Larry Fitzgerald straight-arms Patriots cornerback Ellis Hobbs en route to his 78-yard touchdown last weekend in New England.
Anquan Boldin wasn't playing and Kurt Warner had been on the sideline for a while, but the last component of the Cardinals' Pro Bowl passing trio managed to haul in a pass and hustle 78 yards down the field before diving in for a touchdown.
At once, Larry Fitzgerald showed what was missing from the Cardinals and what they so desperately need.
The Cards enter Sunday's regular-season finale playing for momentum heading
When: Sunday, 2:15 p.m.
Where: University of Phoenix Stadium
TV: Fox (Ch. 10)
Radio: News/Talk 92.3 FM and Sports 620 KTAR (pregame at 11 a.m.)
into the playoffs and perhaps trying to improve what has evolved into the NFL's least-productive running game. Most of all, they need to get the passing game back to its devastating self – which starts with Warner, Fitzgerald and Boldin.
"I know we are a big part of what we do offensively," Fitzgerald said, "and when all three of us are playing at a high level, we are pretty good on offense."
Passing is what the Cardinals do, although the scary showings the unit embarrassed defenses with hasn't done so since the first half of the NFC West-clinching win over St. Louis. The second half of that game was about grinding the clock rather than an aerial assault, and then the Cards were harassed in their past two games into less than pleasing results.
It reached a nadir in New England, when Warner completed just 6 of 18 passes for 30 yards without Boldin as an option and receivers had trouble handling passes in the cold. Besides his 78-yard reception, Fitzgerald was held to two catches for 23 yards.
"The way the games have played out … it makes it difficult to do a lot of things, especially throwing the ball, because (defenses) can take risks without worrying about it hurting them," coach Ken Whisenhunt said. "I believe if we keep the game close or have the lead, we are still a very difficult team to contend with throwing the football, in any situation, even last week in New England."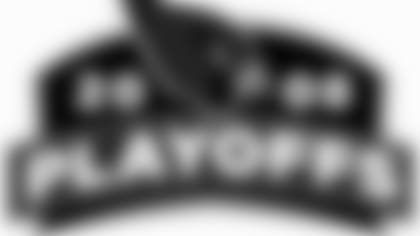 For a breakdown of what has to happen Sunday to determine the Cards' first-round playoff opponent, click here. For more detail, click here.
Seahawks coach Mike Holmgren isn't going to disagree, noting earlier this week that whatever problems the Cards have had the film still shows "the same guys that terrorize people all the time."
Maybe seeing Seattle, which Warner riddled for 395 yards through the air last month, will help.
Warner still has a chance to break a handful of franchise records, already having completed 382 of 568 passes for 4,320 yards, 26 touchdowns and only 13 interceptions. His passing rating of 95.5 remains impressive, and his confidence in the passing game remains unchanged.
"I believe when we execute, with the players we have and the scheme we have, we can be as successful as we have been all year long," Warner said. "We just haven't done that well enough these last few games. If we don't execute, yeah I am worried about it, no question. If we execute, I still think we have the players, we have the scheme and we have shown we can do it against anybody."
Fitzgerald has 91 catches for 1,301 yards and 10 touchdowns. Boldin, who has missed three games already, has 89 catches for 1,038 yards and 11 touchdowns. As well as Steve Breaston has played this season and even with Jerheme Urban adding 30 receptions, the Cards' dynamic duo is what strikes fear in defenses.
Boldin is questionable for the Seahawks game and, despite gaining 186 yards on 13 catches against the Seahawks in the first meeting, he said the Cardinals have to be smart with his shoulder injury.
"It's vitally important for me to go into the playoffs healthy," Boldin said.
Fitzgerald said teams have seen what the Cardinals do through the air all season and it's natural for opponents to have made some adjustments. The Cards make similar fixes, however, and Fitzgerald added he believed if he and Boldin and Warner are playing well, they will still be difficult to stop.
When the passing game isn't clicking, Warner acknowledged, it clearly affects the offense.
"It's no secret we are a good passing team," Boldin said. "So for us to be successful, we have to be on top of our game."
This article has been reproduced in a new format and may be missing content or contain faulty links. Please use the Contact Us link in our site footer to report an issue.