On a personal level, it's nice, after this two-week grind of no off days, thanks to the draft and then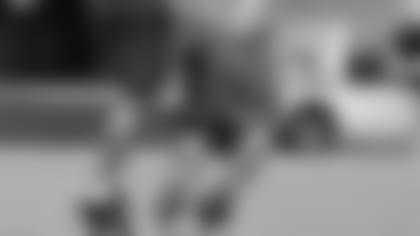 practices. The players I am sure are happy to be done with the May mandatory work, although the strength and conditioning program moves on Tuesday (tomorrow is the annual spring charity golf tournament). The rookies go home until OTAs, which don't begin until May 19 (and as we all know – and as I will write about a little later, Beanie Wells is home for longer than that).
Some tidbits from the final day:
-- Coach Ken Whisenhunt's message to his players, and especially the rookies – Keep studying, and stay in shape. The studying part is the most important, since the coaches don't want to have to start over when OTAs begin.
-- Whisenhunt said that there are a couple of guys that are heavy on the team – not just rookies – but for the young guys "it's more about finding out what their weight is." I'm sure there will be guys asked to drop some pounds because there always are, but Whiz and strength and conditioning coach John Lott have got some serious credibility in that area. They asked both Kurt Warner and Larry Fitzgerald to drop some weight last season and look at the seasons both turned out. And both are on record as saying the weight loss helped them.
-- The search will go on for return men. Free safety Antrel Rolle, who has shown serious moves when he has the ball, is in the early mix at punt returner. We'll see how that turns out. I asked Whiz his philosophy about using offensive or defensive starters on special teams. "You have to be smart how you lose a lot of starters," Whisenhunt said. "We will use starters because (special teams) is an important aspect and it is something we want to get better at this year. I'm not going to say just because you are a starter you are not going to play special teams and we have some leaders on our team that believe enough in that to play. But you can't let some of your starters take a bunch of special teams reps because you are exposing them to injury."
-- Since this is the last mandatory thing until training camp, I don't anticipate we will see Anquan Boldin or Darnell Dockett again until camp (assuming they show there, which right now I will assume they will). I think some of the other veterans who have been off training on their own and not coming to the voluntary conditioning program nevertheless will come for OTAs.
-- With the spot originally for rookie Khalil El-Amin open, I wouldn't be surprised to see the Cards officially ink veteran tackle Oliver Ross, but we will see. I think Ross is the most likely tryout guy to catch on, over tight end Dominique Byrd and linebacker Rian Wallace.