The Cardinals fell short of expectations in 2016, finishing a disappointing 7-8-1 and missing the playoffs. While the team goals weren't met, several players stood out on an individual level. Here are the results of the annual Cardinals' Digital Media Awards, as voted on by a 23-member panel.
OFFENSIVE PLAYER OF THE YEAR: RB David Johnson (20 votes)
Others receiving votes: WR Larry Fitzgerald (3 votes)
Johnson's 2016 statistics: 293 carries for 1,239 yards and 16 touchdowns; 80 catches for 879 yards and four touchdowns.
Voter takes on Johnson: "David Johnson became an elite NFL player this season and had one of the best seasons ever by a running back. Johnson proved he was not only a top rusher but a weapon at receiver week in and week out. He made catches at critical times. He ran behind a line that was in flux all season, and yet was able to consistently put up yards with his ability to make a cut or break tackles on any given carry.  He should be the league's top dual-threat back for many years." – Jody Jackson, reporter/host
"Watch film of DJ at your own risk: supernova." – Ron Wolfley, former player/radio color analyst
"Pretty easy. Johnson did it all for the Cardinals' offense in 2016. I'll never forget the play when he hopscotched for yardage. Or when he powerfully shook off Patriots defenders. He was so exciting to watch. I think he deserves to be in the league MVP conversation. Perhaps he'd be a shoo-in if the Cardinals had won a couple more games. Johnson was the sparkplug on offense. Running, catching … he broke the record for games with 100-plus scrimmage yards. He had a historic season." – Sandy McAfee, web administrator
DEFENSIVE PLAYER OF THE YEAR: DT Calais Campbell (11 votes)
Others receiving votes: LB Markus Golden (8 votes); LB Chandler Jones (2 votes); S Tony Jefferson (2 votes)
Campbell's 2016 statistics: 63 tackles, eight sacks, 18 tackles for loss, three fumble recoveries, two forced fumbles, interception, return touchdown.
Voter takes on Campbell: "This award has many deserving candidates. It could go to Markus Golden, Chandler Jones, Patrick Peterson or Tony Jefferson. However, I am going with Calais Campbell on this one.  Calais had a monster season, especially down the stretch.  Pro Football Focus had him ranked second in the NFL among interior defenders. Campbell's numbers speak for themselves. 63 tackles, eight sacks, a team high 18 tackles for loss, two forced fumbles, three fumble recoveries (one for TD), and an interception." - Jim Omohundro, broadcast and new media manager/producer
"Capable of doing what no other player in his position can do, including scoring his first professional career touchdown." – Gabriel Trujillo, Spanish radio play-by-play
"He came back with a purpose this 2016 season. He really showed us the quality D-Lineman that he is. He played every role this year in that D-Line and it seems to me that's he's still that vocal leader that you need in the trenches." –Rolando Cantu, former player/Spanish radio analyst
BEYOND THE BOX SCORE PLAYER OF THE YEAR: C A.Q. Shipley (6 votes)
Others receiving votes: S Tony Jefferson (5 votes); CB Patrick Peterson (3 votes); S D.J. Swearinger (2 votes); TE Jermaine Gresham (1 vote); LB Markus Golden (1 vote); DT Josh Mauro (1 vote);  DT Corey Peters (1 vote); WR Larry Fitzgerald (1 vote); QB Carson Palmer (1 vote); RB Kerwynn Williams (1 vote)
Voter takes: "One of the bigger question marks heading into 2016, A.Q. Shipley answered all the critics as the anchor of the offensive line. Not only was he the lone lineman to start all 16 games, but he missed only two snaps the entire season." – Craig Grialou, radio host
"Anchoring an injury-ravaged offensive line while missing just two snaps all season, not to mention making all the line calls, Shipley more than quelled the preseason fears that the center position would be a liability." – Paul Calvisi, radio sideline reporter/host
NEWCOMER OF THE YEAR: LB Chandler Jones (20 votes)
Others receiving votes: CB Marcus Cooper (1 vote); LB Sio Moore (1 vote); LT D.J. Humphries (1 vote)
Jones' 2016 statistics: 57 tackles, 11 sacks, 17 tackles for loss, four forced fumbles, two fumble recoveries
Voter takes:  "Really wasn't any other choice. Piled up 11 sacks and teamed with Markus Golden to give the Cards a pass rush they have been seeking for a few years." – Darren Urban, azcardinals.com senior writer
"The Cardinals got the better end of the deal with New England. Jones made an instant impact on the defense. He not only had a nose for the ball all year, he totaled double-digit sacks and helped second-year linebacker Markus Golden do the same. Jones and Golden became the first Cardinals tandem to reach double-digit sacks in the same season since 1984." – Brandon Naidus, social media manager
"The Cards' defense led the league in sacks because their edge was better and they didn't have to blitz to get sacks." -- Wolfley
CO-PLAYS OF THE YEAR: David Johnson's 58-yard touchdown against the Jets (6 votes); J.J. Nelson's 80-yard receiving touchdown in Seattle (6 votes)
Others receiving votes: Patrick Peterson one-handed interception in Buffalo (3 votes); Nelson 42-yard touchdown catch vs. Washington (2 votes); Calais Campbell's 53-yard fumble return for a touchdown vs. New Orleans (2 votes); Larry Fitzgerald's 100th career touchdown catch vs. New England (2 votes); Rodney Gunter's goal-line sack in Seattle (1 vote); Johnson hurdle in Carolina (1 vote)
Voter takes on Johnson's run: "This run showcased nearly everything in Johnson's arsenal (minus the hands) – the jump cut, change of speed, breakaway speed." – Tim DeLaney, executive producer, broadcast
"Big backs aren't supposed to move like this in space. It was yet another indicator the Cardinals had a rare talent on their hands." -- Kyle Odegard, azcardinals.com writer
"Saw all his skills on display – change of direction, speed and vision."-- Bertrand Berry, former player/radio analyst
Voter takes on Nelson's catch:"This is what we were all expecting from Nelson and the rest of the Cardinals offense in 2016. The three-play series was a thing of beauty; set up with two back-to-back run plays, Palmer fakes the handoff and the offensive line gives him a perfect pocket to set up and rip a fine deep ball to J.J Nelson in stride. It was the longest and best-executed play of the year. Plus, everyone loves the deep ball."-- Dan Nettles, broadcast editor**
"I love this play for two reasons. For one, it was against the Seahawks at CenturyLink … and two, it was the deep ball we waited all season long to see. In seasons past we were so accustomed to chunk plays and reel-worthy highlights that it almost became routine. It was simply part of the Cardinals' identity. However, this season it just wasn't there for a number of reasons. To watch everything finally come together from the protection up front, to Palmer's precision and Nelson's unreal speed, it was a nice blast from the past."—Lisa Matthews, multimedia producer/reporter
MOST VALUABLE CARDINAL: RB David Johnson (21 votes)
Others receiving votes: WR Larry Fitzgerald (2 votes)
Voter takes: "The team doesn't flourish without him. Backfield rushing, split out, uncoverable by the defense. An NFL record-breaking season. If the team had a better record, probably MVP of the league." – Roy Green, former player/radio analyst
"A historic season for the franchise and the league."– Dave Pasch, radio play-by-play
"This one was obvious. Most touchdowns in a single season for any Cardinal. Fifteen consecutive games with 100 or more yards from scrimmage. The most consistent player on offense this entire season. He's the future of the team." – Grant Greeley, broadcast coordinator
"When NFL vets and future Hall of Famers consider you to be the MVP of the NFL, you've got to be the MVC." – Jonathan Hayward, broadcast producer
Click below for a full look at the voting breakdown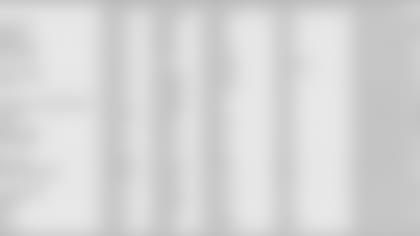 ](http://prod.static.cardinals.clubs.nfl.com/assets/docs/2017/CardinalsDigitalMediaAwards2016.pdf)