The Cardinals cannonballed into free agency, signing J.J. Watt to a two-year deal. The work isn't done, as GM Steve Keim must fill other holes on the roster this offseason. The new league year begins on Wednesday, March 17, with the legal tampering period opening on Monday, March 15. We will break down each position group as free agency draws near.
Free agent primer: Tight End
Cap hit of players under contract for 2021 (via OverTheCap.com): Maxx Williams ($3.2 million); Ian Bunting ($660,000).
Scheduled free agents: Dan Arnold; Darrell Daniels; Seth DeValve.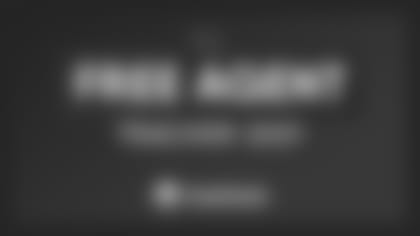 The NFL free agency period starts on March 17. Visit our free agent tracker page to follow all the movement.
Analysis: Maxx Williams brings a nice combination of blocking and receiving ability, and is projected to return as a key cog. He missed seven games last season and has dealt with injuries for much of his career, so other tight end options are important in case he misses time in 2021.
Dan Arnold set career highs with 31 catches for 438 yards and four touchdowns in 2020, though he was inconsistent in stretches. Arnold is a free agent, and he is someone who would make sense to bring back if the price is right. Darrell Daniels and Seth DeValve are also free agents who could likely be signed at a low cost if the Cardinals want them on the roster next season.
Coach Kliff Kingsbury has shown a willingness to incorporate tight ends offensively, so this is a position that could be targeted in free agency if there is a player that fits, especially if Arnold departs. Some of the top tight ends on the market include Hunter Henry, Jonnu Smith, Kyle Rudolph, Rob Gronkowski and Gerald Everett.
The draft could be another option if there is a prospect the team covets.
Notable past free agent tight end signings: Charles Clay (2019); Williams (2019); Jermaine Gresham (2015); John Carlson (2014); Jake Ballard (2013); Darren Fells (2013); Todd Heap (2011); Jeff King (2011); Freddie Jones (2002); Chris Gedney (1997).