Undrafted rookie Michael Ray Garvin works on a passing route during an organized team activity earlier this offseason.
With Olympic trials in his background and his world-class speed, viewing Michael Ray Garvin as a "track guy" is the most convenient thing to do.
Even Garvin understands that. A college background as a kickoff return man – oh, he played a little defensive back at Florida State, but that path was such that Garvin was immediately made a wide receiver once he signed a contract with the Cardinals – isn't beefy enough on the résumé to change perceptions.
"I have accomplished more in track," Garvin said.
But that's over now. That's what Garvin wants everyone to understand. Track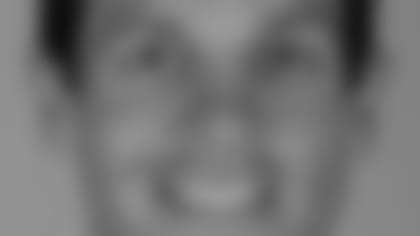 ended when his college days did, his seven all-America credits in the past. He never did qualify for the 2008 Olympics (in the 200 meters) but he gave it a shot. Undrafted, Garvin wants to become the Cardinals' breakout return man. The NFL has always been the real dream, track or no track.
"You can't just bring (record-breaking sprinter) Usain Bolt in here and put him on the football field," Garvin said. "He doesn't know how to run a route or plant, he doesn't know football techniques. I've been playing football since I was 7 years old, and it was always my first sport. I know how to play football. I am a football player that is actually fast at track."
The Cardinals could use a good return man. J.J. Arrington was their kickoff return guy a season ago and he is gone. Steve Breaston has performed both duties (and still could again), although Breaston has developed into such a good receiver the Cards wouldn't mind keeping him mostly on offense.
Why not replace both with someone who has run the 100 in 10.10 seconds, the 200 in 20.58 seconds, the 400 in 46.6 seconds?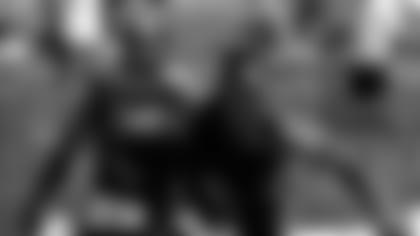 Garvin's experience at the Olympic trials was something he wouldn't give back, even if he did fail to make the 200 finals in an attempt to make the deepest track team in the world. The opportunity only came about because Florida State football coach Bobby Bowden gave Garvin permission to play both sports "without consequences," Garvin said.
For a man who ranks the Super Bowl of greater import than the Olympics, Garvin would have chosen football had there been a choice to make.
Garvin's path to the Cardinals' roster is anything but a given. He didn't return punts in college, so he has to learn a new skill set at the sport's highest level – and since he'd be strictly a special-teams guy, a roster spot would seem to insist he own both the kickoff and punt return jobs.
Perhaps he can eventually emerge as a receiver, a lightning-fast deep threat. His cornerback days in Tallahassee never made him think he'd necessarily stay there. It's not like he invested a whole lot at the position – "We only had, like, three coverages, so I didn't have to remember anything," Garvin said – although it makes learning the Cards' complex offensive playbook a challenge.
He stands only 5-foot-8, but he's a rock-solid 182 pounds. His physique says football more than track. Garvin said his father bought him a home gym when he was 10 so Garvin began doing pushups, pull-ups and dip exercises; he said he's had a trainer since he was 14. He isn't about to be broken on the field and one of the things he loves most about the game is the intensity and the contact.
Avoiding contact, of course, is what will ultimately determine if Garvin can make the team.
Coach Ken Whisenhunt doesn't know what direction he'll go with return game personnel. Seeing players return kicks in preseason games is the only way to know for sure. "That's when you can formulate your opinions on these returners," Whisenhunt said.
As for the opinion that Garvin is a "track guy" attempting to infiltrate pro football, the preseason is also the time to change minds.
"Here," Garvin said, "I can show I am actually a football player."
---
Contact Darren Urban at askdarren@cardinals.nfl.net. Posted 6/29/09.