The Cardinals released safety Terrence Holt Thursday, after Holt started all 16 games in 2007.
INDIANAPOLIS -- Looking to free up more salary cap space before tendering offers to their restricted free agents, the Cardinals cut three players Thursday, including starting free safety Terrence Holt.
The team also released tackle Oliver Ross, who had missed all of 2007 because of injury, and reserve defensive lineman Chris Cooper.
Holt's departure is not a surprise, given how much he struggled in his lone season [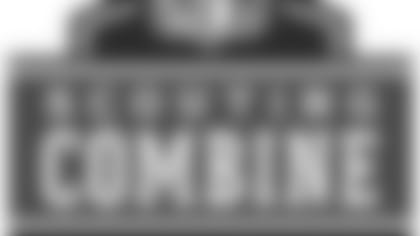 ](http://www.azcardinals.com/fanzone/combine.php)in Arizona. Holt was also due a $1.5 million roster bonus in early March in addition to the $2 million in salary he was scheduled to receive. Ross was scheduled to receive $2.8 million in salary in 2008; Cooper $900,000.
The Cardinals already got some cap relief Wednesday when they restructured the final season of defensive end Bertrand Berry's contract, essentially cutting Berry's salary from its scheduled $4 million.
Among the restricted free agents the Cards are expected to tender include cornerback Eric Green, defensive end Antonio Smith and offensive lineman Elton Brown.
"The biggest reason for this today was the cap," said Cardinals coach Ken Whisenhunt, who arrived at the combine Thursday. "Going through the whole process of planning for free agency next week, we needed the cap space for our restricted free agents.
"We also wanted to give these guys an opportunity to speak to other teams and with all the teams and executives here (in Indianapolis) along with the agents, that can happen."
A report on the NFL Network Thursday prior to the cuts said the Cardinals were scheduled to be more than $2 million over the salary cap by the end of the month, but general manager Rod Graves said that was not the case.
Nonetheless, the Cards needed room not only for their RFA tenders but also to give them a little flexibility.
Holt finished with 75 tackles but did not collect an interception despite teaming with his close friend and college teammate, strong safety Adrian Wilson. With the Cardinals moving Antrel Rolle from cornerback to free safety along with Holt's struggles, Holt became expendable.
Aaron Francisco, who battled Holt in 2007's training camp, is also expected to have a chance at Holt's vacant spot.
Ross never panned out after signing a five-year free-agent contract in 2005. Still, Ross had been starting at right tackle in training camp last season before suffering a season-ending triceps injury in the preseason opener.
With Ross on the sideline, No. 1 draft pick Levi Brown stepped in as starter and Elton Brown – strictly a guard previously – showed he could also serve as depth at tackle when he stepped in for an injured Levi Brown in a few games.
Cooper shined in the 2007 preseason, leading the team with four sacks. But he never made an impact during the regular season.
The Cardinals are maneuvering with the cap while they try to come to terms with wide receiver Larry Fitzgerald on a restructured contract. Fitzgerald's cap number for 2008 is scheduled to be around $16.5 million. The franchise tag on linebacker Karlos Dansby also will eat up more than $8 million on the cap.
The Cards' cap situation will impact what they can do in free agency. Free agency begins at 10 p.m. Arizona time on Feb. 28.
"The situation is more fluid than anything else," Whisenhunt said. "Much like the restructuring of Bertrand Berry's contract changed the strategy a little, things can happen. We have gone over a number of scenarios (for free agency). Right now it's too hard to say what that will be."