The Cardinals made the postseason for the first time in six seasons after finishing 2021 with an 11-6 record, with a loss to the Rams in the Wild Card round of the playoffs. After the team's best season since 2015, some key players (and plays) were recognized in AZCardinals.com's annual end-of-season award, as voted by a 27-member panel.
Offensive Player of the Year: RB James Conner (20 votes)
Others receiving votes: QB Kyler Murray (6 votes), WR DeAndre Hopkins (1 vote)
Conner's 2021 statistics: 202 carries for 752 yards and 15 touchdowns; 37 catches for 375 yards and three touchdowns.
Voter takes on Conner: "Eighteen total touchdowns. Only Austin Ekeler and Jonathan Taylor scored more. Plus, when Conner ran the football, he gained a first down 26 percent of the time; that's better than one out of every four carries." – Craig Grialou, digital content coordinator
"The addition of Conner was one of many great moves made by Steve Keim and the front office in the offseason. The Cardinals needed to get more physical and went out and got a physical running back. What many of us didn't realize is how athletic Conner is, as demonstrated by acrobatic catches, and making defenders miss in the open field. When Hopkins was lost for the season due to injury, it was clear Conner was the Cardinals' most reliable offensive weapon." – Dave Pasch, radio play-by-play announcer
"He's the best runner we've had this season." – Jesse Aranda, social media manager
Defensive Player of the Year: S Budda Baker (14 votes)
Others receiving votes: LB Chandler Jones (4 votes), LB Jordan Hicks (3 votes), LB Markus Golden (3 votes)
Baker's 2021 statistics: 98 tackles, three interceptions, two sacks, one fumble recovery.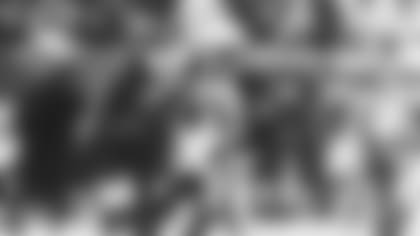 Voter takes on Baker: "Budda was literally everywhere on the field each and every game. He may not have lit up the box score, but he is the heartbeat of the defense." – Zach Galia, social media director
"Budda Baker was one of the most reliable and dependable defenders on this team. He didn't miss a single game this season and earned his fourth career Pro Bowl nod. Baker was one of the team's best in terms of tackles, interceptions, and pass deflections. His ability to lead this defense by example through the power and effort he plays on every down is a quality that shouldn't go unnoticed." – Dani Sureck, multimedia producer/reporter
"The voice and heart of the defense. The guy is all over the field making plays as he flies around smashing the ball carrier. Statements are made when he hits the opposing team or takes the ball away. The point is proven as you hear those pads clash. It's loud and clear that Baker is in the building." – Jacob Ortiz, digital content coordinator/producer
"Budda was not only the heart and soul of the defense, but arguably the entire team. Budda did not miss a single game. He was often a spark producing a big play to help change the energy of the game when needed the most. Budda was a problem for defenses as he was all over the field no matter where you looked." – Kyle Dorony, videographer
Newcomer of the Year: RB James Conner (12 votes)
Others receiving votes: C Rodney Hudson (5 votes), TE Zach Ertz (3 votes), DE J.J. Watt (2 votes), K Matt Prater (2 votes)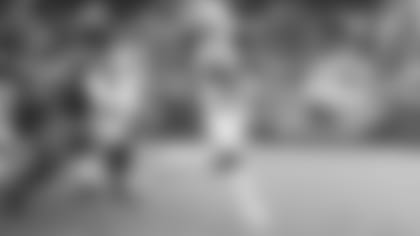 Voter takes on Conner: "Self-explanatory. I watched what James Conner did firsthand the last two years in Pittsburgh. JC was rejuvenated in Arizona and became a guaranteed red-zone touchdown machine." – Quentin McCorvey, social media coordinator
"When the offense was humming this season, James Conner was the closer. He was a touchdown machine and exceeded all expectations (especially in the passing game). The prevailing thought was that Conner was a straight-line thumper, but his athleticism and open-field moves were the glue that held the Cardinals offense together." – Rob Fredrickson, Cardinals radio analyst
"Start with 18 TD + 15 Rushing TD, both top 3 in NFL. Add in one-handed TD receptions and runs that had Kliff Kingsbury sprinting down the sideline to celebrate. Finally, Conner wasn't just a playmaker. His brand of ultra-physical 'bully ball' was a mentality." – Paul Calvisi, radio sideline reporter/host
Play of the Year: Jonathan Ward catch on fake punt (11 votes)
Others receiving votes: Rondale Moore 77-yd TD reception vs. Minnesota (4 votes); Eno Benjamin trucks Dre Kirkpatrick for 21-yard TD in San Francisco; (3 votes); James Conner one-handed 23-yard TD catch in Chicago (1 vote), DeAndre Hopkins 13-yard TD catch-and-run through multiple Cleveland defenders (1 vote), Isaiah Simmons/Tanner Vallejo goal-line fourth-down tackle versus San Francisco (1 vote), Kyler Murray/A.J. Green end-game miscommunication vs. Green Bay (1 vote), Kyler Murray scramble and throw to Rondale Moore for 18 yards in Tennessee (1 vote), Kyler Murray pinpoint throw to Christian Kirk for 19 yards on 3rd-and-16 versus Minnesota (1 vote), Antoine Wesley 19-yard TD catch at Dallas (1 vote)
Voter takes on the Ward catch: "Not only is this in contention as one of the best catches of the year, but it came off a trick play against a playoff team. While the pass was underthrown, Jonathan Ward made it work using the defender's helmet. We've seen a helmet catch before, but it was using his own instead of the opponent's. The continuation of this drive eventually led to the Cardinals' first touchdown of the game. I truly believe this was a much-needed momentum swing." – Graysen Choy, broadcast/digital content coordinator
"I feel this specific catch by Ward gave the team juice offensively and ultimately propelled them to victory over the Cowboys in Week 17." – Felipe Corral Jr., bilingual content producer
"With the offense struggling in Dallas and the Cardinals riding a three-game losing streak, the team needed a spark. Jonathan Ward was the jolt the Cards needed with his amazing one-handed catch pinned against the face-guarding defender while falling backward. This sensational play even had David Tyree in awe! Watch the play repeatedly and your appreciation for the catch will grow." – Richard Mendez, senior manager/producer, broadcast
Beyond the Box Score Player of the Year: C Rodney Hudson (10 votes)
Others receiving votes: S Jalen Thompson (4 votes), QB Colt McCoy (3 votes), LB Jordan Hicks (2 votes), LB Markus Golden (1 vote), WR Rondale Moore (1 vote), TE Zach Ertz (1 vote), DL Zach Allen (1 vote), RB Chase Edmonds (1 vote), P Andy Lee (1 vote), WR DeAndre Hopkins (1 vote), DE J.J. Watt (1 vote).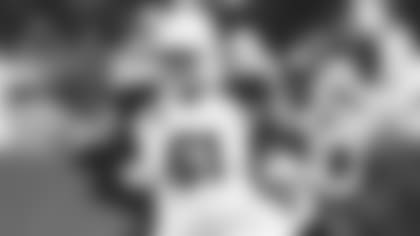 Voter takes on Hudson: "It was clear as day how much of an impact he made on our offensive line when he spent a couple of weeks on the bench," – Jackson Sipes, digital graphics coordinator
"I feel like he led the offensive line well when he came back from injury. I also feel like he helped minimize the pass rush as well as helped to minimize offensive penalties. I think he was a good veteran influence for the offensive line." – Derrick Spencer, team photographer
"The nickname I used for Rodney Hudson during the Spanish broadcast was 'Papa Bear.' He was the guy everybody trusted... Like Kliff said once, he's kind of the glue that's kind of made it stick together. He was the heart and soul of the offensive line." – Luis Hernandez, Spanish radio play-by-play
Most Valuable Cardinal: QB Kyler Murray (9 votes)
Others receiving votes: RB James Conner (7 votes), WR DeAndre Hopkins (6 votes), DE J.J. Watt (3 votes), S Budda Baker (1 vote), C Rodney Hudson (1 vote)
Murray's 2021 statistics: 333-of-481 passing for 3,787 yards, 24 TD, 10 INT; 88 carries for 423 yards, five touchdowns.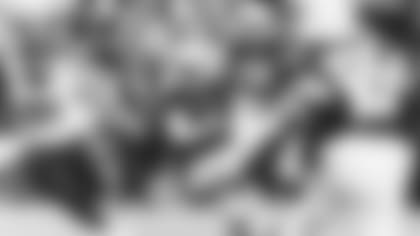 Voter take on Murray: "It's the quarterback, and the quarterback is almost always the most valuable. Everyone saw not only how much he meant when he was playing well but also when he did not. The Cardinals were not the same. With what everyone saw for most of the season, he's MVP-caliber when he's right." – Darren Urban, director of editorial content/senior writer.
"Murray made major strides during the season. He was in the MVP race after 10 games, and set career-highs with completion percentage (69.2%), yards per attempt (7.9) and quarterback rating (101.5). He showed improvement throwing the ball from 10-to-19 yards, and his arm strength was on display on deep balls. Now it's about finishing the season when teams have adjusted and it's up to the coaching staff and Murray to counter." – Mike Jurecki, digital content coordinator.