Receiver Anquan Boldin will miss the preseason opener against the Saints.
FLAGSTAFF – Anquan Boldin won't play in the Cardinals' preseason opener Thursday with his bad hamstring. Neither will fellow receiver Early Doucet, whose hamstring is also hurting.
Other than that, coach Ken Whisenhunt has not yet figured out how he will mix-and-match his personnel to playtime.
Monday, Whisenhunt said the coaching staff will determine Tuesday night how to dole out playing time against the New Orleans Saints. What the Cards do with the quarterbacks, Whisenhunt added, will be linked to how much the first-team offensive line will play.
Quarterback Matt Leinart said he assumes he'll play a couple of series.
"The main goal is to establish a rhythm as best you can," Leinart said. "In the
[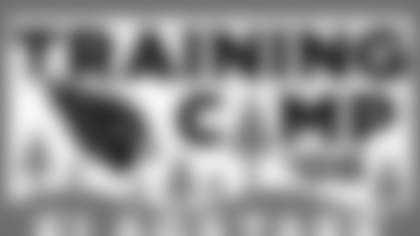 ](http://www.azcardinals.com/news/training_camp.php)
preseason that is difficult at times. Last preseason I never got in a full rhythm out there. That's what I want to do this preseason."
Leinart said he won't lobby for extra playing time if he doesn't quite get that rhythm.
"You want to start fast, 3 for 3, 4 for 4, (and) get out of there and feel good about yourself," Leinart said. "That's not the case all the time. That's why you have four preseason games."
Boldin said there was no reason to push his injury, although he said it was "coming along." There is still a chance Boldin could try to practice Tuesday, but as for the game, "it's just preseason, so we want to take our time," Boldin said.
The Saints announced Monday a handful of regulars will not play against the Cards: running back Deuce McAllister, tight end Jeremy Shockey, cornerbacks Mike McKenzie and Tracy Porter and wide receiver Devery Henderson. Receiver Marques Colston may sit as well.
The Thursday night preseason opener against New Orleans is officially a sellout, meaning it will be broadcast locally on TV.
While the telecast is originating on ESPN – it's the first game of the season for the "Monday Night Football" crew – those without cable in the Phoenix-area can see the game on KTVK (Ch. 3).
The Cardinals suffered yet another injury to the offensive line Monday afternoon when rookie backup left guard Carlton Medder hurt his left elbow and was carted off the field.
Medder was engaged in a one-on-one drill with rookie defensive lineman Kenny Iwebema when Iwebema caught Medder's arm at the end of the sequence and bent it back. Medder dropped to the ground yelling in pain, but Whisenhunt was hopeful that Medder would be able to keep playing even if he needed a brace.
Rookie Peter Clifford, who had been running as the second team left tackle, moved to Medder's spot, with newcomer Kelly Butler taking over as backup left tackle.
Cornerback Rod Hood (foot) was held out of the afternoon practice but Whisenhunt said it was precautionary and that Hood should return Tuesday.
This article has been reproduced in a new format and may be missing content or contain faulty links. Please use the Contact Us link in our site footer to report an issue.