Byron Murphy Jr. isn't ready to declare himself a finished product, but there is little question the second-year cornerback is in a better place than a year ago.
In a literal sense, Murphy is now playing the slot, which accentuates his skillset more than the outside role he was forced into as a rookie. Mentally, he is more comfortable, doing less thinking and more reacting on the field.
"It's only been two days (of 11-on-11 practice), so I can't say everything is slowing down that fast, but it is looking pretty good right now," Murphy said. "Getting my calls right, the checks, getting everything down."
The Cardinals took Murphy with the first pick of the second round a year ago, their next selection after Kyler Murray. While the young quarterback won Offensive Rookie of the Year, Murphy didn't find as much success, sometimes struggling in coverage.
Coach Kliff Kingsbury said the big issue for Murphy was playing out of position, facing off with guys like Julio Jones when he was drafted to play nickel.
The Cardinals had to make the move because No. 2 corner Robert Alford was lost for the season due to a broken leg and No. 1 corner Patrick Peterson missed six games due to suspension.
"Byron was definitely thrown in there last year," Kingsbury said. "He was expecting to play more of a nickel role for us last year. It's what he really starred at in college. He was kind of put out on an island, playing corner for most of the season. There's definitely a comfort level after going through that, having those ups and downs, to playing inside the majority of the time."
Murphy's best skill may be his playmaking ability, and at nickel corner, he will naturally be in the middle of the action, ready to take advantage of any wayward throws or deflections.
"He's one of those ballhawk-type players," Kingsbury said. "He always seems to be around the football, whether he is blitzing, making a tackle or just keeping his eyes on the quarterback, reading him and making an interception."
It conjures up flashbacks of Tyrann Mathieu, who had a preternatural gift for making plays from the slot during his stint with the Cardinals.
Murphy has yet to find NFL success close to the Honey Badger, but the mentality is the same. He wants to identify as a ballhawk that will regularly force turnovers.
"Oh, 100 percent," Murphy said. "That's kind of my thing. When I see the ball, I'm trying to go attack."
The Cardinals had high hopes for Murphy when he was drafted, and after a subpar rookie season, they are still waiting on the return in that investment.
If Murphy can settle in at nickel, it's easy to see him joining the likes of safety Budda Baker and linebacker Isaiah Simmons as playmakers up the middle of the defense.
"We're excited to see his growth with just the focus inside," Kingsbury said. "He's another young guy that we're hoping takes that next step. He's always around the football, and at that position, that's what you want to see."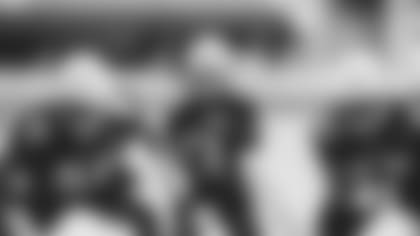 Cards Camp Central, Powered by COX
Camp Central will be a window into training camp for any Cardinals fan, with highlights, analysis, special guests and exclusive unfiltered portions of practice brought to you by our team of insiders.