They also had a handful of late-round selections that will be used to add depth to the roster. Here is a look at the Cardinals' choices in the sixth and seventh rounds:
Sixth round (No. 210 overall): Duke outside linebacker Victor Dimukeje
The Cardinals went with some youth on the edge with their first pick of the sixth round. Dimukeje, who is listed at 6-foot-2 and 262 pounds, averaged eight sacks per season in his final two years with the Blue Devils and gives the team a long-term option behind Chandler Jones and Markus Golden, who are both in their 30s.
Dimukeje was an honorable mention All-ACC performer as a senior, accumulating 39 tackles, 7.5 sacks, two forced fumbles and eight tackles for loss. He felt the Cardinals were interested after outside linebackers coach Charlie Bullen showed up at his Pro Day workout.
"We built a relationship," Dimukeje said. "He actually loved me. He loved how I played. When he showed up to Pro Day, he felt like I was a good fit for the Cardinals."
Dimukeje may not have ideal edge-rusher size but doesn't think it will be a hindrance at the NFL level. Cardinals general manager Steve Keim compared Dimukeje to Golden, who has a similar profile.
"I feel like (6-foot-2) is a good size for an edge," Dimukeje said. "I know how to set the edge at my size and I have better leverage. And I can cover, too. My all-around game, I feel like it's a good fit for this defense."
Sixth round (No. 223 overall): Central Florida cornerback Tay Gowan
The Cardinals went to the cornerback well for the second time on Saturday with the selection of Gowan. The 6-foot-1, 186-pound outside cornerback opted out of 2020. He had 31 tackles, two interceptions and eight passes defensed for the Knights in 2019 and expected to go much higher in the draft.
"I'll be a Tom Brady of the corners," Gowan said. "I think I needed this. I needed this in my journey, and the way I'll approach the game. I want to say thank you for the wait, actually."
Florida's Marco Wilson was selected in the fourth round, as the Cardinals look to add some young players with upside at a cornerback position that needed depth. Gowan earned a coverage grade of 80.1 from Pro Football Focus in 2019 and was the site's 69th-rated prospect heading into the draft. According to PFF, Gowan only allowed a 26.6 passer rating in single coverage in 2019.
He opted out of the 2020 season after contracting COVID, deciding not to return to the field for his own health and to protect his family. Gowan believes it hurt his draft stock, but is looking forward to proving himself with the Cardinals.
"It's going to be a great outcome," Gowan said. "I truly believe that. I truly believe in my talent."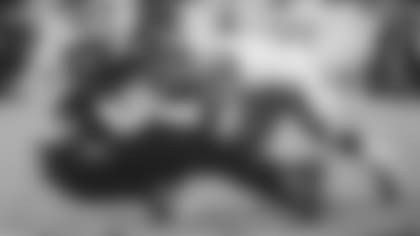 Seventh round (No. 243 overall): Cincinnati safety James Wiggins
The Cardinals addressed the secondary again on Day 3, adding Wiggins to the fold. He had an impressive 2018 season for the Bearcats but tore his ACL before the 2019 campaign. Wiggins returned to the field in 2020 and finished with 32 tackles, an interception, a forced fumble and six passes defensed, numbers down from 2018.
"I don't think I lost my explosiveness, but it was me being timid off the ACL," Wiggins said. "I'm still strengthening it even more, getting my rehab and exercises to keep me healthy. But over the years, I should get stronger and more explosive. You'll have to stay tuned to see."
Like Wilson in the fourth round, Wiggins had an impressive athletic testing performance before the draft. When asked about safeties he likes to emulate, Wiggins rattled off several familiar names.
"One on your team is Budda Baker, his physicality as a safety," Wiggins said. "The Honey Badger (Tyrann Mathieu) because he's a ballhawk. Go back to the old days -- Ed Reed and (former Cardinal) Antrel Rolle, because he went to my high school. Those are the players I try to mimic in my game, to become a smarter player."
The Cardinals have upper echelon talent at the top of the safety depth chart, headlined by Baker and Jalen Thompson, so Wiggins profiles as a depth and special teams piece.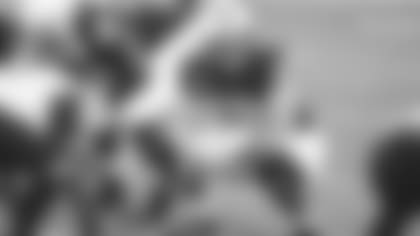 Seventh round (No. 247 overall): Penn State center Michal Menet
The interior of the offensive line was addressed with the Cardinals' final pick. Menet, who is listed at 6-foot-4 and 301 pounds, was a three-year starter for the Nittany Lions. He was projected to go in the fourth round by NFL.com but lasted into the seventh.
The Cardinals traded their third-round pick for Pro Bowl center Rodney Hudson, so Menet won't be competing for the starting center job. Menet might not have the natural physical tools of some of the other prospects, but promises to always give maximum effort.
"I'm going to outwork people," Menet said. "I've always prided myself on doing that, just being able to outwork people and compete."
Menet was the Cardinals' final selection and was overjoyed to be a draft pick when it wasn't a guarantee as the picks dwindled down.
"It's a childhood dream come true," Menet said. "It definitely goes to show that if you put in the hard work... and love the game, the game will love you back. I'm just so thankful to the Arizona Cardinals for giving me a chance."