Wide receiver John Brown scores the go-ahead touchdown in the fourth quarter against the Chargers


On Monday night, John Brown took a wide receiver screen pass late in the fourth quarter and slithered his way 13 yards into the end zone to give the Cardinals an 18-17 victory over the Chargers. "He's so shifty, it's like somebody controls him with a joystick," quarterback Carson Palmer said afterward. In the first of an ongoing series, Cardinals Film Room breaks down the sequence with three of the key players.
The situation: The Cardinals had a 1st-and-10 from the Chargers 13, trailing 17-12 with 2:32 left in the fourth quarter.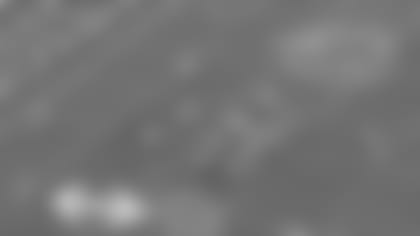 Brown on whether he knew he was getting the ball: "We had two options on this play. He could throw the screen to the backside (at the top), but as I motioned out, the dude was far back, so I knew there was a chance I was getting the ball."
Guard Paul Fanaika on his thought process: "My responsibility is to sell the run first, and then either I or the center, Lyle (Sendlein), have to come off on the 'backer. It was kind of hard initially because he didn't bite on the run."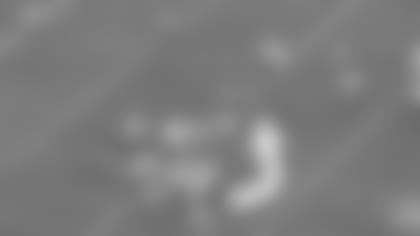 Brown on his read after the catch: "When Carson snapped the ball, I took four steps up and three back. I saw (left tackle Jared Veldheer) pulling out to go get the cornerback. And then when I caught it, I saw that guy coming, so I moved in a little to help him set up his block."
Veldheer on a small hiccup early: "When I was getting out, my feet got tangled for a split-second, so I was out a little slower than I would have liked to, but John did a great job of stepping back, setting it up and allowing me to get there."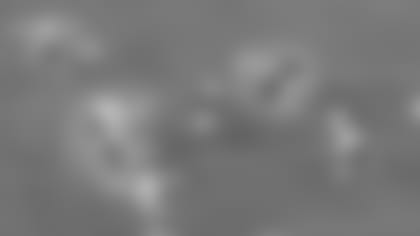 Veldheer makes it just in time to spring Brown past safety Marcus Gilchrist: "Once I made that block, you start hearing the stadium get really loud, and you know you have a good play. You know the end result is going to be good."
Fanaika gets his hand on linebacker Donald Butler: "I'm trying to get to his outside number to allow the wide receiver to put his foot in the ground and get up field. I'm just trying to get a big piece of him, but try not to pre-determine where I'm going to block him."
In the key sequence, Brown freelanced on the play's design to find running room: "It was designed to go outside, but I saw the dude jump outside, so I was just trying to get what I could get. I saw (Fanaika) coming right here, so I looped up under him."
Fanaika cleared the way by slowing both Butler and cornerback Richard Marshall: "I saw both of them, but I just tried to pick one of them up fast so it would be clearer to the wide receiver which guy he had to make miss. I was fortunate enough to block my guy into the second guy. John set up the block, too."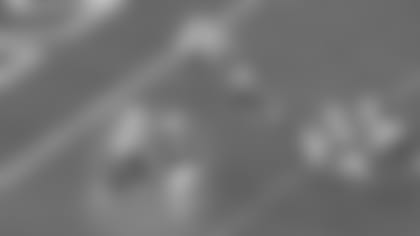 Offensive linemen don't get much glory, but Fanaika played a crucial role: "Any time we score is big, and to be one of the ones to allow it to happen, it definitely feels good.  Any time you get an athlete like that in space, he can make things happen. John set up our blocks great. I could kind of feel it happening."
Brown was already thinking ahead as he reached the end zone: "Once we made the touchdown, we knew the defense was going to stand up and we had the game."