The Cardinals released veteran running back Marcel Shipp Monday.
FLAGSTAFF – Once he arrived in training camp, the numbers never looked good for Marcel Shipp.
He was battling four other running backs for rosters spots, and three of them – Edgerrin James, Tim Hightower and Steve Baylark – were all similar in style to Shipp. And other than James, none took as big of a salary cap bite as Shipp, who was due to make $1.75 million this season.
So the Cards, looking for a roster spot while bolstering the thin offensive line, cut Shipp Monday, ending what would have been Shipp's eighth season with the team – a decision by which coach Ken Whisenhunt said he was "tormented."
"It's one of the toughest things I have ever had to do," Whisenhunt said. "What
[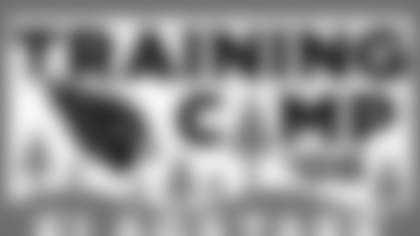 ](http://www.azcardinals.com/news/training_camp.php)
he has meant to this team, to this organization and even to this community. But when you look at it, not certain where it would shake out and in fairness to him, I thought it was best to give him an opportunity to hook up with another team.
"He's a great pro, and a great teammate."
The Cardinals needed to create roster room after signing center Jasper Harvey. Harvey, 6-foot-3 and 315 pounds, spent the 2007 season on Philadelphia's practice squad and recently played the 2008 Arena Football League season in Orlando.
In the backfield, James is the clear starter. Behind him, it's up in the air. Rookie fifth-round draft pick Tim Hightower has shown flashes in practice, but Whisenhunt has reserved judgment until Hightower plays in a preseason game. Baylark, who was on the practice squad last season and could return there this year, is in the same position.
Arrington, meanwhile, would seem to benefit the most by the release of the veteran Shipp.
"Not really," Arrington said. "Marcel is a good friend of mine, and I have been asking him for advice since I got here. That's gone away. At the same time, we (delivered) different aspects of the game."
Arrington has been used much more as a third-down, passing-situation back. He has speed none of the other backs do. Arrington is also going into the final season of his rookie contract, which he acknowledged factors in his mindset.
"It's like your senior year of high school, senior year of college," Arrington said. "There's just a little bit more on the line."
Whisenhunt said he doesn't "have a 100 percent confidence" in the young backs behind James. "It would be easy for me as a coach to hold on to (Marcel) and let it play out. But the young guys have shown something. They have to show in special teams as well."
The Cardinals could still eventually pick up a running back cut by another team later in camp.
Shipp ran for 2,197 yards during his stint in Arizona. Once an undrafted free agent out of the University of Massachusetts, Shipp gained 834 yards rushing on only 188 carries in his second season and beat out former No. 1 pick Thomas Jones for the starting job.
But Emmitt Smith was signed in 2003, pushing Shipp to the bench without a competition. Shipp then suffered a horrific leg and ankle injury during training camp of 2004, and he was never quite the same.
The Cards drafted Arrington in 2005 and signed James in 2006, keeping Shipp on the bench. Shipp was a willing special teamer and evolved into a steadying locker room presence – the main reasons he lasted so long into Whisenhunt's tenure, despite his bloated salary.
"To me, when you talk about good pros, when you talk about good teammates," Whisenhunt said earlier Monday, "Marcel is at the top of the list on both of those."
This article has been reproduced in a new format and may be missing content or contain faulty links. Please use the Contact Us link in our site footer to report an issue.