SEATTLE – This was the day the Cardinals needed Dominique Rodgers-Cromartie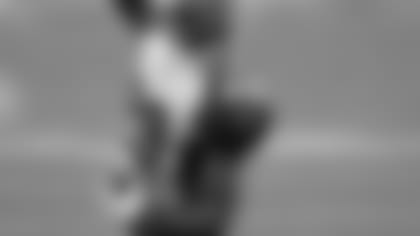 to be a first-round draft pick. They needed Ralph Brown to be the veteran safety net.
They got both, a big reason Arizona hung on to a 26-20 win over the Seahawks.
Rodgers-Cromartie came up with his first two career interceptions, including the pick that sealed the victory with 1:55 left. Brown had made the big play on Seattle's previous possession, knocking away a third-down pass intended for Deion Branch that quickly ended a potential drive.
"I have been (in the league) nine years, and that is what the Cardinals brought me in for, to do my job," said Brown, who also made a nice play to break up a bo,mb to Koren Robinson earlier. "I have some experience. If they ever bring me in the game and they need me, that's all I want to do, do my job.
"This is what our focus has been. Our backups have to prepare like starters, and if someone goes down, we don't want any drop-off."
The Cards will eventually need more from Rodgers-Cromartie, given his draft status. He was already pushing Eric Green for a starting role regardless of Green's knee injury.  But the coaching staff had brought him along slowly.
That gave way to necessity Sunday when Green could only play special teams and Hood's bad ribs forced him from the game. His first interception didn't mean much because quarterback Kurt Warner threw his own a few plays later. But Rodgers-Cromartie's second meant everything.
"The last play, it was like a dream come true," Rodgers-Cromartie said. "It's something I'll remember for a long time."
Coach Ken Whisenhunt said he was concerned about the cornerback position but praised both Rodgers-Cromartie and Brown.
"I thought we adapted well," Whisenhunt said. "If you want to be a playoff team, that's what you have to have."
Seattle quarterback Matt Hasselbeck was not happy with the hit Cardinals safety Adrian Wilson laid on him during a second-quarter sack, and told Wilson such.
"He said, 'Good hit but be expecting something in the mail,' " Wilson said, a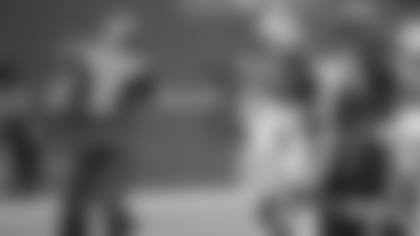 reference to Wilson's chances of being fined for an illegal hit (the play did not draw a penalty flag).
Wilson, however, emphasized there was no helmet-to-helmet contact. Wilson said earlier this season, after receiving a hefty fine for a sack on Buffalo's Trent Edwards (which was also not a penalty), that the NFL would suspend him if they determined another bad hit.
Hitting Hasselbeck, who had missed five games with a back injury, was part of the Cardinals' gameplan, Wilson added.
"We wanted to get some hits on him," Wilson said. "I hope he is sore (Monday)."
Kicker Neil Rackers, after some ups-and-downs since his record-breaking season in 2005, has been streaking once again. He has hit his last 14 field goals in a row after making all four attempts Sunday. Included in his performance was a 54-yarder on the final play of the first half, salvaging some momentum after the Cards had allowed the Seahawks a touchdown in the closing minutes of the half.
Rackers said he made a 58-yarder in that direction in pregame, and had told Whisenhunt he could make one from 51 going the other way and 58 into the closed portion of the stadium.
"I was feeling good in that direction," Rackers said. "You just want to take advantage of what you have going."
Not surprisingly, Rackers gave a lot of credit to his holder, struggling punter Dirk Johnson.
"Dirk and I have gotten to the point where we know what each other will do," Rackers said. "I know I am going to get a great hold no matter what."
Besides Hood, linebacker Clark Haggans left the game briefly with a sprained foot, but he returned.The team reported no other injuries.
The players will get some extra rest Monday; Whisenhunt gave them an extra day off and they don't have to return to work until Wednesday.
Whisenhunt chose to play Stephen Spach and Leonard Pope at tight end Sunday, leaving Ben Patrick and Jerame Tuman inactive. The four had been battling for playing time now that all are healthy. …
Tackle Levi Brown had his first career catch after the Cards' first offensive play featured a batted Kurt Warner pass that ended up in Brown's hands. He rumbled for four yards.
This article has been reproduced in a new format and may be missing content or contain faulty links. Please use the Contact Us link in our site footer to report an issue.