Steve Breaston and the Cardinals' punt return team will be facing the NFL's stingiest coverage unit in their playoff game Saturday.
The number jumps off the page: 49 yards.
That's all the Atlanta Falcons have allowed on punt returns the entire season, and with the team relying on winning the field position battle, it is a crucial statistic. Cardinals punt returner Steve Breaston had to laugh when someone asked him if he had ever been asked so many questions about another team's punt coverage.
"Not really," Breaston said with a smile, "but when you have (given up only) 49 yards, you're going to be asked a lot of questions."
Falcons punter Mike Koenen doesn't have a gaudy average, getting just 40.7 yards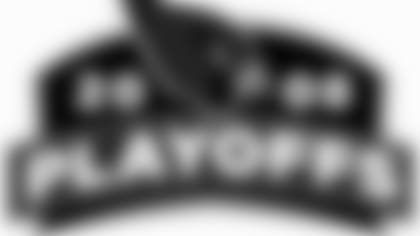 a punt and netting 37.5, the former number one of the worst in the league and the latter a middle-of-the-pack statistic.
But Breaston said Koenen puts the ball either on the sideline or where his gunners can make an immediate play, and Atlanta hasn't had to worry about surrendering a dramatic punt return to change the game's momentum.
"I think there are a number of factors as to why we've been successful," Falcons coach Mike Smith said. "The punter has done a very nice job of his hang time and directional kicking but also the core of players we have on coverage teams have done a good job."
Smith noted the Falcons have bottled up some of the league's best return men, like Chicago's Devin Hester and New Orleans' Reggie Bush. Even Breaston acknowledged, while it is challenge every week to generate return yards, the Falcons' season is "impressive."
Breaston has averaged 7.2 yards on 33 returns this season, with a long of 25 yards.
"I think we can get something if we just do our job," Breaston said.
Cornerback Rod Hood hasn't had an enjoyable few weeks, giving up three touchdowns against Minnesota – and having Vikings coach Brad Childress admit picking on Hood – and then, after the Cards' bad game in Minnesota, giving up another long touchdown pass against Seattle.
"The ball hasn't rolled my way the last couple games," Hood said. "It's funny. Like baseball, it's like you are in a slump. You just have to keep swinging the bat. It's one of those things, I am right there, the ball just falls into the receiver's hands. I will keep pushing. You can't get discouraged."
On long TD bombs to Minnesota's Bernard Berrian and Seattle's Deion Branch, Hood appeared in perfect position but couldn't manage to knock the ball away. Seahawks cornerback Marcus Trufant had a similar problem against Arizona's Larry Fitzgerald.
"I think the only thing is maybe (Rod) could finish a little bit better," coach Ken Whisenhunt said. "I think he has done a good job of being on the receiver and being close to the ball. He's made a couple of nice plays getting the ball out. Much like Marcus Trufant covering Larry … that happens in the NFL. I think Rod knows with plays made on him, they are going to take shots at him."
Wide receiver Anquan Boldin practiced Tuesday, and quarterback Kurt Warner said Boldin looked good in his first work since playing against the Vikings Dec. 14.
Boldin had already promised he would play this week, to which Whisenhunt quipped, "Well, he had a broken face and that didn't keep him off the field, so I guess that would be accurate."
Officially, the Cardinals do not have to release an injury report before Wednesday, but Whisenhunt said defensive tackle Gabe Watson (knee) was the only player to skip all of practice. Linebacker Gerald Hayes was absent, but Whisenhunt said Hayes was excused to tend to a personal matter.
Smith said the Falcons will fly out to Arizona Thursday night and having a Friday walkthrough in the Valley. Atlanta, after having a bad 2007 season, was never scheduled for any national telecasts this season, so the Falcons haven't played anything but Sunday games.
"It's a little bit of different sequencing for us as a staff as well as our players," Smith said of the short week.