I've covered the Cardinals for a long time, and there have always been a few constants. Steve Christensen -- Stein to everyone here -- and Anthony Edwards were among them. That's coming to an end.
As May comes to a close with a long weekend, both Stein, an assistant equipment manager, and Anthony, the team's director of player engagement among many things, are retiring from the team. They've both earned that right, but they'll be missed.
Many remember Edwards, the native of Casa Grande who was a wide receiver and key special teamer for the Cardinals in their early days in Arizona. After his playing days, he transitioned into a role of player development and engagement (a valuable confidant for players through the years) for 23 years, as well as spending 17 years as training camp director, 17 years as an advance man for team travel and 14 years as team chaplain.
It's a similar role that draws Edwards' attention now, overseeing the church and ministry he has led after his father did the same for many years.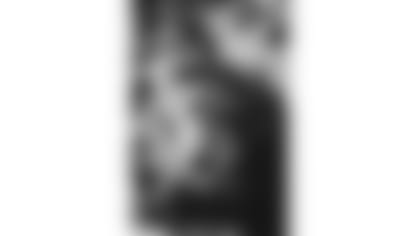 He was part of Arizona State's equipment staff for six years before the Arizona Cardinals came looking for someone upon their arrival in the desert in 1988.
For the longest time, I only knew Stein was Stein. Steve just didn't work. But it was a while before I understood the origin was actually a shortened version of "Einstein." I didn't know how that came about until recently. This is how it was told to me -- and understand, these stories can get shifted around, details sketchy over the years.
It seems that in the first year or two the Cardinals were in Arizona, Stein was feeding a JUGS machine so guys could catch "punts," and the machine was acting up. Players were getting frustrated that it wasn't working correctly. As Stein was trying to fix it, then-fullback Ron Wolfley good-naturedly chided him, "It doesn't take an Einstein to figure it out." Soon after, it was fixed. Then-athletic trainer Jim "Machine" Shearer jumped on the opportunity, calling Christensen "Stein." And it stuck.
Regardless of how it came about, it's who he is after all these years. And they both have left an imprint. Here's hoping Edwards' work with the Lord continues on the path he wants. And here's hoping Stein finally wins the lottery.