Wide receiver Lance Long hopes to make the jump from the practice squad to the active roster this season for the Cardinals.
Practice created the legend of Lance Long.
The wide receiver, 5-foot-11, 186 pounds and undrafted coming out of Mississippi State in 2008, has made more eye-catching receptions than can be counted. Teammates notice, as do coaches and daily practice observers.
But the catches come many times without pads on, and there's never a fear of a hit. To make that next step, to get out of the practice squad purgatory he was in last season, Long has to perform in preseason games. He'll have to show he's better to keep than an incumbent veteran.
The Cardinals also know that Long is one of those players that could be a risk to waive in order to keep on the practice squad another season.
"I want a job," Long said this week, after finishing a workout at the Cards' Tempe facility. "You never want to take anything for granted. If the job happens to be on the practice squad, you have to count your blessings. But this year is different."
The practice squad has multiple functions, general manager Rod Graves said. Sometimes a position is important to have around – for example, an offensive and defensive lineman – because those positions frequently are hit with injuries. The long-term potential of practice squad linemen may or may not impress.
Some players earn their way there because coaches love their work ethic, even if their future isn't promising.
Then there are players who could truly develop into important cogs on the roster. Former defensive end Antonio Smith is one major example of a player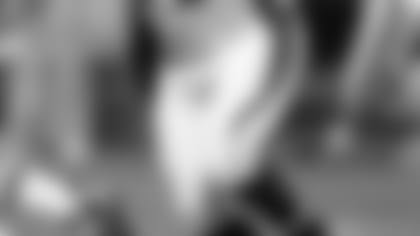 who started as a raw practice squad member and improved enough to earn a five-year, $35 million free-agent contract from Houston earlier this offseason.
Long is one of those players whom the Cards hope to develop. So too is Keilen Dykes, a big defensive lineman – also undrafted last season – who spent his college days at West Virginia playing in a 3-4 scheme and fits well into what the Cards are trying to do now.
Graves acknowledged there is always concern another team will pluck certain players off the practice squad during the season. That happened to the Cards last year, when linebacker Chris Harrington decided to take a roster spot in Cincinnati rather than stay in Arizona (a player signed from another team's practice squad must be placed on the new team's 53-man active roster).
The bump in pay (practice squad players get a minimum salary of $5,200 per week; minimum-salaried players on the roster get $18,235 per week) is a big benefit. But so is the simple chance to be a bigger part of the team.
"(The practice squad) is something you don't want to go through again," Dykes said. "It's different, playing all the time in college to coming here and making sure everyone else stays healthy while they beat you up. It plays with your mind.
"This is the year. I had my redshirt year. You only get one redshirt year. This is it, got to make the most of it."
Dykes said he can play all three defensive line spots – "On the practice squad, you better know all of them," he said with a laugh – and he should have a good shot to make the team. With the departure of Antonio Smith and the uncertainty of Alan Branch, there would seem to be some openings for line depth.
It isn't quite the same for Long. The Cards are loaded with wideouts and set with their top three guys – Larry Fitzgerald, Anquan Boldin and Steve Breaston. Early Doucet is a third-round pick and isn't likely going anywhere for now, regardless of his improvement. The most vulnerable wideouts would seem to be Jerheme Urban and Sean Morey, but Urban became a solid fourth receiver and Morey is a special-teams Pro Bowler.
Making the leap won't be a simple task.
"I thank the whole organization for keeping me," Long said. "Obviously, they saw something. This year, I feel I can make the team."