New Cardinals linebacker Brandon Moore (57), signed Wednesday by the team, gets instruction by linebackers coach Bill Davis at Wednesday night's practice.
FLAGSTAFF – As expected, the Cardinals signed linebacker Brandon Moore Wednesday to a one-year contract, bringing in more veteran depth to the defensive front seven.
To make room for Moore on the roster, the Cards released linebacker David Holloway.
Moore was cut by San Francisco earlier this week when the 49ers signed Takeo
[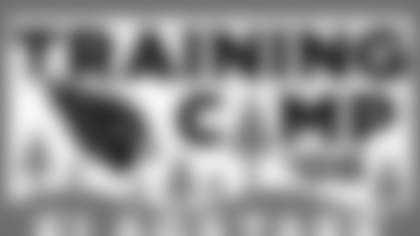 ](http://www.azcardinals.com/news/training_camp.php)
Spikes. Moore was immediately on the radar of the Cardinals, especially with Moore's former defensive coordinator, Bill Davis, on the Cards' staff.
Davis is now the Cardinals' linebackers coach.
Moore, 29 and in his seventh season, also is close to family. He is the younger brother of former Cardinals wide receiver and current Cardinals radio analyst Rob Moore.
"I am ecstatic to be here," Moore said after Wednesday night's practice. "Especially with everything I went through in San Francisco, this is a dream come true."
Under Davis, Moore had his best season in 2006 with 92 tackles and 6½ sacks. Last season, with Davis in Arizona, Moore fell out of favor in San Francisco. He lost his starting job and had just 22 tackles and 2½ sacks.
"It was a little surprising but it's part of the business," Moore said. "Having Billy here is a tremendous relief for me, because he can break things down and make things easier. I am pretty far behind."
While Davis said Moore will be slated as an inside linebacker with the Cardinals, the coach said Moore can play every linebacker spot, can rush the passer and is good on special teams.
"(Versatility) is something that has saved my career," Moore said. "My ability to bounce around has helped. I am excited to be playing one position right now and I am looking forward to contributing on special teams."
Moore would figure to have an inside track to make the team with final roster cutdown coming at the end of the month. Behind starters Karlos Dansby and Gerald Hayes at inside linebacker, the Cards already have veterans Monty Beisel – currently on the physically-unable-to-perform list with a bad back – and Matt Stewart along with undrafted rookie Ali Highsmith.
This article has been reproduced in a new format and may be missing content or contain faulty links. Please use the Contact Us link in our site footer to report an issue.