Defensive end Darnell Dockett committed one of the eight penalties called on the Cards in their preseason opener against New Orleans.
Last season, the Cardinals led the NFL with 137 penalties, leading to much aggravation for coach Ken Whisenhunt.
In their preseason opener Thursday night, the Cards had another eight penalties, including three by the starting defense on the Saints' first drive. That was all it took for Whisenhunt, who made clear Friday the penalty problem might cost some starters their jobs if it doesn't get cleaned up.
"What was encouraging (against the Saints) with how some of the young guys and
[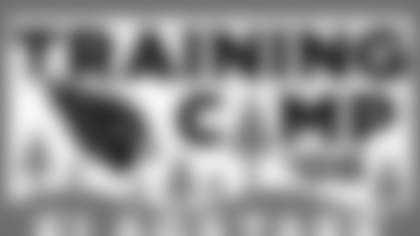 ](http://www.azcardinals.com/news/training_camp.php)
second-team guys played, I am not opposed at all to taking the guy who made the infraction out and playing with the guys behind him," Whisenhunt said. "If we can't get the message across we won't tolerate those, then that means we will play other guys."
Defensive end Darnell Dockett got a 15-yard facemask call on the first play of the game (the five-yard "incidental" facemask call no longer exists, so only a pull deemed excessive earns a flag). Safety Adrian Wilson got a delay of game for tossing the ball after a play, while defensive end Antonio Smith was called for offsides.
Rookie Calais Campbell also got a 15-yard roughing the passer for a helmet-to-helmet hit, and safety Oliver Celestin got a 15-yard personal foul.
Not all penalties are created equal, however. Whisenhunt seemed understanding of the false start by tight end Leonard Pope, who had problems with such penalties last year. Whisenhunt said Pope, trying to round back into form after major ankle surgery, was anxious to get out on a lead block.
"We'll continue to work on it with him," Whisenhunt said. "I just think it's a process. Sometimes that's going to happen."
Whisenhunt said wideout Anquan Boldin (hamstring), who did practice some Tuesday, is expected back at practice this coming week. Fellow wideout Early Doucet (hamstring) is day to day, but Whisenhunt believes he will be ready to play against Kansas City next weekend.
As for starting center Al Johnson, who recently had arthroscopic knee surgery, Whisenhunt said he was hopeful Johnson could be back in a month, which possibly could get Johnson into the Sept. 7 season opener. Johnson's comeback will be based on what happens in the next two weeks, Whisenhunt said, and would mean Johnson has no setbacks.
Asked about rookie Dominique Rodgers-Cromartie's impressive punt cover on one play – in which Rodgers-Cromartie beat the double team and raced down the field – Whisenhunt quipped "it looked like me in my younger days."
Whisenhunt marveled at his top draft pick's physical gifts.
"You just don't have a conception of what his speed is like until you see him in an NFL game against NFL players," Whisenhunt said.
Whisenhunt said having headsets in the helmets of defensive players "seemed to help." The Cards not only could call plays in, but it also allowed the coaches to throw in other reminders they normally scream from the sidelines – for instance, if the defensive ends are lining up too wide. …
Whisenhunt acknowledged punter Dirk Johnson did not have a good game but expected Johnson to get better after fixing some technical flaws. Whisenhunt praised Johnson for coming to the team facility Friday to study tape of his errors.
"I was disappointed (Thursday night) but I am by no means down on Dirk," Whisenhunt said.
This article has been reproduced in a new format and may be missing content or contain faulty links. Please use the Contact Us link in our site footer to report an issue.