Right tackle Levi Brown is a candidate to break out for the Cards in 2008.
Soon, training camp will begin. Pads will be worn for the first time since the 2007 season, and the path toward the 2008 season turns real.
Camp is about the veterans prepping themselves like they know how – there isn't much to be learned in Flagstaff for Pro Bowlers like Anquan Boldin and Larry Fitzgerald. Camp is about guys who had last season cut short by injury to restart their careers, like Chike Okeafor and Adrian Wilson.
It's also the time when expectations must begin to be met.
With players returning to their jobs in about a week, it's a good time to look at the Cards with the best chance for a breakout season. This is just my opinion on the subject and certainly doesn't mean there aren't others with an equal opportunity.
But these five, to me, have the right mix of possible playing time, flashes of potential and the need from the team for them to step forward. Right now.
RT Levi Brown (pictured above): The second-year man wasn't supposed to start right away as a rookie, but he was forced to when Oliver Ross went down with a preseason injury. A bad ankle sprain interrupted his season and Seahawks defensive end Patrick Kearney gave him a welcome-to-the-NFL game up in Seattle.
But Brown was solid and the Cardinals believe they made a good pick with the No. 5 selection overall. That said, for his lofty draft status, he needs to come on quickly and not plateau like former Cardinals' high pick Leonard Davis. Given the experience Brown already has, the stability of the entire offensive line and a second year under offensive line coach Russ Grimm, Brown should be poised for just such a jump.
FS Antrel Rolle: Perhaps the most obvious possibility. Many wondered from the time Rolle was drafted if he would be better suited as an NFL safety than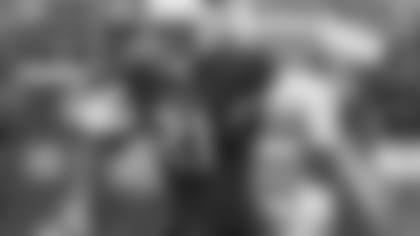 cornerback. Now he gets his chance. Coaches were pleased with how Rolle did in the offseason, but, as with most situations, that was without pads. Rolle certainly showed he plays the inside on pass defense better than the edges (exhibits A, B and C: last year's trip to Cincinnati). As much as 2007 starter Terrence Holt struggled, Rolle doesn't have far to go to improve the position.
All that said, it's no lock that Rolle will excel. There will be a learning curve. There is also a certain pressure for the position switch to work; Rolle hasn't performed to the level of his draft status (eighth overall in 2005). But Rolle is eager to make this work and with the Cards improving their front seven, it should make the defensive backfield that much more effective.
WR Steve Breaston: In the summer season of helmets and shorts, Breaston was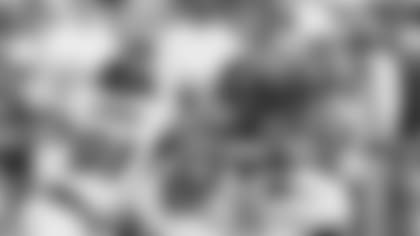 This article has been reproduced in a new format and may be missing content or contain faulty links. Please use the Contact Us link in our site footer to report an issue.