Cardinals quarterback Kurt Warner launches a pass as he is hit during Sunday's 30-24 victory over the Cowboys.
While Tony Romo's pinkie was in the national spotlight Monday, Kurt Warner's hands were pretty beat up themselves.
That's why the Cardinals quarterback is embracing the upcoming bye week following Sunday's 30-24 overtime win over the Cowboys. Warner has a chance to get healthier after taking a decent amount of punishment against Dallas, something Romo – out at least a month after breaking his right pinkie when sacked by Chike Okeafor in overtime – can't do anytime soon.
"(Getting beat up) is the nature of our position," Warner said. "We don't ever get to defend ourselves. We are just getting hit all day long. You just have to be mentally tough to know someone is coming to take my head off and you have to stand in there and make those throws."
Warner continued to do that against Dallas, rallying from a disappointing first half to complete 15-of-19 throws for 177 yards, two touchdowns and no interceptions in the second half – and the Cards' offense didn't touch the ball until there was slightly more than eight minutes left in the third quarter.
He did so despite "banging up" his left hand, to go with the swollen finger he has been nursing on his right (throwing) hand.
The Cardinals received solid games from a host of banged-up players, guys like defensive end Bertrand Berry, who came back from a groin tear to record his fourth sack. Or safety Adrian Wilson, who returned full-time off his hamstring injury. Or cornerback Rod Hood, who won the battle against ex-Philadelphia teammate Terrell Owens after suffering a groin strain the week before.
Defensive end Travis LaBoy also left the game with a groin injury that will be reassessed next week.
With a 4-2 record and yet another "test" game coming Oct. 26 in Carolina, the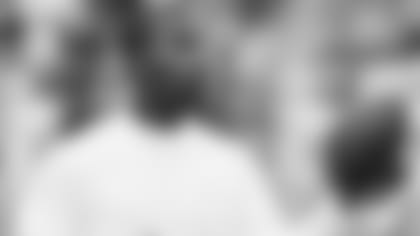 Cards could use the rest.
"The most important thing is getting our guys healthy again," coach Ken Whisenhunt said.
The players were given Monday off to go with their normal Tuesday off. The Cardinals will practice Wednesday, and while Thursday remains technically "to be determined," Whisenhunt strongly hinted that he will give the players Thursday too because of their 4-2 mark.
The players will definitely be off Friday, Saturday and Sunday before returning next week to prepare for the Panthers.
Anquan Boldin's status for that game, coming off his facial surgery, remains unknown. Whisenhunt said Boldin is healing, but too much time remains before the game to make any determination – which can only mean that, as of now, Boldin is not ready to play.
The Cardinals have managed to win in Boldin's absence, however, in large part because second-year receiver Steve Breaston has made a surprisingly large impact. Breaston has 15 catches for 179 yards and a touchdown in Boldin's place.
The Cards also used previously inactive running back J.J. Arrington for the first time when Boldin went down.
"We have created an atmosphere so important to winning games, that whoever's opportunity it is to step up, they are expected to do that," Whisenhunt said. "That's happened with Steve, it's happened with J.J., it happened with (receiver) Early (Doucet). We have gotten experience for these guys and if we need a big play, there is a trust factor."
Depth has been improved this season, but the Cardinals will be better off with their better players available. And playing battered is part of the game.
"The bottom line as far as getting out there every week is to maintain yourself just enough so that whatever it is you are dealing with doesn't affect you from playing your game," Warner said. "You never want to not play at your best … (but) at the same time, you always want to be out there.
"It takes tough guys to play this game, and mentally tough guys who may have some bumps and bruises but can say, 'Hey, that's alright, we get to Sunday, we can still play football' and to block it out."
Whisenhunt said TE Jerame Tuman and S Aaron Francisco also suffered thigh bruises in the Dallas game, but neither is considered serious. …
On the Romo "fumble" that was wiped out in the first quarter, Whisenhunt attempted to challenge but the referee wouldn't allow it, telling Whisenhunt the play had been blown dead because Romo's momentum had stopped and he was whistled down.
With that play and the negated fumble/touchdown because of the tuck rule, "it's a credit to our team that we didn't let that affect us," Whisenhunt said.
This article has been reproduced in a new format and may be missing content or contain faulty links. Please use the Contact Us link in our site footer to report an issue.