Wide receiver Anquan Boldin is upended during the Cardinals' 27-23 loss in Super Bowl XLIII to the Pittsburgh Steelers Sunday.
At some point, Ken Whisenhunt will watch the tape of Super Bowl XLIII.
But, ?I don?t know when that will be yet.?
?It?s hard,? Whisenhunt said on the charter flight back from Tampa Monday. ?There?s so much that went into that game, there is such an emotional swing, right now, I don?t know if I could bear to watch it.?
There was no morning-after press conference for the Cards Monday, the one reserved for the Super Bowl MVP and winning coach. Those roles were fulfilled by Santonio Holmes and Mike Tomlin, respectively. Instead, the Cardinals quietly cleared out of the Grand Hyatt hotel, boarding buses in the rain to go to the airport, coming to grips with what they narrowly missed achieving.
?It?s just going to be hard to go back home and smile,? cornerback Dominique Rodgers-Cromartie said.
There was also a realization that this current configuration of Cards is down to its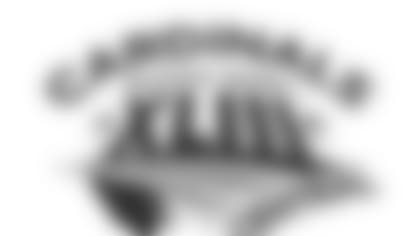 final days. Already, a handful of players took their exit physicals ahead of time; the Pro Bowlers, for example, were getting ready to leave for Hawaii with their all-star game this weekend.
The scouting combine begins on the 18th, teams must decide to use their franchise tags by the 19th, and free agency begins the 27th.
It?s a short window in which the Cards must try and start their offseason business, including any attempts to re-sign their own impending unrestricted free agents before those players hit the open market.
?(Getting back to work) is obviously a lot harder to do when you don?t win the game,? Whisenhunt said. ?I think the one thing that drives you is the amount of progress we made this year and excitement for where we can go.?
Among the unrestricted free agents the Cards have are quarterback Kurt Warner, linebacker Karlos Dansby, defensive end Bertrand Berry, defensive end Antonio Smith, linebacker Clark Haggans and running back J.J. Arrington.
Running back Edgerrin James likely won?t return. There are the contract issues with wide receiver Anquan Boldin and the need of an extension for safety Adrian Wilson. The coaching staff is expected to undergo changes, including the possible hire of offensive coordinator Todd Haley as Kansas City?s head coach.
But the aftermath of the Super Bowl was about what this year?s team got done and how they did it.
?It?s not easy to get to the Super Bowl,? James said. ?We?re not one of the more popular teams, (people) don?t know what kind of team we have. You hate to lose but at the same time, we did what we could do.?
To Whisenhunt, that was the positive part ? at least, on the day after ? he would take from the Super Bowl experience.
?I am proud of our team for what they accomplished against a lot of odds,? Whisenhunt said. ?I think one thing I am happy about, a lot of people around the country got to see our team on a national stage and see the kind of character, the kind of tenacity and the kind of fight we have developed. That is appropriate for the work they put in.?
The Cardinals gather Tuesday morning for the majority of the exit physicals and one final team meeting. Then, change awaits.
?We?re going to come back,? Berry said, ?and try and get back here next year.?