The Cards head up to training camp in Flagstaff Wednesday.
When the Cardinals begin practice in Flagstaff, no scenario will be as closely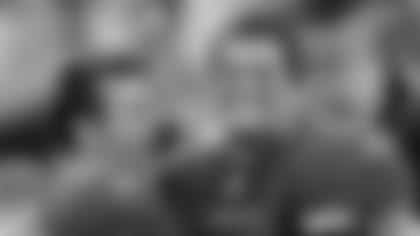 scrutinized and dissected as the quarterback spot, where Matt Leinart resides as the starter and Kurt Warner anxiously awaits an opportunity to change that. Coach Ken Whisenhunt tried to defuse any controversy by making it clear Leinart would get a shot to prove he can be the future leader of this team. But Warner turned in a stellar 2007 after Leinart got hurt, and not surprisingly Warner believes he should start. This much is certain – there is an undertone of a make-or-break year for Leinart in this, his third season. Whisenhunt has made clear, in both what he has said and his actions in 2007, he won't hesitate to use Warner if he thinks that best.
2. How will the IR crew bounce back?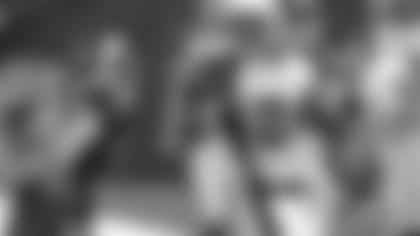 The Cards' injured reserve list for 2007 was littered with key players by the end of the season. Besides Leinart (broken collarbone), tight end Leonard Pope (broken ankle) was enjoying a growth season before going down. The defense was shredded with the loss of safety Adrian Wilson (heel), linebacker Chike Okeafor (torn biceps), defensive end Bertrand Berry (torn triceps) and cornerback Eric Green (torn groin). While some have been healthy for a while – Leinart, Okeafor and Green were full go all offseason – how each responds in camp with pads is an important step. Defensively, the return of the injured (including nose tackle Gabe Watson, who fractured a kneecap in the offseason) will make a big difference in the unit's production.
3. Can Edge carry the load again?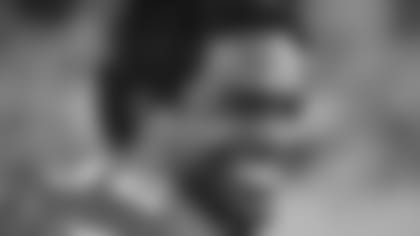 Edgerrin James turns 30 Aug. 1, normally a dangerous age for veteran running backs – especially ones with 2,849 career carries. But James will be the centerpiece for the Cardinals' running game in 2008, thanks to three key factors: he keeps himself in phenomenal shape; his game isn't based on speed, so it hasn't diminished much; and the Cards really didn't bring in anyone to challenge James. Holdovers Marcel Shipp and J.J. Arrington will battle fifth-round pick Tim Hightower for roster spots while Edge sits atop the depth chart. James is a proud man who believes he is as good as he always has been, and improvement from the offensive line will help.
4. Can Antrel Rolle transition to safety?
From Pro Football Weekly's 2005 Draft Preview about cornerback Antrel Rolle: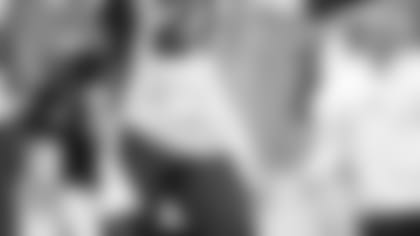 "Can develop into a solid NFL starter, but many scouts think his physical style can lend to becoming a Pro Bowl safety." Three seasons into his up-and-down career as a cornerback, Rolle is getting a chance to prove that prediction correct. Rolle wasn't thrilled when he was demoted as a starting corner last year at training camp, likely one of the reasons he has embraced moving to free safety opposite Adrian Wilson. Coaches like how Rolle has done so far meeting the mental challenges. He won't be handed anything – Aaron Francisco still hopes to make a push to start – but Rolle will get first crack. He showed he can be a playmaker last season and will have the versatility to move around in certain nickel and dime coverages.
5. Will contract issues be a distraction?
Every team has some level of contract issues every season; it's a fact of NFL life. But rarely have the Cardinals had players skip all the voluntary organized team activities in an offseason, and receiver Anquan Boldin and defensive tackle Darnell Dockett both did so this summer looking for new contracts. Linebacker Karlos Dansby has been franchised, knowing he'll be a free agent following the season for a second year in a row. Safety Adrian Wilson is also quietly looking for an upgrade. Still, it's hard to believe – assuming everyone shows up to camp on time, which the Cardinals think will happen – that any of the situations will cause ripples. It isn't in the makeup of either Wilson or Boldin to go anything less than 100 percent once they step on the field. Dansby is motivated for a big contract. And Dockett knows the pressure is on to prove he can repeat what he did in 2007.
6. How much will added depth help the defense?
An argument can be made that the Cards' defense was pretty good early last season, before injuries and wear took them down. Getting guys back from injury, adding in veterans like Travis LaBoy, Clark Haggans, and Bryan Robinson and drafting Dominique Rodgers-Cromartie and Calais Campbell seems to set up coordinator Clancy Pendergast for all kinds of different looks to sic on opposing offenses. That's aside from the obvious benefits – the Cards can ostensibly withstand an injury or two easier, and key players shouldn't wear down as the season moves into its later stages.
7. How much improvement can the offensive line make?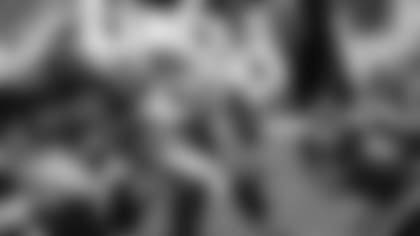 The line returns intact at every position for the second straight year, a rare thing for the unit since the franchise moved to Arizona. That alone will help the group – left tackle Mike Gandy, left guard Reggie Wells, center Al Johnson, right guard Deuce Lutui and right tackle Levi Brown – take a step forward. Plus they have another year under line coach Russ Grimm. Adjustments in the offense last year, between blocking schemes for the run and the amount the Cards ultimately dropped back to pass, made 2007 a lot about learning. In theory, the unit should be able to start stronger in 2008.
8. Who will be the third receiver?
This could be a moot point, because the Cards may mix-and-match the No. 3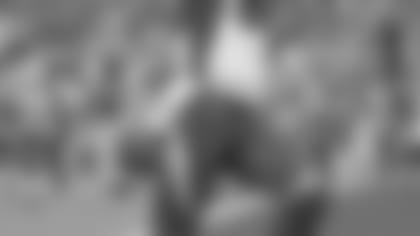 wideout will be depending on the situation. But it's always easier on everyone when roles are clearly defined, and with Bryant Johnson exiting via free agency, there is a spot to grab. Steve Breaston seems to be the favorite coming off the offseason, but a lot can change once the pads go on. Rookies like Early Doucet typically don't make a big splash, but not being asked to be a No. 1 or No. 2 might help Doucet step in quicker. Jerheme Urban had some good moments last season, but he must be more consistent catching the ball. This will be a position intriguing to follow during preseason games.
9. What impact will the rookies make?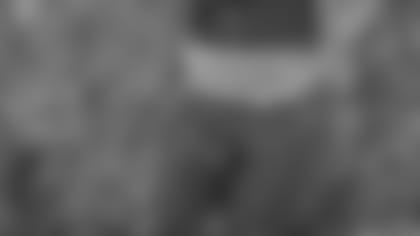 Last season, the Cardinals went into training camp believing they didn't need any rookies to step into the starting lineup right away. That lasted a couple of weeks, until Oliver Ross suffered a season-ending injury in the first preseason game and Levi Brown was thrust up the depth chart. The Cards are in the same position this year, not needing guys like Rodgers-Cromartie or Campbell or Doucet to start right away. Each could end up worked into the plan slowly, in fact. Any playing time the rookies get, they will have earned, which will only help the Cards on the field.
10. Can Ken Whisenhunt build on 2007?
The second year for a Cardinals' head coach has frequently
been rough; of the six coaches that have been hired in Arizona since the team moved to the desert, the five preceding Whisenhunt each had a worse record in their second full season than their first. But Whisenhunt seems to have the franchise in a better spot going into the second year than his predecessors. Keeping that intact in camp will be a priority, and the Cards should be able to progress further under a staff that has been through Flagstaff already.