The defending NFC champs still have some questions to answer in training camp.
1. How will the Cards deal with the "Super Bowl hangover?"
As Larry Fitzgerald wrote earlier this offseason in ESPN the Magazine, "Lose the big game one year, and you're toast the next." Recent history backs this up, with eight of the 10 Super runners-up before the Cards failing to make the playoffs the following year. Coach Ken Whisenhunt and his players are aware of the pitfalls, making it the main focus heading into training camp. Whisenhunt does a good job of keeping goals incremental anyway; the Cards will go into camp and the regular season aiming only to win the NFC West. Anything beyond that will be a focus when the team gets that far. Injuries will play a factor, but Whisenhunt, his staff and team leaders will work hard to make sure the team doesn't play this season with the virtual morning-after headache.
2. Can Warner do it again?
Kurt Warner took everything negative anyone had said about him over the past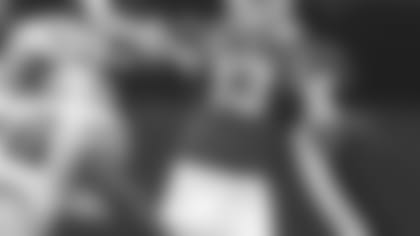 few years and threw it back in their collective face last season. He didn't miss a game (and has started 31 straight games going back to 2007) and he directed arguably the NFL's most explosive offense. His totals last season, including playoffs? A robust 5,730 yards passing with 41 touchdowns and only 17 interceptions. Having Fitzgerald and Anquan Boldin anchor the receiving corps is a big help, of course. Adding Beanie Wells to the backfield could lead to more balance, but in the end, the Cards' offense will probably only go as far as Warner directs them. Assuming he stays healthy again – and after hip surgery, Warner goes to camp in great shape for a 38-year-old -- there's little reason to think Warner can't mirror his efforts of a season ago.
3. How big of a role will Beanie play?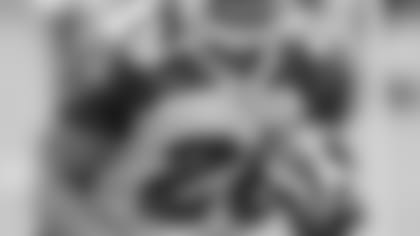 It was fairly obvious Edgerrin James wouldn't be back with the Cards in 2009 as soon as he was benched in 2008, even after he reemerged in the playoffs as a starter. So Edge is gone, replaced by No. 1 pick Wells, whom the Cards were happy to see last until the 31st pick of the first round. There's no question Beanie ball will begin early, but in what capacity? Second-year man Tim Hightower begins camp as the starter and is motivated to hold off Wells and show he is better than his 2.8-per-carry average as a rookie. Wells also missed every OTA because of school, so he'll start training camp a bit further behind than the other rookies. Wells figures to eventually start for the Cards, but whether that's as a rookie or further down the road will begin to be determined in Flagstaff.
4. Will the new coordinators mesh?
Defensively, it's clear the Cards were going to make a change at coordinator, with the fact Clancy Pendergast was fired. Replacement Bill Davis has definite ideas of how he wants his defense to perform and how he wants his guys – stars and role players – to adhere to the scheme. Don't be surprised with additional blitzing given Davis' Steeler roots, which should invigorate the players. He'll definitely be more vocal than Pendergast The opposite will be true on offense. It'd be nearly impossible for anyone to be as vocal as departed-for-Kansas City Todd Haley. But even though titles have changed, Russ Grimm always had a big say in the run game. Mike Miller will basically be Haley's replacement, except for the part where Whisenhunt will go back to calling plays. It will be like the beginning of 2007 again, except that Whisenhunt, Miller and the key offensive personnel have all been together for a couple of seasons. There's really no reason why there can't be a smooth transition.
5. How much better can Fitz get?
Fitzgerald became arguably the hottest NFL player on the planet by the time the Super Bowl ended. Extrapolating his four-game postseason statistics, Fitz was
on pace for a 120-catch, 2,184-yard, 28-touchdown season in arguably the four most difficult games of the year. Had the Steelers not rallied, his catch-and-run for a score late in Super Bowl XLIII would have gone down in Super lore. So, after his usual trip abroad for vacation, what did Fitz do? First, he was at every single offseason practice the Cardinals held and a frequent participant in the voluntary strength and conditioning work. Then, after the players scattered, he went home to Minnesota and worked more, inviting receiving legends like Jerry Rice and Cris Carter to help teach him and a who's who list of young NFL receiving stars. Many good players talk about getting better and Fitz is no different. But his actions back it up. If he finds a way to improve – and he needs to, since opponents are going to focus on him more than ever this season – the results may be scary.
6. Where will Q's head be?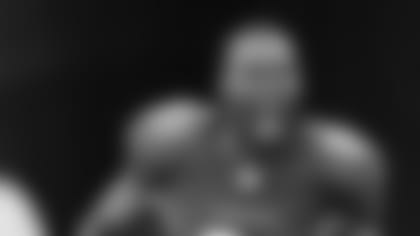 A year ago, Anquan Boldin came off the field after the team's conditioning run test – a day before practice even began in Flagstaff – and calmly but bluntly ripped the team because he didn't have a new contract and said he'd never sign an extension. He also promised he wouldn't let his contract issues affect his play. Almost a year later, Boldin still doesn't have a new contract and isn't really close to getting one (negotiations will be attempted later this season). Boldin, for a second straight year, sat out minicamp saying he had an injury and didn't come to any voluntary work. Can Boldin set aside his frustration and play well? History says yes – he did make the Pro Bowl a year ago. But as he got dinged up late in the season and Fitzgerald's profile skyrocketed, his mood seemed to darken again. The Cards need Boldin to play well.
7. Is the offensive line better through continuity?
Which was more amazing – the fact Warner didn't miss a start last season, or the fact all five offensive  linemen also remained intact for 20 games? The running game still didn't produce like Whisenhunt wanted, but some of that could be attributed to the huge deficits the Cards faced late in the season, when the run game became moot. Both Whisenhunt and offensive line coach Russ Grimm are fans of continuity, so having the lineup of left tackle Mike Gandy, left guard Reggie Wells, center Lyle Sendlein, right guard Deuce Lutui and right tackle Levi Brown was comforting. Sendlein should be better now that he isn't playing with a bad shoulder. Lutui could be pushed. The Cards may want to see what young Brandon Keith can do. But right now, it will take an upset for the Cards' five to not have a shot at repeating as a quintet.
8. Can the Cards find a consistent pass rush?
Adding Bryant McFadden in the secondary improves that group, but it's a basic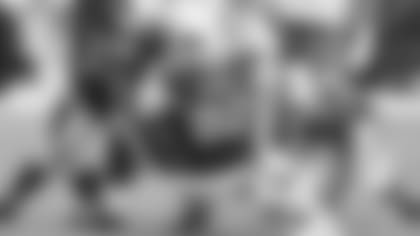 law of the NFL – a secondary's upside is only as good as the pass rush. Bertrand Berry led the team last season, but he only had five sacks. The proven rush entities, aside from defensive end Darnell Dockett, are older – Chike Okeafor (33), Berry (34 in August) and Clark Haggans (32). Young erplayers expected to contribute, but defensive end Calais Campbell and rookie linebacker Cody Brown have yet to post an NFL sack. The Cardinals, using the 3-4 alignment more and more, figure to blitz a little bit a la Pittsburgh, but finding a way to at least hurry opposing quarterbacks will be a top priority.
9. Who will emerge at tight end?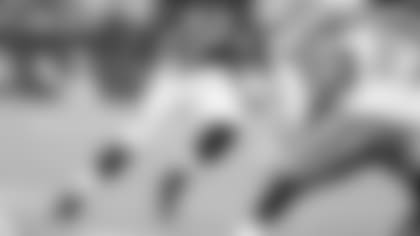 Easily the most wide-open position on the team. There are red flags with every candidate. Ben Patrick has a four-game suspension to start the season. Stephen Spach is coming off a major knee injury. Anthony Becht may not have much left after a lengthy NFL career. Leonard Pope has yet to show he can be consistent. Dominique Byrd already has been bounced out of the league once. The only positive part of Patrick's suspension is that he won't count against the 53-man roster, so the Cards will likely keep three other tight ends besides him once cuts are made – meaning camp won't even necessarily whittle the number down much.
10. What do the Cards do in the return game?
Steve Breaston has done pretty well as a punt returner, but as a key cog on offense now, his returning punts may not be the best idea anymore. The Cards certainly need a kickoff return man to replace J.J. Arrington. There are plenty of possibilities, but most generate hesitation. Defensive backs Dominique Rodgers-Cromartie and Antrel Rolle have the abilities, but is the risk worth it (Rolle was set back in learning free safety last season after he sprained his ankle in the preseason opener on a punt return)? Michael Ray Garvin has the speed, but he wouldn't be able to play any other position, and roster spots are valuable. Other candidates might not be dynamic enough. In the end, Breaston may end up right where he started.
---
Contact Darren Urban at askdarren@cardinals.nfl.net. Posted 7/24/09.