After an injury-shortened 2007 season, strong safety Adrian Wilson is anxious to return to the field and return to Pro Bowl status.
FLAGSTAFF – Unable to play the game around which his life revolves, Adrian Wilson needed to hit.
J.J. Arrington was merely there when it happened.
So Wilson, the strong safety who missed the back half of the 2007 season after heel surgery, blew up Arrington on Saturday during the Cardinals' first padded practice of training camp. Wilson's shoulder crushed the running back during a 9-on-7 drill, and Arrington dropped to the Walkup Skydome turf.
"I was kind of getting anxious to get out there and get the first hit out," Wilson said Tuesday, "and unfortunately it was J.J."
These are anxious times for Wilson thanks to his layoff. He has long felt snubbed from recognition he believes he deserves. In 2007 he desperately wanted to
[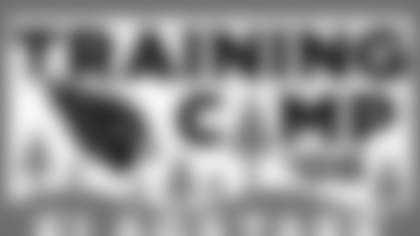 ](http://www.azcardinals.com/news/training_camp.php)
repeat his 2006 Pro Bowl appearance to show it was no fluke.
Instead, his heel and foot – which had been a long-time problem – worsened to the point he was forced to have surgery.
So the man who always has played with the proverbial chip on his shoulder insists he is more motivated this year than usual.
"I feel I am the best safety in the league, arguably," Wilson said. "For me to prove that … last year I took a step back and now I have to gain two steps to get back where I was."
Where was Wilson? He was coming off a five-sack, four-interception year in 2006. He walked into camp last year talking about how he wanted to become a 20-20 man for his career – which would have taken four more sacks and six interceptions, numbers that weren't far-fetched.
Instead, Wilson had no sacks and two interceptions (although one was a game-saver against Pittsburgh) before getting hurt. Teams, wary of the elements Wilson brought to the field, began to game-plan around him.
"He is a dynamic player," coach Ken Whisenhunt said. "What that gives you is you can move guys around and hopefully you can disguise that and it will lead to pressure or big plays. That's one of the things Adrian has done well in his career and last year when he was hurt, we missed that element."
Wilson said he feels he was still playing at a high level when he went down and, in a nod to his feeling he is the best safety in the league, noted "I'm good for three games (victories) so take it the way you want to take it."
His teammates may not be as specific, but they don't hold back the praise.
"Without having him on the field, of course we had to move on and make the adjustments like we weren't missing him," safety Antrel Rolle said, "but in all reality we
Said quarterback Matt Leinart, "(Defenses) always have to know where (No.) 24 is."
Wilson's self-imposed media blackout that carried through the first week of camp had a simple reason. He said it was so he could focus on football and not answer questions about the injury-shortened season. The absence admittedly crushed him.
In the past, Wilson reportedly said he would like an upgraded contract. Tuesday, he said he wasn't thinking about finances and he'd "let (agent) Eugene Parker be the bad guy."
Wilson is under contract through 2009.
What Wilson is thinking about is getting "back to being Adrian."
"We go through practice and coach says 'No hitting' and he'll still sneak one in once or twice," Rolle said with a grin. "He's not trying to be defiant, it's just he's been out of it for a long time and for a player like him, that's hard."
Arrington can probably vouch that Wilson is back.
"I have plenty of time to prove who I am," Wilson said, shaking his head at the idea some might have forgotten about him.
"Hope not. If so, they'll have a rude awakening."
This article has been reproduced in a new format and may be missing content or contain faulty links. Please use the Contact Us link in our site footer to report an issue.