Last weekend Arizona Cardinals defensive end Bertrand Berry hosted the 2nd Annual Bertrand Berry Celebrity Weekend which benefited the Leukemia and Lymphoma Society and Childhelp.
Shellie Berry, Bertrand's wife, is a 19-year survivor of a rare form of childhood leukemia.
"Because of the organization itself my wife is here and we've been able to have three lovely children and have a beautiful life together, so we owe the Leukemia and Lymphoma Society a great deal for our life," commented Berry. "We wanted to make sure we honored that group and help advance a cure for blood cancer."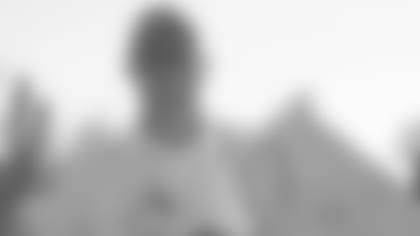 The event kicked off on Friday morning at the Wildfire Golf Course at the JW Marriott Resort and Spa at Desert Ridge.
Many current and former NFL players as well as new Cardinals head coach Ken Whisenhunt, participated in the 18-hole tournament.
"Anytime I can contribute or help out a great cause I'm excited to do it," offered Whisenhunt.
Berry was elated with the support he received from the Cards new head coach as well as many other friends from around the NFL.
"It means the relationships are genuine and these guys are great people to take time out of their lives to come out and support a worthy cause," shared Berry. "I was tickled pink to see all of the guys I've had experiences with through the years come out and support me."
Philadelphia Eagle quarterback Donovan McNabb was one of the high-profile players to offer his time and support.
"It is all about giving back and showing support," explained McNabb. "Bertrand has done a wonderful job of showing the things he does in the season but also takes time, like the rest of us here, to show that there is more to life than just football. Yes, we're role models and athletes, but we are also human beings with big hearts."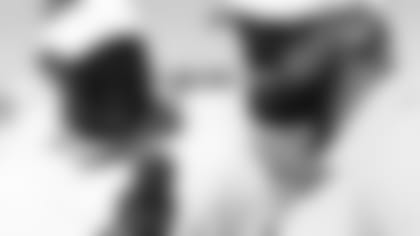 ](http://play.rbn.com/?url=nfl/nfl/open/cardinals/demand/bertrandgolf.rm&proto=rtsp)
Eagles QB Donovan McNabb was just one of the celebrity guests at Bertrand Berry's golf tournament during his weekend fundraiser.
Following the golf tournament a short awards ceremony and luncheon was held and a trophy was presented to Pro Sports Realty as the winning team.
After the tourney, the group had a short afternoon break before returning for cocktails, a silent auction, dinner, and a live auction.
Among the auction items were hard-to-find autographed sports memorabilia , jewelery, excursions including hotel and travel and several more unique and rare items.
Saturday morning the Celebrity Weekend concluded with a two-hour kids camp held at Hamilton High School for children from the Big Brothers, Big Sisters of Central Arizona.
Over one hundred girls and boys enjoyed the two-hour camp which featured current and former NFL players Jon Runyan, Donovan McNabb, Marcus Pollard, Adrian Ross, Neil Rackers, Dan Manucci, Byron Williams, Derek Martin and other volunteers assisting the children through various drills.
The annual event raised over $100,000 for the Leukemia and Lymphoma Society and Childhelp. Both local chapters help make a difference in the lives of many Arizona children by providing year round services to families in need. The Bertrand Berry Foundation was created by the Pro-Bowler with one idea in mind: to offer children a better life experience as well as honor his commitment and love to his wife, who he watched overcome this battle as a young child.
"The whole event was priceless," stated Berry. "This is something I'll never forget and I'm forever grateful to everyone who played a part in it."