Calais Campbell is one of a handful of Cardinals who have a real chance to have breakout seasons in 2009.
Steve Breaston was the perfect example.
The wide receiver hadn't shown much the previous season, but had clearly improved in the offseason. So, before training camp in 2008, I saw him as one of the possible breakout players for the Cards going into the year. Breaston did just that, cracking 1,000 yards as a pass catcher.
It's hardly an exact science, given my other choices from a year ago.
Identifying breakout players means finding the right mix of circumstances. Most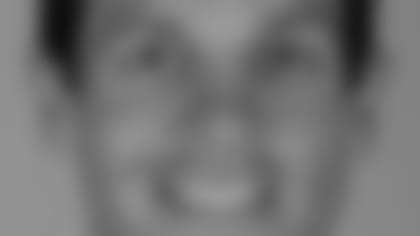 importantly, a guy has to figure to get significant playing time, which is why it's hard to make a call on, say, a Lance Long or Early Doucet. Barring injuries, those guys probably won't get enough opportunities. A guy has to have another level to reach – even if he blows up and makes his first Pro Bowl, does that really mean Karlos Dansby has broken out? And there has to be some uncertainty. Beanie Wells may break out this season, but as a No. 1 pick and with Edgerrin James gone, no one is exactly taking a risk with such a choice.
This year's list, to me, is limited. Tight end Ben Patrick probably warranted a mention until his suspension; he'll be starting from behind. These other guys will have their chance, however.
DE Calais Campbell (pictured above): The second-year man from the "U" is the most obvious choice. He'll certainly have the chance to play after Antonio Smith left as a free agent. While there were flashes of potential last year, he didn't exactly leave a memorable defensive imprint as a rookie. But in many ways he has followed the Breaston path exactly; playing mostly special teams as a rookie before a departing free agent gives him a shot.
The Cards need Campbell to step forward. Smith wasn't a Pro Bowler but he had become a very solid end. Campbell is driven to be good, but that doesn't mean he will be. It took Smith a few years to find that consistency on the defensive line and Campbell could end up with a similar learning curve. No one is expecting 10 sacks but Campbell has yet to notch even one in the NFL. Campbell's progress in training camp will be one of the more important stories to watch.
CB Bryant McFadden: Sure, McFadden was a starter with the Steelers when he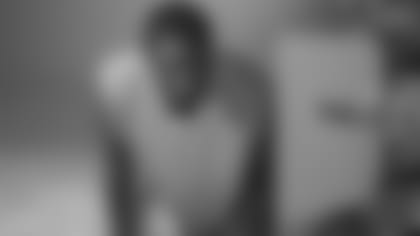 wasn't banged up, but he hasn't garnered a ton of attention throughout the league. That helped the Cards get him for a relative bargain, $10 million for two years. It also sets him up for a leap to become a better player. Most teams will likely shy away from challenging fellow cornerback Dominique Rodgers-Cromartie on the other side as long as DRC continues to make his improvements. That means McFadden should get opportunities to surpass his current best of three interceptions in a season.
Given some questions of how consistent the Cards' pass rush can/will be this season, the secondary will be an important cog of whatever defense coordinator Bill Davis puts on the field. McFadden was the "marquee" free-agent signing and the Cards need him to play that way.
RB Jason Wright: Wright had given the Browns steady play as a third-down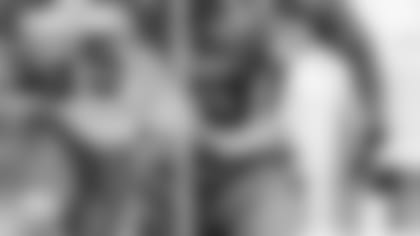 back until he seemingly fell out of favor, and it's not like the Cleveland offense was setting many records anyway. Now Wright comes to a team that needs his skill-set, especially after J.J. Arrington left as a free agent. Wright is going to get a chance to make an impact on special teams and one of his goals is to become one of the best special-teams players in the league. But at running back, if he can become a change-of-pace guy to team with Wells and Tim Hightower, coach Ken Whisenhunt will have the stable of backs he grew so comfortable with using while in Pittsburgh.
Wright's actual playing time on offense will vary. No one is sure what Wells will bring to the table right away, especially as a blocker or pass catcher. Hightower showed he could make some things happen as a receiver (for example, the Cowboys' game on third-and-long, or the NFC Championship's game-winning touchdown) but Wright provides some of the quickness and speed Arrington had. Plus, Wright's attitude is right – he'll take whatever role is presented to him, and push hard for success in that role.
NT Gabe Watson: A year ago, Watson was still trying to come back from his freak knee injury of the offseason. It turns out, Watson never did fully recover,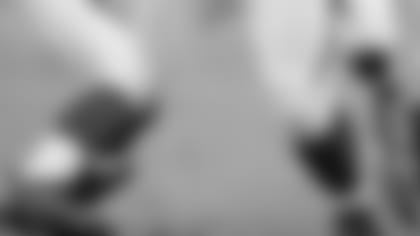 which – given the career path of fellow young nose tackle Alan Branch – hurt both Watson and the team. With Branch's struggles, the position is wide open. Watson is set to become an unrestricted free agent after the season (assuming the league doesn't go to an uncapped year, because if it does, the rules change and Watson will be a restricted free agent again). He needs a big year to earn an extension with the Cards or earn interest in the open market.
Veteran Bryan Robinson remains the starter but if he plays as he should, Watson could wrest away the starting job. The spot is an important one to the Cards' defense, because any 3-4 alignment needs a solid nose man in the middle. It'll always be a rotation spot – no man can play all the snaps – but Watson can give the Cards long-term hope.
---
Contact Darren Urban at askdarren@cardinals.nfl.net. Posted 7/21/09.