The 2018 season ended less than eight months ago, but it already feels like ancient history.
The Cardinals had arguably the most intriguing offseason in the NFL, switching coaches and quarterbacks in an effort to reboot following a 3-13 campaign.
The spotlight will be turned on Thursday at 3:30 p.m., where the public will get its first live look at coach Kliff Kingsbury and quarterback Kyler Murray. There has been copious amounts of ink spilled on the pairing over the past several months, building the anticipation to a fevered pitch.
"Anytime you have the No. 1 pick and he happens to be a quarterback, with the pedigree he has, there is going to be some excitement," Kingsbury said. "And you have Larry (Fitzgerald), it could be his last year. Pick up Terrell Suggs, who is kind of a local Hall of Fame-type player. So, yeah, I think it's an exciting team, when you talk about the offseason, some of the things that went on, and hopefully that carries over."
Kingsbury didn't mention his own polarizing hire, but knows it's another large part of the focus.
"We'll see how that goes," he said with a smile.
Kingsbury wasn't forthcoming with what he will reveal out in the open of training camp. He wants the players to learn the system, but he'd like to hold back schematic wrinkles.
"That's the million-dollar question," Kingsbury said. "You want to feel great about guys understanding and executing the offense when the lights are on, but you also don't want to give away what you're doing, and you want to protect some of your players (from injury). We'll try to find a healthy balance of that."
It seems clear there will be some principles brought over from Kingsbury's days at Texas Tech, but it's unclear how many tweaks will be made. Wide receiver Christian Kirk said the versatility of the offense allows for changes depending on circumstance.
"I think we will be majority no-huddle, but we will slow things down," Kirk said. "I don't think we're always going to try to get the ball off in five seconds, because that wears your guys out pretty fast. It just depends on how we're dictating the game. If we're going to rip off an explosive play, obviously like most teams, you want to get back on the ball and get another play snapped to catch the defense off-guard. So we'll just feel out how the defense is playing us and we'll dictate our own tempo."
The Cardinals were unimaginative at times on offense in 2018. That won't be the case in 2019, but will Kingsbury's hire result in success? While the regular season is still more than six weeks away, clues could begin to trickle out as the pads come on and the practices heat up.
"There's a lot of unknowns, but the potential that we have is very high," Kirk said. "That's why there is a lot of intrigue with people around the league, with what we've got. We know what we have, and we're just excited to develop it throughout camp."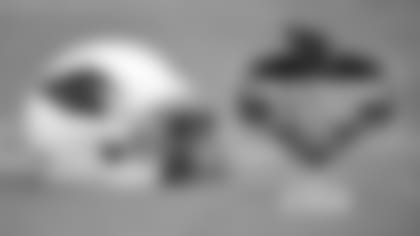 Follow along with all our coverage from camp and find important details about attending open practices on our training camp central page.