University of Phoenix Stadium has had a Super makeover for this week -- could there be another in the future for both the stadium and Arizona?
With a week's worth a Super Bowl XLII work ahead of them, the Arizona Super Bowl host committee can't afford to think much about bidding for a future game.
But they can't afford to ignore it either, since there is a hope of obtaining the 2012 game – the next one open on the schedule – and the bids are due April 1.
"It's a tight deadline," host committee president Bob Sullivan said.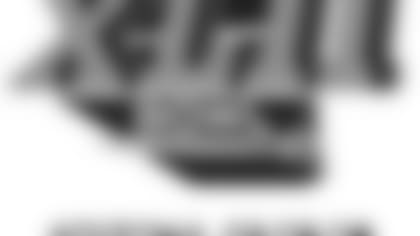 By comparison, the committee worked for almost seven months on their failed 2011 bid, which was ultimately awarded to Dallas.
Finding a way to organize the local hospitality and other industries so quickly would be a challenge, and neither Sullivan or committee chairman Mike Kennedy could guarantee Arizona will attempt to get the 2012 game.
But Kennedy did say it was important for Arizona to bring back the Super Bowl in either 2012 or 2013.
Kennedy added that how the Valley and state plays host this week will greatly affect how the NFL will consider any future bids.
The host committee has long talked about the need to bring multiple Super Bowls from the time the first game was awarded to University of Phoenix Stadium in 2003. That was one of the selling points to voters in approving a new building.
"We weren't in this for a one-shot thing," Sullivan said.
Kennedy also noted the economic impact, a benefit that has gained significance now that the game has arrived.
"When we bid in 2003, we didn't think we needed this," Kennedy said. "We were rolling. Now we see how important it is to have it periodically. It couldn't have come at a better time for our economy."
The NFL has shied away from talking about any site "rotation" for Super Bowls, preferring to keep the process open and the bidding cities working diligently at their applications.
Indianapolis, which just missed out to Dallas for the 2011 game, will be bidding again for 2012. Sullivan said Houston is contemplating a 2012 bid. At some point, he added, New Orleans is expected to start thinking about a bid again.
Arizona may be helped by the next two Super Bowls going to Tampa and Miami. Since Miami was also host last season, Florida may be out of the running for at least the next few open games.
It is Indianapolis, which opens a new stadium in 2008, that is seen has the early front-runner. While that committee prepares its bid, the Arizona committee is busy with the current massive undertaking.
"They are not distracted with having to host this," Kennedy said. "But they don't have the opportunity to show what they can do. I would rather have the opportunity what we can do, even if we fail (at a future bid)."