In the time it takes to have a baby, the Cardinals have experienced a rebirth.
A little less than nine months ago, Kliff Kingsbury was the freshly-fired Texas Tech coach preparing for his new gig as offensive coordinator at USC. Kyler Murray was a Heisman Trophy-winning quarterback, but one still expected to play baseball professionally.
Everyone knows what came next: Kingsbury was hired by the Cardinals in January, Murray chose football in February, and the team traded Josh Rosen to go all-in on Murray as the No. 1 pick in April.
There has been rampant speculation about the Kingsbury-Murray pairing, and the offseason has often seemed to move in slow motion. The wait is almost over, as the duo hopes to erase memories of last year's 3-13 campaign and validate the risky decisions made by team president Michael Bidwill and GM Steve Keim.
"Week 1 is going to be a new experience, for he and myself," Kingsbury said. "We'll grow together and learn. We'll see where it goes."
Miracles may not happen overnight, but the fastest way to NFL relevance is hitting on a star quarterback in the draft. If Murray lives up to the hype, the Cardinals will be on a promising trajectory.
Will the reshaping of the franchise pay off?
"I've got a gut feeling, but that's for people to find out," Murray said. "Show up and find out."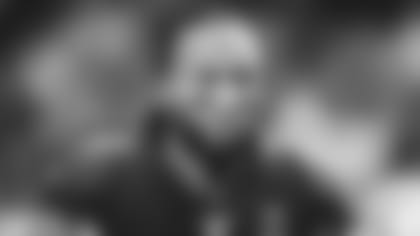 QB Kyler Murray – A few years ago, a 5-foot-10 quarterback would not have been the top pick of the draft, but Keim believes Murray's electric dual-threat skillset more than makes up for his diminutive frame. Baker Mayfield's size was not an issue last year, while Drew Brees and Russell Wilson are two other short quarterbacks who have found great success. There will assuredly be rookie growing pains, but if Murray can successfully transition to the NFL, the Cardinals will be in great shape moving forward.
RB David Johnson – While Murray will get the majority of the focus, he needs weapons to succeed. Johnson was one of the best running backs in the NFL in 2016, but was injured for almost all of 2017 and struggled in 2018. The Cardinals' lack of talent and creativity on offense last year played a role in Johnson's issues, and he is expected to find an optimized situation under Kingsbury.
WR Larry Fitzgerald – The future Hall of Famer had the fewest receiving yards of his career (734) in 2018 and at 36 will be the oldest wideout in the NFL this season. However, the statistical decline had more to do with a struggling passing game than a Fitzgerald slowdown. He still led the team in receptions and yards, and despite the down year, has still averaged more than 1,000 receiving yards per season over the past four. The Cardinals are expected to throw a lot in 2019, and Fitzgerald will again play a critical role offensively.
WR Christian Kirk – There weren't many offensive bright spots in 2018, but Kirk was one of them. He had 43 catches for 590 yards in 12 games before breaking his foot. Kirk was a college teammate of Murray's for a season and they had a noticeable chemistry during training camp. Kirk is expected to play in the slot most of the time and could be in line for a productive year.
LT D.J. Humphries – The Cardinals' 2015 first-round pick has lived up to that billing in stretches, but has yet to put it all together. Injuries have been the major culprit, and if Humphries can stay on the field for all 16 games, it would be a big boost to a maligned offensive line. Humphries is a free agent at the end of the season, so a strong showing could also result in a lucrative payday.
Notable Losses: QB Josh Rosen, G Mike Iupati, WR J.J. Nelson, TE Jermaine Gresham
Notable Additions: QB Kyler Murray, G J.R. Sweezy, T Marcus Gilbert, WR Michael Crabtree, WR KeeSean Johnson, WR Andy Isabella, TE Charles Clay, TE Maxx Williams
Three Keys To The Offense
1. Keep Murray Clean – It was hard to get any type of read on Rosen a season ago because he was besieged by pressure all year. The offensive line wasn't great early on, and then injuries amplified the issues. Murray will be aided by a quick passing game and his mobility, but there will be plenty of times when he is asked to sit in the pocket and make throws. The offensive line has to give him the time to do so or else it could be déjà vu in 2019.
2. Misdirection – The Cardinals were too predictable a season ago, as a shortage of talent was exacerbated by the lack of creativity. Kingsbury is expected to change that. If his time at Texas Tech is any indication, the Cardinals will use jet motion, play-action and the screen game to scheme opportunities for their playmakers. The skill weapons still need to win their individual battles for the offense to consistently move the ball, but Kingsbury is expected to put his players in position to succeed.
3. Find Outside Threats – The Cardinals have a glut of slot receiver options, led by Kirk, Fitzgerald, David Johnson and Isabella. The outside is barer, and the offense needs those players to pose a threat in order to hit on all cylinders. Crabtree was signed last week and should have an early role, while rookie KeeSean Johnson and Trent Sherfield could also factor into the mix.
Table inside Article

| 2018 Team Totals | |
| --- | --- |
| Points Per Game | 14.1 (32nd in NFL) |
| Total Offense | 241.6 yards per game (32nd in NFL) |
| Passing | 157.7 yards per game (32nd in NFL) |
| Rushing | 83.9 yards per game (32nd in NFL) |
| Net Yards Per Pass Attempt | 4.6 (32nd in NFL) |
| Yards Per Carry | 3.8 (32nd in NFL) |
| Turnovers | 28 (27th in NFL) |
Table inside Article

| 2018 Individual Leaders | | | |
| --- | --- | --- | --- |
| QB Josh Rosen | 2,278 pass yards | 11 TD, 14 INT | 66.7 passer rating |
| RB David Johnson | 258 carries, 940 yards | 50 catches, 446 yards | 10 TD |
| WR Larry Fitzgerald | 69 catches | 734 yards | 6 TD |
| WR Christian Kirk | 43 catches | 590 yards | 3 TD |
| TE Ricky Seals-Jones | 34 catches | 343 yards | 1 TD |
| RB Chase Edmonds | 60 carries | 208 yards | 2 TD |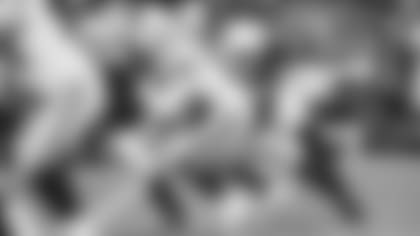 OLB Chandler Jones – It was another fine season for the Cardinals star edge-rusher in 2018, as Jones finished with 13 sacks and three forced fumbles. However, it wasn't quite up to the standards of a dominant 2017. Jones feels like he can get back to those lofty heights as he moves back to outside linebacker, which allows him to be lighter and quicker off the edge. The Cardinals have enough question marks on defense that a special season from Jones seems imperative.
CB Patrick Peterson – The perennial Pro Bowler won't be seen in the first six games of the season, as he will be suspended for failing a performance-enhancing drug test. The defense will aim to stay afloat without Peterson and then welcome him back with open arms in Week 7. Peterson has never missed a game, and the Cardinals have been spoiled by his ability to lock down the opponent's top receiver. They can't let his absence open the floodgates for opposing passing games.
S Budda Baker – The third-year pro played mostly slot cornerback last season but is moving to free safety in defensive coordinator Vance Joseph's scheme. Baker has made a lot of plays near the line of scrimmage in his first two seasons, and now will be counted on to affect the game from center field.
LB Jordan Hicks – The Cardinals had myriad issues at linebacker in 2018 and Hicks was signed to a lucrative long-term deal in free agency to shore up the position. He was plagued by injuries in his four seasons with the Eagles, but was often a difference-maker when healthy. The Cardinals need Hicks to stay on the field and make plays.
S D.J. Swearinger – The fiery, physical force is back for his second stint with the Cardinals. The first one went swimmingly, as Swearinger impacted the game with big hits while also holding up surprisingly well in coverage. His tenure in Washington was cut short for criticizing the defensive playcalling, but there have been no issues with Swearinger in Arizona. He is a critical component in 2019.
Notable Losses: S Tre Boston, OLB Markus Golden, ILB Deone Bucannon, S Antoine Bethea, ILB Josh Bynes, DT Robert Nkemdiche.
Notable Additions: ILB Jordan Hicks, S D.J. Swearinger, OLB Terrell Suggs, CB Robert Alford, CB Byron Murphy, DE Zach Allen, CB Tramaine Brock.
Three Keys To The Defense
1. Weather The Storm – The Cardinals defense will be without three projected starters for at least the first six weeks of the season. Peterson is suspended, Alford broke his leg, and defensive end Darius Philon was released after an aggravated assault charge. Additionally, inside linebacker Haason Reddick may not be ready for the opener as he recovers from arthroscopic knee surgery. All of the attrition will make things tougher on the healthy starters.
2. Stop The Run – The Cardinals were regularly among the best in the NFL at stopping the run prior to 2018, but that didn't carry over. They allowed 4.9 yards per carry, which was 27th in the league. The switch to a 3-4 brings hope of better success, although the preseason returns were discouraging. Even though the NFL is a passing league, the Cardinals defense will be hamstrung if it struggles to slow opposing running backs again.
3. Hold Up At Cornerback – At full strength, the Cardinals have an ideal group of corners. Peterson is among the NFL's best, Alford is a good No. 2 option, Brock is a veteran nickelback and second-round pick Murphy has great potential. However, Peterson's suspension and Alford's injury have put the group on thin ice as the season approaches. Brock, Murphy and Chris Jones are expected to start and must hold up. Look for Baker and Swearinger to help out from their safety positions.
Table inside Article

| 2018 Team Totals | |
| --- | --- |
| Points Per Game Allowed | 26.6 (26th in NFL) |
| Total Defense | 358.8 yards per game (20th in NFL) |
| Passing Yards Allowed | 203.9 yards per game (4th in NFL) |
| Rushing Yards Allowed | 154.9 (32nd in NFL) |
| Net Yards Per Pass Allowed | 5.9 (6th in NFL) |
| Yards Per Carry Allowed | 4.9 (27th in NFL) |
| Takeaways | 16 (28th in NFL) |
Table inside Article

| 2018 Individual Leaders | | | |
| --- | --- | --- | --- |
| DE Chandler Jones | 54 tackles | 13 sacks | 3 FF |
| S Antoine Bethea | 133 tackles | 3 sacks | 5 PD |
| S Budda Baker | 107 tackles | 2 sacks | 2 FR |
| LB Haason Reddick | 102 tackles | 4 sacks | 9 TFL |
| CB Patrick Peterson | 51 tackles | 2 INT | 5 PD |
| DT Corey Peters | 51 tackles | 2.5 sacks | 9 TFL |
| S Tre Boston | 85 tackles | 3 INT | FR |
2019 Special Teams Preview
K Zane Gonzalez – The former Arizona State standout joined the Cardinals in the middle of 2018. He connected on 7-of-9 field goals and kicked well enough in the offseason that the team never brought in competition. Gonzalez has a strong leg but hasn't been accurate enough in NFL games to this point. He will look to repay the coaching staff's trust in him with a strong season.
P Andy Lee – The Cardinals weren't great in many areas last year, but Lee was elite. He led the NFL in punting average at 48.6 yards per boot and will look to have similar success in 2019. The offense and defense need to be good enough for field position to matter, but in close games Lee is a nice weapon.
The Returners – The Cardinals' return options are vast, and it's unclear who will be the kick and punt returners. Kirk is dangerous on punt returns, but he has a major role on offense, so the coaches must weigh whether they want him to play special teams. Running back T.J. Logan, wide receiver Pharoh Cooper, wide receiver Damiere Byrd and Isabella could factor into the equation depending on who makes the team.
Notable Additions: KR/PR Pharoh Cooper; KR/PR Damiere Byrd; KR/PR Andy Isabella
Three Keys To Special Teams
1. Keep Executing – Jeff Rodgers did a great job of coaching up the group last season. Special teams was a weakness under former coach Bruce Arians but it turned into a strength after Rodgers' hire. There will be some new faces this season, but that happens every year. Rodgers was retained from the previous staff after proving to be an impressive hire, and is expected to bring more success in 2019.
2. Limit Returns – Defensive backs Rudy Ford and Brandon Williams didn't make an impact on defense in 2018, but they were a nice tandem covering kicks and punts. Ford was traded last week and Williams seems on the bubble of the 53-man roster. The Cardinals need at least one new gunner this year, and could need two if Williams is released. It will be imperative to identify players who can fill those roles.
3. Make Big Kicks – Gonzalez was clutch in Green Bay last season, hitting a late field goal to lift the Cardinals to one of their rare victories. For a team that may struggle to run away from opponents, winning close games is key. Gonzalez is a confident kicker, and that's important in crucial spots.
Table inside Article

| 2018 Team Totals | |
| --- | --- |
| Field Goal Percentage | 70.6 (30th in NFL) |
| Extra Point Percentage | 95.8 (14th in NFL) |
| Yards Per Punt | 48.6 (1st in NFL) |
| Net Yards Per Punt | 44.1 (4th in NFL) |
| Kickoff Return Average | 21.4 yards (22nd in NFL) |
| Punt Return Average | 8.2 yards (16th in NFL) |
Table inside Article

| 2018 Individual Leaders | | |
| --- | --- | --- |
| P Andy Lee | 94 punts | 48.6/yd avg; 44.1/yd net |
| K Zane Gonzalez | 7-of-9 FG | 15-of-16 PAT |
| PR Christian Kirk | 7.8 yds/punt return | Long of 44 |
| KR T.J. Logan | 24.7 yds/kick return | Long of 36 |