The Cardinals' playoff hopes were sunk in Sunday's 26-23 loss to the Dolphins, but wide receiver J.J. Nelson again showed off his penchant for big plays. Nelson touched the ball twice and scored both times, first on a 56-yard end-around and then on a 9-yard touchdown catch. The speedy wideout has now scored a touchdown on his last three touches after sealing the win over the Redskins with a 42-yard touchdown grab. Nelson, tight end Darren Fells and right tackle Ulrick John broke down the end-around score in this week's Cardinals Film Room.
The situation: The Cardinals had a first-and-10 from their 44-yard line with 8:10 remaining in the first quarter, trailing 7-0.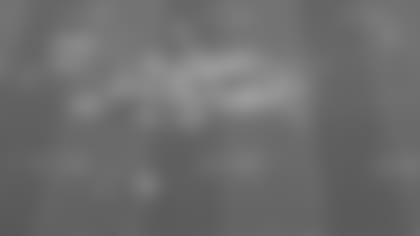 Nelson's path will be affected by the actions of one player: "At this point, I'm just getting ready for the handoff and waiting to see how it's going to develop. I'm pretty much hoping the end (Terrence Fede) doesn't come up field and make the play."
John needs to sell an early block: "I'm more or less just stepping down to fake the double-team on (Ndamukong) Suh, and once he comes up the field, I come up behind him and just look around for the first guy I see unblocked and kick him out."
Fells' blocking assignment is fluid: "It all depends on what that D-end (Fede) does. If he crashes down, I come around him and look for work. If he comes upfield, then I have to take him."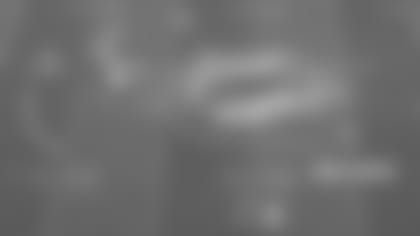 Fede crashes down, which gives Nelson room to run: "I see it setting up pretty good. Especially seeing Darren coming out and the other blockers. At that time, I was expecting those guys to come up with great blocks, and they did."
Fells identifies his block: "Originally I'm supposed to look out and check the flat guy. Once I saw the linebacker (Spencer Paysinger) come out, I knew I had to adjust and take him right there."
John sprints downfield: "We've got somebody coming up for (Paysinger). I see (Isa Abdul-Quddus) free. I see his body language to see how he's playing the play and basically go from there. If he's starting to work toward the sideline, I say, 'OK, I'll take him to the sideline and let J.J. cut up behind me.'"
Nelson plants his foot and explodes upfield: "I was trying to find a lane, and I saw Ulrick and Darren and Mike (Floyd), they had their guys cleared out of the way, so it was all about me making the cut and pretty much using my speed."
Fells walls off Paysinger: "I'm just trying to get my hands on him and let J.J. do the rest. I knew if I had some sort of contact on him, J.J. would read off of that and use his speed and do what he does best."
Run-blocking in space is always fun for linemen like John: "I love plays like that, where you go downfield and you've got a smaller guy like that you can try to tee off on."
Nelson hits full throttle: "I saw (Bacarri Rambo) and I also saw Mike and his guy out of bounds. I was like, 'If I get past this guy in the middle of the field, I should be able to take it to the house.' I'm glad I was able to use my speed on this play. I'd been waiting to do that, to be honest, to show that I've still got it."
Fells knows how dangerous Nelson is in space: "It was set up pretty perfectly. The minute I knew he was untouched for 10 yards, I knew nobody was catching him. Once he gets to that top speed, he's unstoppable."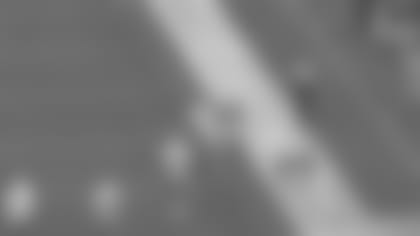 Nelson keeps his feet in-bounds: "I felt pretty good about that. I was just praying (Rambo) didn't get a hand on me, to trip me up or push me out of bounds. I just trusted my speed."
After John finishes his block, he looks up to enjoy the rest of the play: "Man, when I saw him go by me, I was like, 'That's it. He's gone. No one's catching him.' During that time I'm in the back just jumping up and screaming, throwing up the touchdown signal."