The !Cardinals had few bright moments in Sunday's 36-6 loss to the Seahawks in the regular season finale. While they were outplayed in all three phases, one player who continued his standout season was outside linebacker Dwight Freeney. The veteran pass-rusher registered his eighth sack of the season in only 11 games when he brought down Seahawks quarterback Russell Wilson. Freeney used his patented spin move to get into the backfield. Freeney and fellow outside linebackers Shaq Riddick and Markus Golden broke down why the spin is so effective in this week's edition of Cardinals Film Room.
The situation: The Seahawks had a third-and-7 from the Arizona 18 with 5:36 remaining in the third quarter, leading 33-6.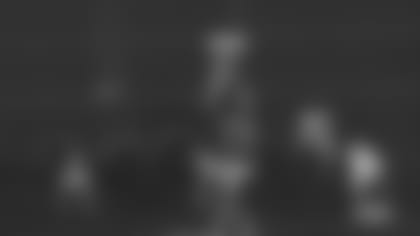 Tight end Cooper Helfet and running back Fred Jackson line up on Freeney's side, but he has an idea neither will help on him: "I kind of know based on protection sometimes. Doing study during the week, I'll know when I have an opportunity to get a 1-on-1 block. Sometimes they trick me, but the longer you've been in the league, sometimes you kind of get a feel of when they're going to double you. So then I work certain moves based on protection, based on what they're going to do."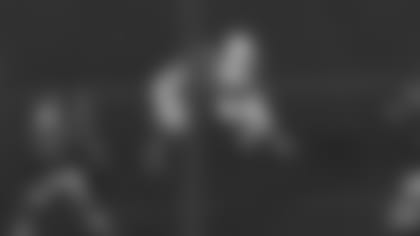 Freeney must decide whether to use the spin move on left tackle Alvin Bailey: "Sometimes it's a reaction and sometimes it's a planned thing. It just depends. There have been times where it has been planned and times it hasn't been planned. It's dependent on the guy. I don't spin against everybody. Some guys I'll do different things more often."
Riddick watches Freeney sell the speed rush: "He makes that tackle think he's really going to get the edge. He makes him believe he's getting the edge, and then he drops the spin. He doesn't do a spin standing still. His spin still goes toward the quarterback. His spin move is crazy."
Freeney has passed on his spin move wisdom to Golden, a rookie: "He tells me he just did it about a million times, and he's done it so much that it's just natural now. It's real, though. Once you work on something so long, you're going to be great at it."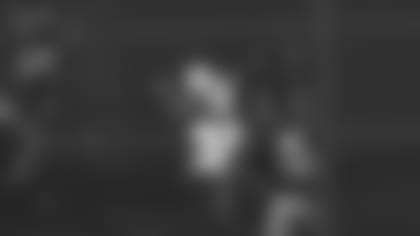 While Freeney is known for his spin move, his array of pass-rushing techniques set it up for success: "It's like you're a pitcher. As a pitcher you throw fastballs, you throw curveballs and you throw changeups. Sometimes you've got to throw them a bunch of fastball so they try to catch up to the fastball, and all of a sudden you throw a circle change. They're swinging for a fastball and it's not there."
Riddick says even a lineman who is prepared can have trouble: "It works even though people know it's coming. He's been playing 15 years, so of course he's got down pat the spin."
Golden believes Freeney's footwork is key: "A lot of people spin and they'll still be in the same place. When he spins, he's going forward toward the quarterback. That's what really is the best thing about his spin move. Everybody else spins and they turn around and be stuck right there. He spins and he's still moving forward, getting off the ball rushing."
Freeney relies on the lower half of his body: "I get my feet going. Your power comes from your legs. That's where you generate the power. That's basically what I do."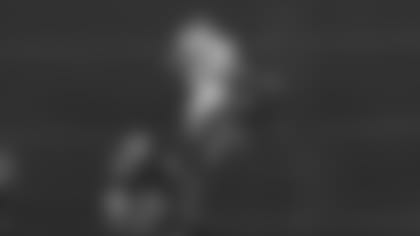 Unimpeded, Freeney must still corral the slippery Wilson: "He's one of those guys, you don't know where he's going to scramble. He can go right, he can go left. He can lean right, go left. Look right, go left. He's one of the tougher guys. It would have felt better if we won, but whenever you can get a guy down like that, it's definitely an accomplishment."
The spin move can be harder to pull off for a guy like Riddick: "I have spinned. I hit a spin move on Mike Iupati before in practice and got in front of Carson (Palmer). But that's not something I do all the time. I'm a longer guy. It's for guys of his stature, Markus Golden, people like that."
Under Freeney's tutelage, Golden is adding it to his pass-rushing repertoire as he has the build for it to be effective: "We can get lower. We've got natural leverage. Shaq's about 6-7, so he'd have to bend down and get lower. For us, we can just go at it. We can bull-rush you, we can spin. That's the great thing about being a little shorter than all those guys."
Images of the Cardinals cheerleaders during the regular season finale against Seattle