The !Cardinals had a poor offensive showing on Sunday against the Lions, and it will only get tougher with star running back David Johnson on the shelf for at least two months. The defense will need to step up, much like Justin Bethel did early against Detroit. On his first target as a full-time starting cornerback, Bethel picked off a Matthew Stafford throw and returned it 82 yards for a touchdown. Bethel and linebacker Josh Bynes explained how the play unfolded in this week's edition of Cardinals Film Room.
The situation: The Lions had a second-and-5 from the Arizona 21 with 11:29 remaining in the first quarter of a scoreless game.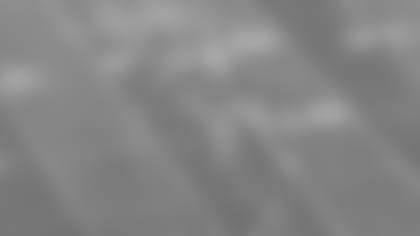 Bethel moves with Lions wide receiver Golden Tate as he motions closer to the ball: "Tate, we know when he gets inside he likes to do a lot of under routes. This is a Cover-1 but we had some inside help. He was lined up wide, and once he bumped down, I decided I'd stay down with him and play him off the line."
Bynes' job is to patrol the middle of the field, and he has a feeling Tate will be heading his way: "I saw Golden, and the way he motioned, your senses tingle."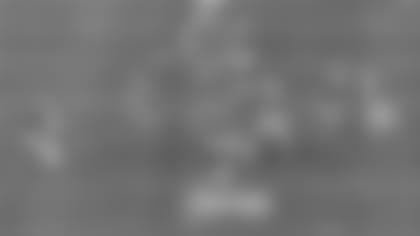 Bynes hits Tate: "He turned and I saw him crossing. I just tried to get my hands on him and knock him off as much and as hard as possible I could. I'm glad I did. It distracted him."
Bethel adjusts in coverage: "I was going to get closer to (Tate), but once I saw (Bynes) hit him, I tried to stay over the top of it."
The collision was legal because it came within five yards of the line of scrimmage. Bynes: "Especially when we're in certain coverages, you don't want to get too much depth so you can use your hands within that yardage. I tried to make sure I didn't back up much. I took a peek and then just ran at him so it would still be legal."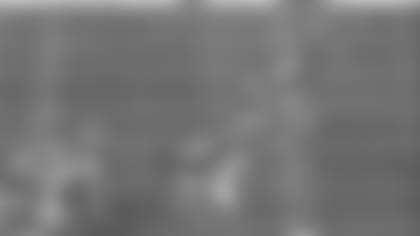 Bethel doesn't see Stafford release the ball: "I was actually looking at Tate. I saw Bynes on him. I saw (Tate) throw his hands out, and so when I was looking at his hands, I saw the ball coming, too. When I saw it was overthrown, I was over top of him, so I saw the ball coming and I just stuck my hands up there to make sure I would catch the ball. I caught it in stride, so I just caught it and kept running."
Bynes wasn't aware of the pick: "I don't know if you saw the end of the play, but I was on the ground."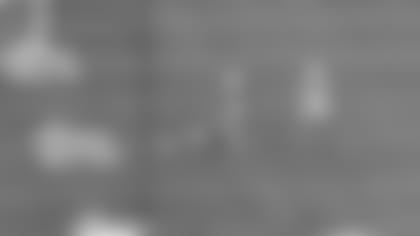 Bethel's stiff-arm of Ameer Abullah keys the return, which may have been his first stiff-arm ever: "The last time I played offense was in middle school, and I was so tiny I wasn't stiff-arming anybody. I can't remember another one. He kind of went high on me, so I kind of just stuck my hand out there. I felt him fall, so I just tried to push him to the ground, and it kept him off my legs."
Bynes says it's a defender's dream to have the ball in his hand: "We all played (offense) once. I played running back in Pop Warner football and I haven't played it since unless I have an interception. I had several picks in college, and of course that mentality comes back. You feel like a running back all over again."
Bethel has one man to beat and gets a block from linebacker Karlos Dansby: "'Los did a good job here. I was going to try to hit the sideline, but I saw Stafford coming. I figured he was going to try to push 'Los and me out of bounds. As soon as I saw him run in and get himself up to 'Los, I cut back inside. I saw the two linemen inside. I was like, 'I'm pretty sure I can out-run them.' Even though I did, Chandler (Jones) did a good job of getting those two guys and (Antoine) Bethea was right behind me. They did a great job helping me get to the end zone."
Bynes finally tracks the ball: "When I got up, the crowd isn't making a noise for the Lions, they're making it for us. Like, 'What in the world?' I'm looking from the back, like, 'Oh, he's scoring!' It was cool. I was excited. You don't get that opportunity often. I'm sure he had a good time."
Images of the interception return for a touchdown by the Cardinals CB against the Lions