Coach Bruce Arians! said cornerback Marcus Cooper would be involved defensively on Sunday against the Buccaneers, but he couldn't have envisioned this. The recent trade acquisition picked off a pass on his second defensive play and later returned an interception 60 yards for a touchdown. Cooper's big day now has him in the running to start at cornerback on Sunday against the Bills. The pick-six came on a ball that was tipped twice as Tampa Bay tried to set up a screen pass. Cooper, money linebacker Deone Bucannon and defensive tackle Josh Mauro described their roles in the play for this week's Cardinals Film Room.
The situation: The Buccaneers had a first-and-10 from the Arizona 41 with 5:15 left in the third quarter, trailing 27-7.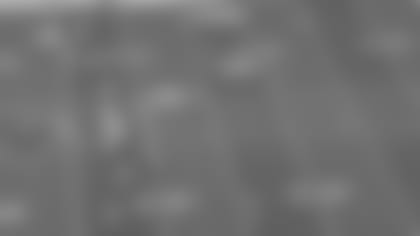 Bucannon sniffs out the play before the snap: "I'd seen this on film. (Running back Charles Sims) does one of two things. He does a screen or he just does a sit down. When he did that slant, I knew it was going to be that screen. I think Coop knew it, too, from just watching film. I reacted to it, and he definitely reacted to it, too."
Cooper had a feel for how the Buccaneers were trying to attack: "At that point in the game, they were definitely giving us the quick screen to the running backs when we showed off-coverage in an empty set. It was something we were already prepared for from being on the sideline."
Mauro wasn't as absolute: "To be completely honest with you, I knew it was empty (backfield), so I knew it was a pass. I'm just trying to get off on the rock. Initially, I'm not going to lie, I didn't think it was a screen formation."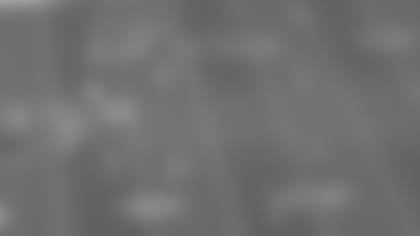 Mauro is left unblocked, and he keenly stops rushing the passer to get in the passing lane and tip the ball: "(Defensive line coach Brentson Buckner) always said, 'You've got to be honest with yourself. If you're beating people in half a second to get to the quarterback like that, it's probably a screen or a draw – something's probably up.' Their left tackle (Donovan Smith) left early. They're a really good team at doing the one-lineman screens, where only one lineman leaves and everyone else stays in so it's hard to read. But I was lined up over him, so it was a quick read for me to see that Jameis was going to throw the ball."
Bucannon makes a beeline for Sims after the snap: "I didn't backpedal at all. I knew it was going to be something short. (Sims) probably saw me, and at the same time, his blocker (No. 83 Vincent Jackson) was trying to get me."
Cooper prepares to defend the screen: "I was watching what Buc was doing. After he drove the running back, I was trying to make sure I was able to fit off him – just protect my gap, basically. Then I did see the ball tipped, so I was able to react to it."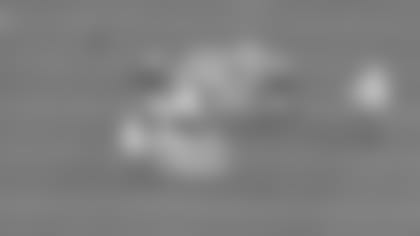 Bucannon is on top of Sims as the ball arrives because of his pre-snap recognition: "Film study is a big part of football, just studying the offense. Even though they change every week, you're just hoping it's one or two plays they bring over from the last game to this one. Fortunately enough, they brought this play from the last game plan into this one, and we were able to make a play on it."
Cooper got the glory on this play, but says it was his teammates who did the dirty work: "The tip ball in the first place, and then Buc being able to make sure he didn't catch that pass, that's where the play was made right there. I just capitalized on what Buc (and Mauro) did for me."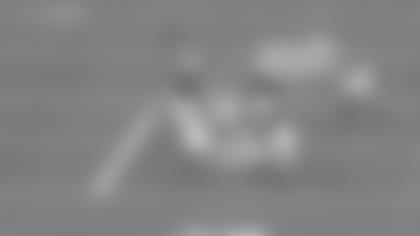 Cooper has an easy route to paydirt: "Once I got it, just with it being an empty set and no one to beat out, I knew that it was a good chance I would take it to the house."
Mauro turns to watch it unfold: "I saw the whole thing. I had the best seat in the house. (Sims) had his hands on it, he tipped it, and Marcus got it. As Marcus caught this ball, one of the guys shed a tackle and actually gave him a boost. He actually accelerated him. I knew he was going to score after about five yards."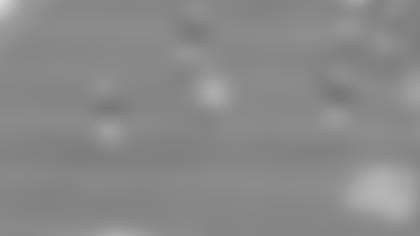 As a new guy, Cooper is just happy to pitch in: "Any time you can make a play for your team, this is what you do it for – these guys that suit up next to you."
Mauro does Stanton-esque windmills with his arms and points to the sky during the return: "I had a great time, man. Frostee (Rucker) always says, 'In the games, you get to be yourself for 60 minutes. You get to do whatever you want out there. You can be as violent and have as much fun as you want out there. And you get rewarded for it. In real life, you go to jail.' So I was having a great time. I was so happy to see Marcus make some plays and ball out for us. It was huge."
Images of the 60-yard interception return for a touchdown