The! Cardinals dropped another home game on Sunday to the Rams, but one positive was the pass rush. Rams quarterback Case Keenum was sacked twice and under duress several other times. One key sack came in the third quarter, when the Rams were driving for a potential go-ahead field goal but ended up all the way back at their own 36 when Markus Golden brought down Keenum to force a punt. Golden and linebacker Kevin Minter analyzed the play in this week's edition of Cardinals Film Room.
The situation: The Rams were facing a third-and-23 from the 50 with 5:53 remaining in the third quarter of a 10-10 game.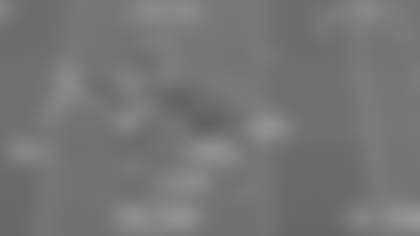 Golden pins his ears back on third and long: "Right now I'm thinking 'I'm about to hunt.' I'm hunting, man. I'm coming. I'm thinking just get off the ball."
Minter is ready for something set up short: "Most teams try the screen. They're just trying to make something out of nothing at this point."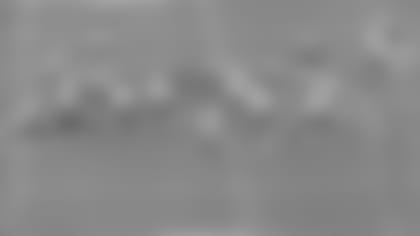 Golden uses a spin move to fly to the inside: "I told Calais (Campbell), 'I'm spinning, so come around me, and either I'll get the sack or you'll get the sack.' I worked it a lot in camp. I want to keep warming it up, keep getting it ready before I can do it (regularly). I'm glad I got a sack off of it now."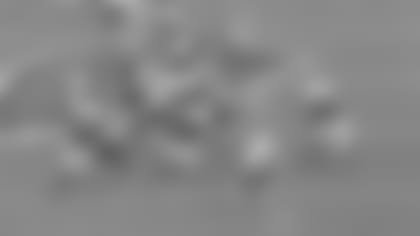 Minter latches on to Rams running back Todd Gurley and slips under an attempted block attempt by tight end Lance Kendricks: "They had (the screen) set up to an extent. I was trying to keep it away. (Kendricks) ended up missing me."
Golden and Campbell beat their blockers: "When I spinned, I knew (Rams right tackle Rob Havenstein) wasn't going to be able to catch back up after I had him beat. Right now I'm thinking, 'Oh, yeah, Calais has him because I'm flushing him out.'"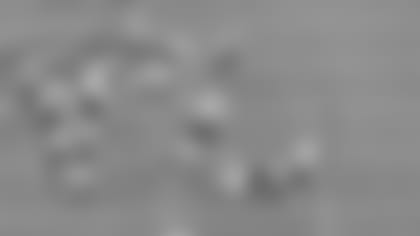 Campbell trips Keenum but can't quite bring him down. Golden: "He got held or pushed a little bit and went down to try to get him after that."
Minter tries to stick with Gurley on the broken play: "I was just running now for my dear life."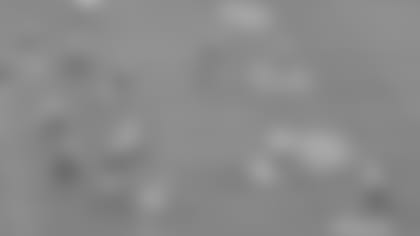 Not surprisingly, Golden never slows and finishes the job on Keenum: "Keep pursuing. I'm a whistle guy. I play to the whistle, so I already knew I'm going to keep playing, no matter what."