Patrick
Peterson has elite ball skills, but he rarely gets to show them off because teams generally avoid his side of the field. The Cardinals cornerback got an opportunity on a tipped pass Sunday against the Texans, and didn't let it slip. Peterson snagged a one-handed interception to set up a touchdown as the Cardinals took a lead into halftime, though Houston rallied for the win. It was his first interception of the season. Peterson and defensive lineman Olsen Pierre analyzed the play in this week's edition of Cardinals Film Room.
The situation: The Texans had a second-and-8 from their 28 with 2:32 remaining in the second quarter of a 7-7 game.
Pierre knows who will be blocking him:"All week they said the line was going to slide away from the back, so I knew I was going to have a 1-on-1 with the guard (Xavier Su'a-Filo). I pre-determined in my mind that I was going to work the edge on him, work the outside."
Peterson has multiple responsibilities in coverage: "It was a Cover 2 and man-to-man mixed together. I got my eyes on (wideout DeAndre Hopkins). If he comes past seven yards, it turns into man-to-man. If he goes anywhere under seven yards, it's pretty much a Cover 2 for me, knowing I've got Budda (Baker) inside. So I can pretty much play aggressive."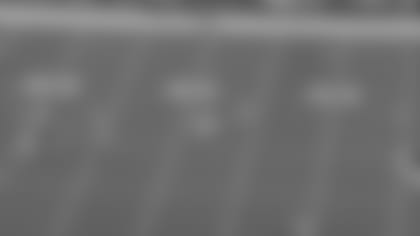 Pierre flies toward Texans quarterback Tom Savage: "I slapped (Su'a-Filo's) arm and ripped. I was trying to go for the ball right here but he threw it before I got to hit him."
Savage avoids the sack, but has to throw into coverage. Peterson: "Pressure is always key to a successful back-end. Whenever you can get the quarterback to throw off timing and to throw into tight coverages, it makes the secondary's job that much easier, and gives us opportunities to make plays on the ball."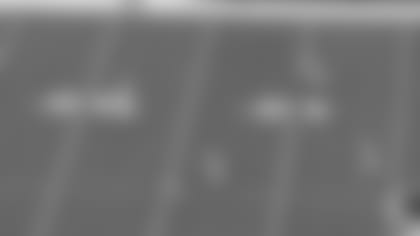 Peterson has seen the Texans run a similar pass play before: "They show a lot of this on tape, and after the first quarter, you kind of get a feel for what they want to do. We started getting these crossing routes, because they were expecting us to be in so much man-to-man. Buc (money linebacker Deone Bucannon) was in great coverage to contest the throw. The rest was tipped to me."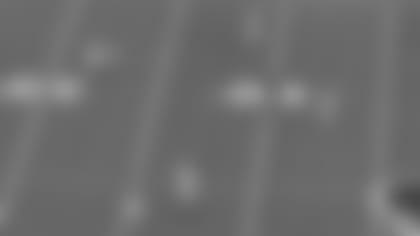 Peterson reaches up with just his right hand: "The ball popped up kind of quick, and it was actually in a perfect spiral when it popped up. I was intending for the ball to be high, but I wasn't expecting the ball to come so fast. I thought it was going to be a little tip and I could run under it. I had to make a quick adjustment, and luckily the ball was in the perfect spiral. I work very hard at catching the ball with one hand and in awkward situations. The best thing about this is my eyes really caught this ball. My hands were just in the way. My eyes caught this ball."
Pierre turns to see the pick: "I was just grabbing (Savage) down. The next thing I know, I see Pat's one hand. That's what he does. I've been watching that dude since college, man. He's just an athlete. He's one of the best."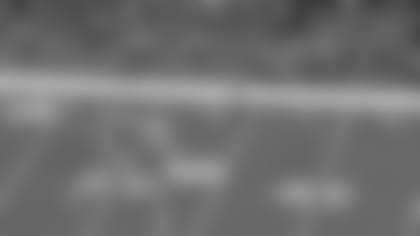 Peterson wishes he would have veered back inside on the return: "I should have scored on this play when I look back at the film. I should have cut back. If I cut back I had a perfect lane right here because Josh (Mauro) is going to knock out (offensive tackle Chris Clark), and (Chandler Jones) is going to get the quarterback. If I go right through here, it's an easy walk-in touchdown. It was a bang-bang play. When you look at it on tape, you wish you could have had it back."
Pierre tries to help: "When I threw (Savage) down, I was trying to run (to help block), but he was out of bounds by the time I got over there."
Peterson nevertheless sets up great field position for the offense, which scores two plays later: "Any time you get an opportunity to get an interception, no matter what stage of the game or season it is, it's always great to feel the pigskin."