The
angst was growing for Cardinals fans near halftime of the "Thursday Night Football" game against the 49ers. San Francisco had a seven-point lead and the ball, but defensive tackle Calais Campbell grabbed a key interception to give the offense possession just outside the red zone. It didn't take long for the Cardinals to take advantage, as quarterback Drew Stanton hit wideout Larry Fitzgerald for a 21-yard touchdown on a double move. Stanton, Fitzgerald and right tackle D.J. Humphries analyzed the play in this week's edition of Cardinals Film Room.
The situation: The Cardinals had a first-and-10 from the San Francisco 21 with 1:46 left in the second quarter, trailing 7-0.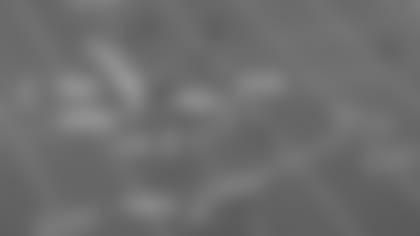 Stanton surveys the defensive formation: "At first I've got to worry about my hot (read on a blitz). I'm hot off this WILL (Nick Bellore) right here. I've got to make sure he doesn't come because I've got a free release by the back (David Johnson). First, because it's a single-high safety, if Mike (Floyd) dives down and wins inside and it's zone, I can get it in right behind his ear."
Fitzgerald knows coach Bruce Arians will give the team a shot to get in the end zone before the half: "I wouldn't say (taking a deep shot immediately) is an emphasis but he's got the most unbelievable feel for play calls that I've ever been around. He just has a knack for knowing what play to call in the right situation. It's just uncanny. He's got a great ability."
Humphries watches Bellore, who doesn't show blitz: "If he doesn't come, I'm just setting right here on the edge. Man-to-man (against linebacker Ahmad Brooks). No help."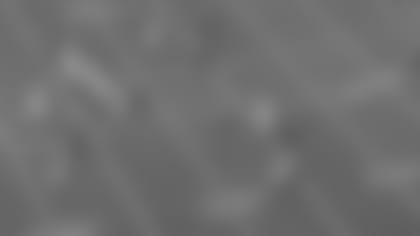 Stanton pump fakes to draw in safety Jaquiski Tartt: "As soon as I saw him carry with Mike I know my window is going to be open 1-on-1 outside with Larry. I had a chance to take Mike, but I felt that safety right there in the middle, so I know I'm 1-on-1 on the outside at that point."
Fitzgerald makes his way down field: "Drew just did a great job of waiting for me to kind of get open. We got the look that we had anticipated."
Humphries has to keep Brooks at bay to let the route unfold: "There are some plays where I know, 'Hey, this play is going to take longer.' This was one of those, just a long route. You've got to anchor in because you know you're by yourself. I had to hold it down for as long as possible."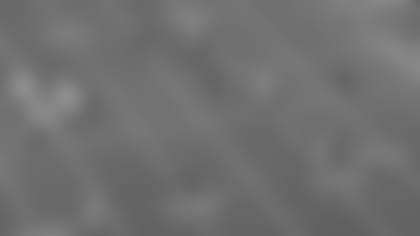 49ers cornerback Tramaine Brock bites on the post route, and Fitzgerald breaks back to the outside: "It was a post-corner route and I did a good job of getting a little separation at the top and Drew put it right on the money for me. He was pinpoint accurate with that throw."
Humphries and the other blockers keep the pass rush away: "That's a nice job by all of us making a good umbrella pocket. That's a big deal. When that pocket's collapsing, you don't think it's a big deal not being able to set his feet and throw the ball like he wants to, but it is. For (quarterbacks) to deliver it the way they want to, that's a big part of their mechanics."
Stanton prepares to deliver the ball: "It's a nice feeling to know you can do that step up and have a lot of time. Especially with where I was trying to go with that ball, to have that clean of a pocket and that much time with Larry on a double move is nice."
Arians and Stanton were waiting for the right situation to call the play: "We talked about getting this one, especially in the red zone. We liked this all week, and that's what I kind of told (Arians). Whatever he's feeling, he calls, because I feel good with the whole game plan. He went right to this and Larry did what he did and we scored a touchdown."
Humphries said the score helped turn the game: "That guy right there (Fitzgerald) brings all the juice every time, regardless. When I see him going, it gets me going. It makes me put in more and more and more and more. It was a big momentum swing."
The Cardinals scored 33 points in the final 32 minutes after a beginning with a long lull. Stanton: "That was the shot in the arm we needed. Obviously we have a good defense, and we talk about it a lot – you play the first half and see what you need to do for the second half. As a quarterback, especially as somebody in my position as a backup, you don't want to go out there and force the ball early, throw interceptions. You don't win the game in the first half, but you can sure as heck put yourself behind the 8-ball."