It !wasn't the smoothest affair, but the Cardinals escaped Levi's Stadium with a 19-13 victory over the 49ers on Sunday. Carson Palmer put the team ahead with an 8-yard scramble touchdown with 2:28 remaining, which then put the onus on the defense to close out the win. The 49ers moved the ball into Cardinals territory before the defense forced a turnover on downs. The big blow was a sack by safety Tony Jefferson on a blitz that may have looked familiar to the 49ers. It was his second career sack and both have come on the same play-call against San Francisco. Jefferson, linebacker Kevin Minter and safety Rashad Johnson broke down the crucial play in this week's Cardinals Film Room.
The situation: The 49ers had a third-and-10 from the Arizona 30 with 1:27 remaining in the fourth quarter, trailing 19-13.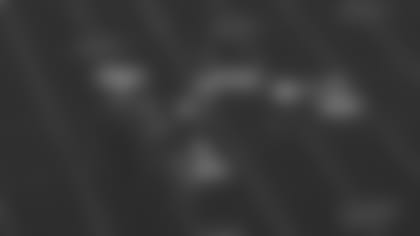 Jefferson lines up over tight end Vance McDonald and sells the coverage: "It was just a good changeup. I'd been playing man on the tight end for pretty much the entire game. We give them this look, so they don't count me in the protection."
Johnson goes from safety help to man coverage on McDonald when Jefferson leaves: "I think it was a great play-call in that moment, because we'd been playing a lot of man. He's been guarding that tight end and I've been in the middle of the field. So it was a zero blitz. We decided to go all out.  If you look at the picture, he's waiting on the ball. It just looks like man-to-man. As the ball gets snapped, we hit it on the go. I roll and take his guy and he does a great job coming through."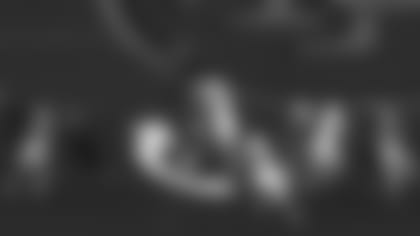 Minter blitzes and is picked up by 49ers running back Shaun Draughn, which he knew would happen: "To be honest, I'm almost like a tackling dummy. I go in there and kind of penetrate through the 'A' gap. Me and Buc (Deone Bucannon) both penetrate through the 'A' gap. It's to get (Jefferson) free. That's pretty much the goal. If we get free, we get free, but it's really for him."
Jefferson has to dissect his blitzing lane: "I'm just reading off (Minter), wherever the back takes him. I'm just reading off Kevin. Sometimes the back will take him this way (left), and I'm (going right). If it's this way I'm (going left)."
Johnson has to pick up McDonald from his deep free safety position, but doesn't come screaming up in coverage: "For me it's situational football. It's third-and-10, and I know they've got to get a touchdown to win the game, so I'm playing for the (first-down) sticks. I'm going to sit right at 12 yards and make him run something underneath. If he runs it, just tackle him and play the fourth down play. That's kind of how I was playing it. Here I'm sitting on the 20, and in the first picture I was kind of in the same position as well.  I really didn't move too much, a few yards."
Gabbert looks McDonald's way, but since he doesn't run a hot route, Johnson is right on top of him: "When (offenses) see guys blitz, they turn it into a quick curl or a slant. Something really quick. For them not to do that, it makes me think that they didn't see it, or they didn't get to that progression with (former backup) Blaine Gabbert being their quarterback right now."
Minter knows the blitzers can't rely on the secondary too long when they're all in one-on-one coverage: "We've got to get home. We don't want to leave them out there to dry."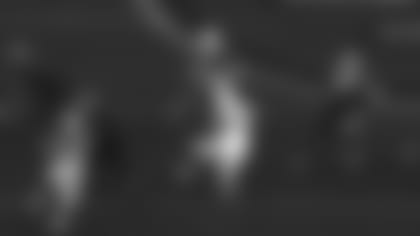 Jefferson streaks in unblocked and is prepared for Gabbert to scramble: "I already know he's going to start moving, so I plant my foot when he planted his foot."
The Cardinals have become famous for this all-out blitzing with late leads.  Johnson: "This is what we've had to do for the past couple years. It's who we've become. We've gotten really good at it. In a tight situation in any game, that's pretty much what we're going to go to.  It's on our shoulders, and we flourish in it and enjoy that type of pressure."
Minter recognizes the parallels between this play and one against the 49ers last season: "This is actually the same sack he had last year against (Colin) Kaepernick."
Jefferson said the only difference was the pass coverage: "Same play. Hey man, they call it, I'm there."
The top images from the Cardinals' 19-13 win over the 49ers on Sunday