The
Cardinals' offense missed some opportunities Thursday, which contributed to a 22-16 loss to the Seahawks. One play that did connect perfectly was a screen pass to tight end Jermaine Gresham, which he took for a 14-yard touchdown. It ended up being quarterback Drew Stanton's lone touchdown pass of the contest and tied the game at 7 early in the second quarter. Gresham, center A.Q. Shipley, left tackle John Wetzel and coach Bruce Arians discussed the play in this week's edition of Cardinals Film Room.
The situation: The Cardinals had a second-and-6 on the Seattle 14 with 15 minutes remaining in the second quarter, trailing 7-0.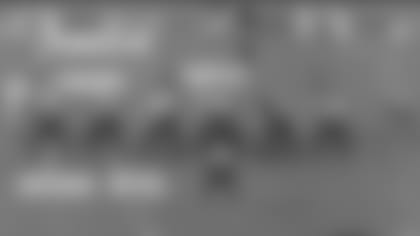 Arians doesn't call many screens, but knows a certain defensive end will be vacating his area quickly: "Well, I knew that Dwight (Freeney) isn't going to do anything but rush the passer. So, as soon as I saw him in there, I said, 'We're going to throw the screen on him.'"
Gresham fakes the pass-block initially: "My mindset is to get the defensive end to think it's a pass and bait him to run up field for the sack. So I've got to play heavier inside so hopefully he can get inside, and he did. He rushed up field."
Shipley figures out the key defender that needs to be blocked: "The big thing is just trying to recognize man coverage. (Seahawks safety) Kam (Chancellor) was just hanging out here, so we had to speed it up a little bit."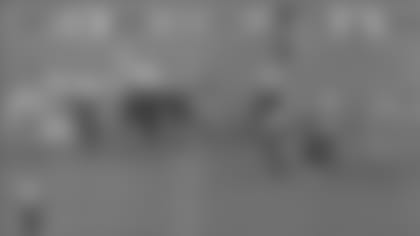 Shipley prepares to jut left: "Me and Wetz went flat to alley. I'm trying to push Wetz because I see (Chancellor). Wetz gets flat and takes him off, and I get in the alley."
Wetzel eyes Chancellor: "I could tell he was in the area with coverage. He was getting close. He kind of was watching Jermaine. Jermaine set him up for me to come from the side and open it up."
Gresham waits for the pass: "I knew there was going to be somebody out there, but I had to be patient and wait for my blockers. I know my blockers were coming from inside out, so all I had to do was wait for them to come. I knew they were coming."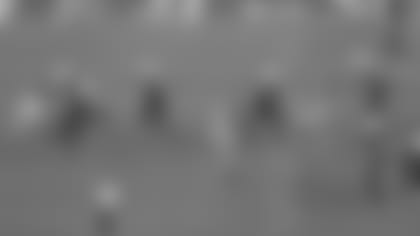 Wetzel's direct route to Chancellor did the trick: "I just wanted to get as flat as I could to get a piece of him. I just got enough for Gresh. I kicked him out, and A.Q. was up in the middle to take whoever was over there."
Arians knows how critical Wetzel's block was to the play's success: "John Wetzel did a great job. They were in man coverage, and John Wetzel did a great job of picking off Kam Chancellor."
Gresham loves how the screen is setting up: "That's cool. That's a big shout out to big Wetzel and to Shipley. They're getting out there and making a play for me. They basically ran the ball in for me."
Shipley leads the way: "It was wide open. I knew as long as I got one block, Jermaine just had to make someone miss."
Gresham sticks tight to Shipley: "I'm just trying to get as much as I can right now. I'm following A.Q., and whatever he does, just follow his block."
Wetzel knows Gresham has a chance to get in the end zone: "It was a great play-call because all you see is a bunch of green right there."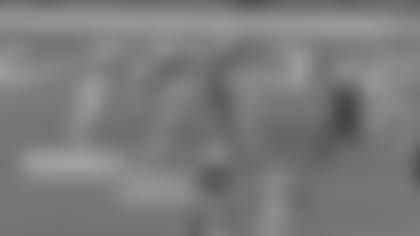 Gresham prepares for a collision that doesn't come: "I knew I'd have my momentum going forward. I was just trying to hug A.Q. as much as possible. And (safety Bradley McDougald) overshot it."
Wetzel watches the end of the play: "I blocked (Chancellor) and fell down. Once I turned, I was like, 'Alright, I gave him something. Let's see what he can get.' And he got all of it."