WHITE
SULPHUR SPRINGS, W. Va. – After a slow start, the Cardinals slammed on the gas pedal and never let up in Sunday's 42-17 thrashing of the Lions. The game was still in doubt midway through the second quarter when a punt by Detroit's Sam Martin pinned the Cardinals at their 1-yard line. After a run for no gain, the offense was still on the shadow of its goal-line when coach Bruce Arians called a deep pass. It was risky, but resulted in a 49-yard completion to wide receiver John Brown. Three plays later, the Cardinals scored for a 21-7 lead. Brown, Arians, quarterback Carson Palmer and Lions coach Jim Caldwell discussed the play in this week's Cardinals Film Room.
The situation: The Cardinals had a second-and-10 from their 1, leading 14-7 with 5:05 remaining in the second quarter.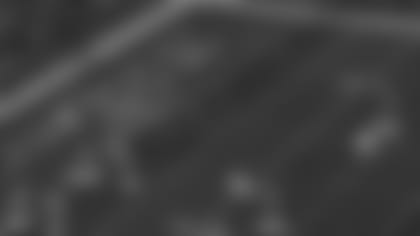 Palmer surveys the field before the snap, trying to find the weakness in the coverage: "Well, I'm just looking for a safety in a bad position. I think (safety Glover Quin) cheated (to the middle) a little bit more and (safety James Ihedigbo) came down. (Ihedigbo) was in a position to come down and cover Larry (because cornerback Quandre Diggs was blitzing out of the slot), and I knew (cornerback Darius Slay) was one-on-one (against Brown). Whoever has a one-on-one is going to get the ball."
Arians knows he will see an aggressive defense: "Anytime you're coming off of your goal line, obviously you want to get a first down and we felt we'd get single coverage. Thought they would be overplaying the run a little bit and trust our guys, trust the quarterback, trust the offensive line to protect us and get it down the field."
Brown likes the sound of the play call: "We were in the huddle talking about, 'Let's get out of this situation.' Coach called a great play and we executed it well. I was down with it. I was excited. Coming out of the huddle, Darius was like, 'Alright, Smoke. Let's go.' So I kind of had a feeling it was coming to me."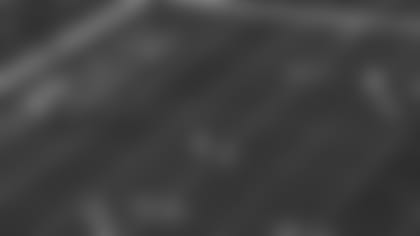 Palmer sees the Lions blitz aggressively: "It was a linebacker pressure. It's one of those situations where you're in your own end zone and you know the ball's got to come out. You don't have a chance to get to your second read. I have so much faith in the guys in front of me. This was a tough pickup for us. They're pinning their ears back and trying to get a safety out of it. We just did such a good job up front of giving me a great pocket to step into and deliver the ball to John."
Brown thought there would be safety help on him originally: "It was Cover 2 and I was thinking he was going to stay over the top. I was thinking it was Larry (Fitzgerald's) ball. As soon as Carson snapped the ball, (Ihedigbo) ran down. And when he ran down, I automatically knew it was coming to me because the other safety was over there covering Mike (Floyd). You turn around and look early because the pressure is coming quick. You get open as fast as you can. I killed him with a quick speed release. He was just sitting there hesitating, and I ran right past him."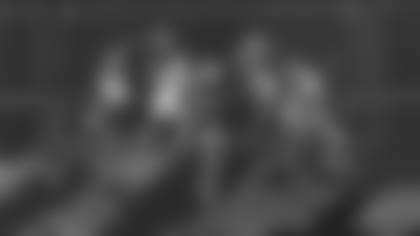 Palmer has plenty of room to maneuver even though it's a slower-developing play: "It's a long, big five-step drop. You can see Lyle (Sendlein) is doing a great job coming back on the Mike (linebacker DeAndre Levy) and (tight end Darren Fells) ran (Quin) around the edge. Look at that pocket. It's great. That's like a five-yard radius pocket in your own end zone, with a seven-man pressure. You don't see that by many teams in the league but you see that by us. It's great to see."
Brown knows the play wasn't going to end up successfully without the protection: "It doesn't work at all if the offensive linemen don't do what they have to do, and if Chris (Johnson) doesn't pick up that block. Those guys, they did a great job, and I knew they were going to hold up because we didn't want to give them a safety."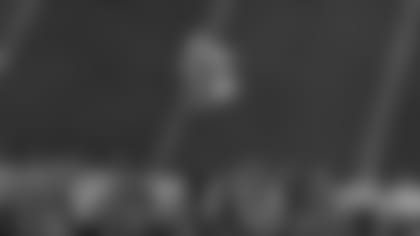 Palmer has respect for Slay but trusts Brown's ability to create separation: "He's so fast. And (Slay) is fast. I didn't want to throw it at '23' because he's fast himself. But I think Smokey is the fastest player in the league."
Brown hauls it in: "I felt like I had a pretty good step on him. He was kind of away and he swatted for the ball. Carson made a great throw. That's some of the things we had to work on. I was underthrown a couple of times (earlier this season), so I guess he took the right steps and made the right throw."
Lions coach Jim Caldwell knows the field position just got flipped: "You look at that and you think, 'Hey, we should be able to get some points out of this.' Make them punt out of the well and at least get a chance to get back and get three or get seven."
Arians thought Brown might slip from Slay's grasp: "I was hoping it was a 98-yard touchdown pass. Smokey couldn't pull through. At least we had a catch and not a pass interference. (Nice) for him to finally get one."
Brown almost shook free as he dragged Slay: "I was trying to break out of there. I was just a little bit shy of it."
The Cardinals capped the drive with a 2-yard touchdown run by David Johnson, moving the ball 99 yards in five plays. Palmer: "I think the next play was Chris' big (40-yard) run. It's just a demoralizing drive for a defense. To finally get us pinned back and give us a long field. To change ends of the field in three or four plays is really demoralizing for a defense. I think that was a big tide-turner in the game."
Images from the Cardinals' Week 5 game in Detroit