The Cardinals fell behind by 24 points and eventually lost, 30-20, to the Panthers on Sunday, but a late rally did keep things interesting. One of the key drives came in the third quarter, when a 17-yard touchdown pass from Carson Palmer to John Brown cut the deficit to two possessions. Brown missed the previous game due to sore hamstrings related to the sickle cell trait, but made his way back on the field Sunday and had four catches for 49 yards, including this big play. Brown, Palmer and safety D.J. Swearinger broke down the score in this week's Cardinals Film Room.
The situation: The Cardinals had a third-and-6 from the Carolina 17 with 1:51 left in the third quarter, trailing 30-7.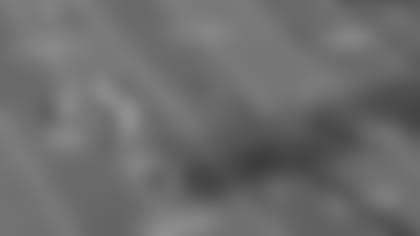 Brown notices Panthers safeties Kurt Coleman and Tre Boston sitting back in coverage: "The way we practice it, if you see Cover 2 you break in. I've got the choice to break in or break out. So when I saw the formation, I was thinking, 'Break in.'"
Palmer wasn't totally sure Brown would see it that way before the snap: "I was hoping. It all depends on a number of post-snap reads for him. He read it really well."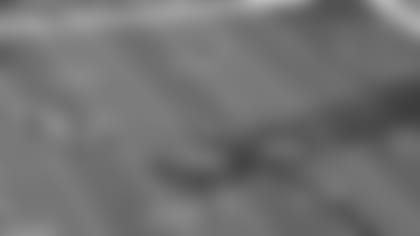 Palmer watches four Panthers converge on Larry Fitzgerald near the first-down marker: "They're a team that likes to cover the sticks on third down, and we're never really a team to throw it to the sticks. We're always throwing past them, or every once in a while we'll throw at them. It's tough to play us in third-down situations because we're not always throwing to the yardsticks."
Panthers linebacker Luke Kuechly shoots forward, which leaves a hole for Brown: "It helped me a lot. The same way we practiced it, the same way it pulled up in the game. Once Fitz got in that area, I knew Kuechly would pull up and it would open me up."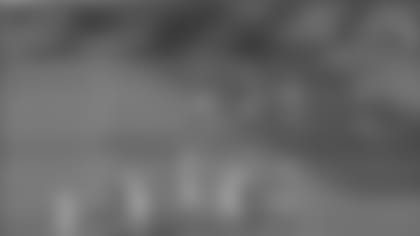 Brown slows down his route: "When I looked, me and Carson made an eye connection. Carson tells us, when something's big like that, dart into the hole. Don't run over there (toward Coleman) to get blown up."
Swearinger is a heavy hitter who has seen wideouts use alligator arms in that situation: "Especially when they see a guy that they know will hit you. They watch the film, see hits on film. That's my goal, to have those guys focused on me and not focused on their job, for sure."
Palmer has worked hard with Brown to develop this chemistry: "It's just timing and rhythm. I've thrown him a thousand of that exact route. It's something you get over time and you get comfortable with it. It's not something you just go out and do once and hope it works right."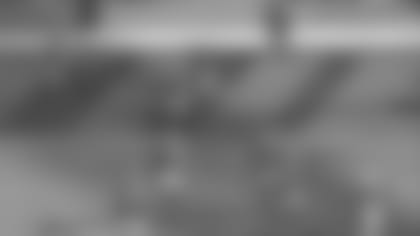 Brown snatches the ball and then braces for a blow from Boston: "I knew I was going to get hit. I saw him coming. I was just prepared for it."
He holds on for the touchdown. Palmer: "It's unbelievable, just to tuck the ball away and to stop that guy from knocking the ball out with collision. Getting in the end zone on third down, absorbing that hit and holding on to the ball was spectacular."
Swearinger is impressed: "It takes a lot of guts. Any player going across the middle, let alone a wide receiver, knowing they are about to get hit, it takes courage, it takes heart, and I tip my hat to any wide receiver who does that."