The
Cardinals didn't come up with enough big plays in Sunday's 24-22 loss to the Rams. They moved the ball well offensively but bogged down in the red zone, and failed to force a turnover on defense. An early bright spot was the combined sack by linebacker Markus Golden and defensive end Calais Campbell. The pressure came on a stunt with a four-man rush, and Campbell said getting after opposing quarterbacks consistently would be a big step forward as the season moves along. Golden, Campbell and linebacker Kevin Minter analyzed the sack in this week's edition of Cardinals Film Room.
The situation: The Rams had a third-and-2 from their 31, leading 7-0 with 9:17 left in the first quarter.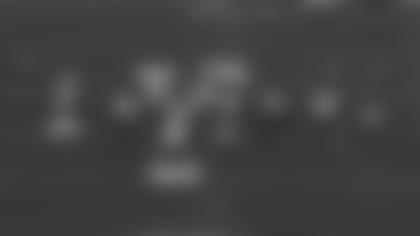 The Cardinals put seven defenders at the line, which Campbell said was designed to confuse the offense: "That was the goal. This was a fake blitz, a show of blitz but we're not really coming. It was just to kind of mess with the quarterback's head. We have a blitz from the exact same formation. We just didn't call it there."
Golden's path was going to bring him inside, so he looked at Rams running back Benny Cunningham: "I saw the running back wasn't too far out, so he wasn't swinging out and he wasn't going to really try to chip block me. I could tell he was watching Kevin. He was thinking Kevin was going to blitz. Once I saw that, I was just focusing on the ball."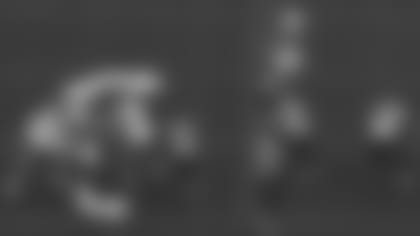 Golden fakes the outside rush and then swoops under Campbell: "I knew that if I got upfield, it was going to make him think that I'm coming upfield, and Calais was going to surprise him coming under. That confused them a lot."
Minter drops into zone coverage: "They didn't really know who to block, especially when we (dropped) out of there. It opened up for the guys on the outside."
Campbell runs into Rams left tackle Greg Robinson: "The way this works is we're trying to get two-on-one. I pick (Robinson) out of it, and then we have us two on (guard Jamon Brown) and he has to make a choice. Whoever he goes for, the other one should be free."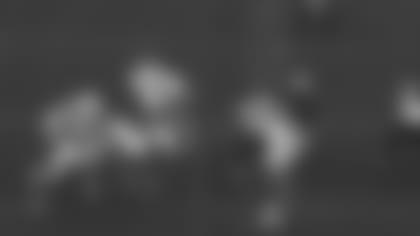 Cunningham releases without chipping Golden: "I wasn't really worried about him, but if he was going to try to block me I would have hit him. But I could tell once the quarterback looked this way, that was the guy he was trying to throw it to. So I had to hurry up and get up on him."
Campbell has two linemen against him but still splits them: "I was in the zone this game. I knew that (Brown) was a rookie and (Robinson) was a second-year player that I had played against before and I had success last year. So I knew that they were going to be a little nervous about me. I tried to go out there and show them they should be."
Campbell sees Golden get free: "Easy money for the young buck to come in."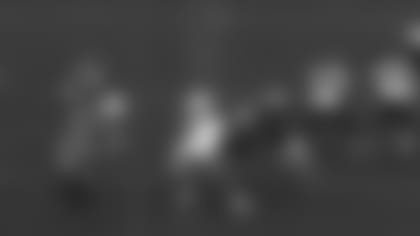 Golden wraps up Foles: "It felt great. Of course, I expect myself to do big things. I'm stacking them. I'm doing big things and getting more confident. That's good for me to be able to make that play."
Campbell comes in, finishes the job and gets credited with a half sack: "Nick Foles can make you miss, so I wanted to make sure we got him. I jumped in and told (Golden) I was going to get half of that (sack). He left him up too long. If you're going to run through him you've got to run through him and put him on his back. If you don't get him down quick, everybody else is coming, because we swarm tackle.  If he was going to the ground, sure (a full sack for Golden would have been warranted), but he left him up. I finished the job, so that's half of a sack."
Minter had a good view after dropping back: "They did their thing. It was a pretty basic rush and a pretty basic defense, so for them to get back there, it was an accomplishment."
Images of the Cardinals cheerleaders during the Week 4 home game against the Rams