Wide receiver Ted Ginn returns a punt for the go-ahead touchdown against the Giants



The Cardinals trailed by one point on Sunday afternoon when wide receiver Ted Ginn returned a fourth-quarter punt 71 yards for a touchdown. It was the final lead change of the game as the Cardinals went on to beat the Giants, 25-14. Cardinals Film Room continues its weekly series by breaking down the sequence with three players.
The situation: The Giants faced a 4th-and-6 from their 26-yard line and punted, leading 14-13 with 10:28 remaining in the game.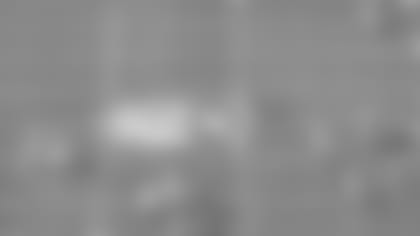 Ginn hadn't broken loose yet with the Cardinals, but tight end Rob Housler remained confident as the punt return set up: "Any time '19' has the ball, he's going to make a few guys miss. You just want to be in the position between your guy and the ball. You may not win for 90 percent of the time, but that 10 percent, in the end, is what's important."
Ginn put the wheels in motion by slipping the tackle of cornerback Zack Bowman right after the catch: "The gunners are taught to go to the opposite side shoulder when they're coming down covering. He's coming on my left, so I usually step to my left. If you step to your right, it's an easy tackle for him."
Housler was not watching the play unfold as he focused on blocking tight end Daniel Fells: "With a guy like (Ginn), you never know what he sees. The most important thing is, wherever you're at, stay there, so he can count on you being there. You've just got to trust that he's there for a reason and he's going to be able to see it."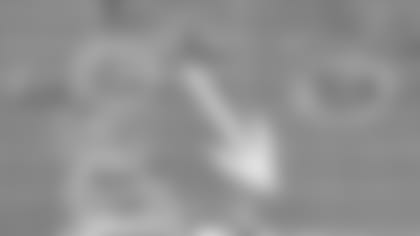 Ginn avoided a second tackle attempt by long snapper Zak DeOssie and saw the hole developing: "I knew that was the center. I wasn't worried about him. Just looking at the play, everybody was really maintaining their guys."
Running back Robert Hughes (No. 39), wide receiver Jaron Brown (bottom left) and Housler (No. 84) help form the lane with key blocks. Housler: "I didn't know what was to my right, but I knew I had I had to put color between my guy and Teddy."
Linebacker Kenny Demens (No. 54) was behind linebacker Jacquian Williams but didn't give up: "I'm in chase mode right now. (Special teams coach) Amos (Jones) always preaches, 'Finish it, finish it, finish it.' "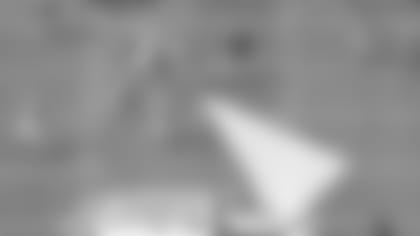 Demens catches up to Williams and helps with a block: "At this point, I didn't know what was going on. I was just happy I got back on my man. I turned around and I heard the crowd get loud."
Ginn slips through a crack as the potential for a touchdown materializes: "Once I hit it, the only person I could see was the kicker. I didn't really see these two guys (to the right and left). The only person I had my eyes on was (punter Steve Weatherford)."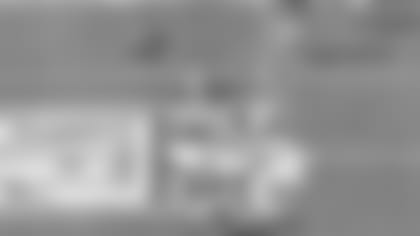 With only Weatherford between him and the end zone, Ginn cuts left: "I gave him a juke move and I was off to the races. The rest was history. It was a great moment."
Housler turned around to watch it unfold: "When you see a guy with only one guy to beat, it's pretty certain. We started celebrating pretty early."
Demens knew the go-ahead score would loom large: "We have a great weapon in Ted Ginn back there, and it was only a matter of time. To have it in this game, and how it happened at that moment when we needed it, it was big."