Safety Tony Jefferson sacks 49ers quarterback Colin Kaepernick at a crucial time on Sunday
Colin Kaepernick was elusive almost all day Sunday, but when the Cardinals needed a sack, safety Tony Jefferson delivered. His fourth quarter takedown of the 49ers quarterback led to a punt two plays later, and the Cardinals iced the 23-14 win with a field goal on their next possession. Three players broke down the sequence in this week's installment of Cardinals Film Room.
The situation: The 49ers faced a 2nd-and-10 from their 19 with 4:57 remaining, trailing 20-14.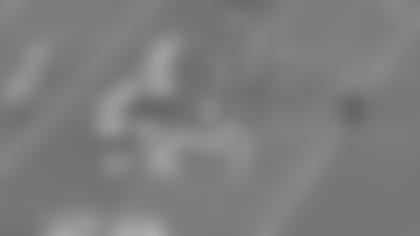 Jefferson disguises his intentions: "I want the quarterback to think I'm manned up on the tight end, since I'd been manned up on him most of the game. (Kaepernick) is going to check the call first, so I'm waiting. I don't want to move. I want to show that I'm still playing man."
Linebacker Sam Acho is also coy, feigning blitz before dropping into coverage: "A lot of times, offenses will look at your stances, so you never want to make it obvious when you're blitzing. I try to use the same stance in everything I do. There were some plays when I was the dropper and some plays when I was the rusher. I think that helped. "
Cornerback Jerraud Powers prepares for the likelihood of a quick pass: "If everybody did their job and the blitz worked, we knew he'd have to get the ball out quick, so you kind of have an idea they can only do one or two things."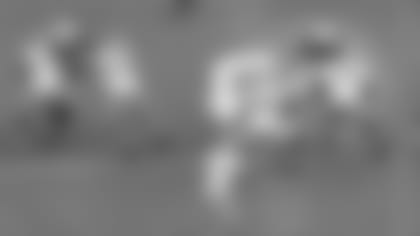 Jefferson makes his move once the ball is snapped: "They didn't know I was coming, and I knew that, so I tried to hide behind (safety Deone) Bucannon. I hid behind him because I knew that was the first thing (running back Carlos Hyde, No. 28) was going to do, come to the first person he sees. They thought I was going to be covering the tight end. I think once (Kaepernick) saw that, he was like, 'Whoa, whoa, whoa, what's going on?'"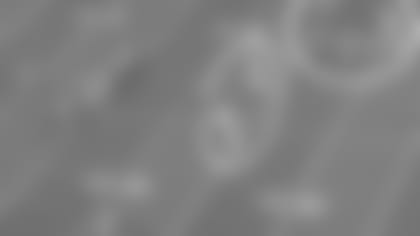 Jefferson blows past 49ers guard Alex Boone and gets a free lane toward Kaepernick: "(Boone) whiffed. I was watching him the whole way because I knew that was the only guy that could block me. I made a little step move when I got through there."
Acho and outside linebacker Thomas Keiser cover the middle of the field: "It was kind of a fire zone responsibility, kind of a man/zone. If the guy is in your zone, he's yours, until you pass him off to somebody else."
Kaepernick can't throw to his left because Powers and cornerback Justin Bethel do a nice job covering the wideouts. Powers: "I'm focusing on the receiver, but I know that Kaep has to get the ball out now. That's why he's looking right away to get rid of the ball, because somebody's going to come free up front."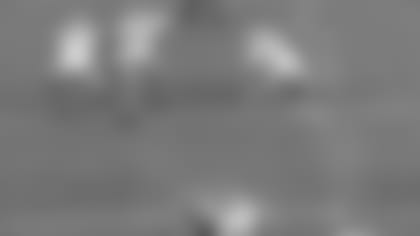 Jefferson flies up the middle and sacks Kaepernick: "He wasn't looking, so I knew I could get a good hit on him. I wrapped his legs up because he didn't see me. You can tell (Boone, No. 75) knew he messed up. It was an excellent call. (Defensive coordinator Todd Bowles) called it once before. It was the same exact thing and I got in free. I just missed the tackle (the previous time)."
Acho on the play-call by Bowles: "It was just another element of the way he does things. Safeties. Corners. Inside 'backers. Outside 'backers. He'll bring anybody and everybody."
Powers on the end result: "It was kind of a mismatch. We knew Tony was going to be quicker than the O-lineman. He made a heck of a play to make a guy miss. It was a big play in the game."