Like millions of others, Roy Green has enjoyed re-living Michael Jordan's greatness in the acclaimed ESPN documentary, 'The Last Dance.'
Unlike nearly everyone else, the former Cardinals All-Pro wide receiver had a front-row seat for some of the journey.
Green, 62, and Jordan, 57, have been friends for more than 35 years, golfing, vacationing, and "talking crap to each other" since their introduction in 1984.
Green, who is now a radio analyst for the Cardinals, reflected on his friendship with the Bulls legend in a recent interview with AZCardinals.com.
When did you and Jordan meet?
I met him in '84, the year he got drafted. His first endorsement was Coca-Cola, so his agent, David Falk, and a group came to St. Louis under The (Gateway) Arch and they had a big exhibition with some of the draft people. They decided, with what I was doing in St. Louis that year (Note: Green led the NFL with 1,555 receiving yards in 1984) they said, 'Hey, we're going to add Roy Green in there.' So we had a three-on-three game under the Arch.
It was MJ, (Patrick) Ewing, James Worthy, Dominique Wilkins, Johnny Dawkins and myself. That was the first time I met MJ, but it told me all I needed to know about him and what he's about. We talked before and everyone said, 'We're going to have a little fun. Just a little 3-on-3.' And all of a sudden MJ says, 'OK, here's the game.' He said, 'It's going to be me, Worthy and Green.' And I'm like, 'There must be a reason for this. James Worthy at the time, his knee was a little hurt, and he wasn't going to do a whole lot. And me? Are we trying to get killed?'
But within a few moments, you knew. He had this thing that every time he stepped on the court, he wanted them to know, 'I am the best.' He and Dominique almost turned into 1-on-1. They were going at it so hard it was almost unbelievable. And of course, MJ – our team – we won it. I was like, 'Wow. This cat.' We talked a lot afterwards. Stayed in the room and had our Coca-Colas, and we stayed in touch and said we'd hang together again.
Why did your personalities click?
I talk a lot of crap, and MJ talks a lot of crap. There have been moments where he'd try to test me, and I can get at it really quick. I've told him before, 'You know what, man? I'm glad I wasn't a basketball player, because if I'd have been your teammate, I'd have gotten released, because I would have whooped the a-- of the best player.'
A lot of people would love to be in your shoes. What's it like being friends with Jordan?
Are you kidding me? I'm from Magnolia, Arkansas, OK? I was playing football at that particular time, and yeah, I was a good player. I did a lot of amazing things. Everything I did was first class. That's what I thought, until I met MJ.
I'd been to Vegas about eight or nine times before I first met him. But the first time he took me there – of course he took his own private jet – I was like, 'This is not the Vegas I came to.' You get there and the limo picks you up off the plane. They drive right up there (on the tarmac). They take you to, wait a minute, is this the same hotel? There are places that we didn't even know were in this hotel.
You go in and there are butlers 24 hours a day. I'm like, 'Where's the menu?' There's no menu. You just say what you want and they get it.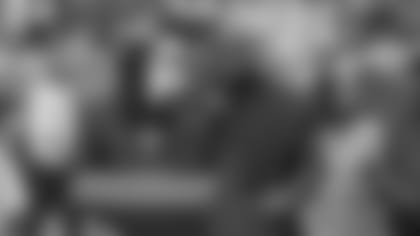 What was Jordan's level of fame like?
When I'd go to Chicago and visit, he really couldn't go out. I'm like, 'Yeah, OK, I get it. He's the best player in Chicago.' But then it became no matter where we go – whatever city, whatever country – everybody wanted him. It was the most amazing thing I've ever seen in my life.
We went to play golf one time in '98. There were 13 of us, and he took us to Scotland and Ireland. He flew us down there, and on the second day, it was during the week so he said, 'Let's go out and grab a beer. Just talk and hang out.' He said, 'Let's go to this place right here.' One of the guys that was showing us where to go said, 'Nobody's there. There won't be anybody there.' Jordan didn't say a word, but Quinn Buckner said, 'Roy, you've got to understand.'
And I didn't understand, but when we get there, there are probably 20 people in the place. An hour-and-a-half later, they are holding people out. Everybody in that place – I think we were in Dublin – was calling whomever. There were so many people that they had to cut it off. It's unbelievable. I'm like, 'How the heck do all these people know he's here this quickly?' That let me understand that there's something about MJ. People just want to touch him, see him, meet him.
Was that hard on him at times?
The thing about him, I think, was his whole energy and happiness was just sapped because he could never do anything. He couldn't go to a movie. He couldn't go to dinner unless it was somewhere in the back where nobody could see you. The only time he didn't have to do anything was to have a phone off and be in a hotel with nobody there. That just wears you down. Maybe Tiger (Woods) is at that level. Maybe when (Larry Fitzgerald) is here in Arizona it's similar, but this is the entire world.
I felt so sorry for him. He had no off time. He'd say, even if you're a workaholic and work six days a week, at least on the seventh day you can go relax and do something you enjoy doing. Not him. There is no off time. I can't think of anybody else that's ever had to do that, and I know it's tough for him.
You're close with Charles Barkley. Did you hang out with Barkley and Jordan together?
All the time. Oh my God, I'm trying to think of something we can talk about. We had so many memories.
It was the most money I ever made playing golf. You know why? Because Tiger was playing, MJ, myself and Chuckie. MJ and Tiger are very, very similar personalities. So their bets were totally different from what I was making. So on almost every hole, they'd say, 'Roy, that's fine. Get out of the way, man.' They'd just give me mine, because they're trying to make about $1,000 or something, and I'm here at $25 or $30. They're just throwing me stuff like, 'That's good. That's good. We're trying to play over here.' So I'd win almost every hole because they didn't care.
When we golfed, (Jordan) could just be with four or five people and no one could bother him. He could finally have some freedom and he could say what he wanted to say. Some of the funniest stuff that ever happened, some of the meanest stuff ever said to one another, it was just awesome. Everybody talked crap, and that's all we did. It was so much fun because it was kind of like being in the locker room.
Are there parts of Jordan that the general public might not understand?
I know there are some things they show about his interactions, fighting with his teammates, but every one of his teammates still say they love him. They understand what he's about. It wasn't about malice. It wasn't about, 'Hey, I don't like you.' It was just, 'This is what we have to do to (win championships).'
He's done some special things for me, that I haven't told, that he's never told. But he's done some great things for me and my family, and he didn't have to do that. I really appreciate him for that.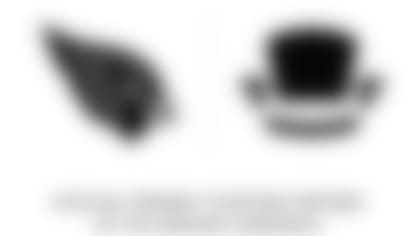 2020 Schedule Release presented by SeatGeek
The 2020 schedule will be released at 4:30 p.m. MST on Thursday, May 7 on AZCardinals.com.