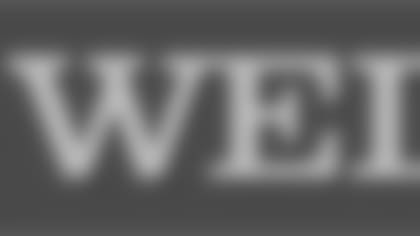 ](http://www.wellsfargo.com/)

Each week during the 2008 season, a different high school player will be honored as the Cardinals HS Player of the Week.
The sixth-year Arizona Cardinals Football Club "Player-of-the-Week" award presented by Wells Fargo is selected by a local sports panel consisting of Cardinals Director of Community Relations Luis Zendejas, Community Relations Coordinator Sheldon Meeks, Sports 620 AM anchor Paul Calvisi, NBC-12 sports reporter Bruce Cooper, 16-year Arizona high school football official Bob Ferreira, Cardinals radio analyst and Sports 620 AM talk show host Ron Wolfley, AIA Director of Media Marketing Brian Bolitho, former Arizona high school coach Emil Nasser and AM 1060 radio hos, former NFL player Dan Manucci and Wells Fargo representative Jeff Smith.
2008 Winners 
Week 1: RB De'Andre Currie, Mountain Pointe H.S.
Week 2: QB Justin Sieczkowski, Seton Catholic H.S.
Week 3: QB Kevin Pantastico, Desert Ridge H.S.
Week 4: RB Kaylin Ashley, Coronado H.S.
Week 5: RB Jeremiah Cornist, La Joya H.S.
Week 6: RB Mike Brown, Cactus H.S.
Week 7: RB Jamal Miles, Peoria H.S.
Week 8: QB Kevin Yost, Mountain Ridge H.S.
Week 9: RB Dwayne Garrett, Chaparral H.S.
Week 10: QB/S Jordan Morgan, Valley Christian H.S. 
"Wells Fargo, Check out our Teen Checking Account"