Coach Ken Whisenhunt has the Cardinals in the Super Bowl in only his second season after coming from Pittsburgh's staff.
TAMPA, Fla. -- There was, not surprisingly, some trepidation for both sides.
When Ken Whisenhunt was hired as the Cardinals' head coach in 2007, he had plenty of people telling him it could be a good situation, given the players already there and the stadium just built. But he also had people telling him "You have to be careful."
When the players saw Whisenhunt hired, many of the key guys on the roster had already had a chance to talk to him during the interview process. They had a hand in shaping Whisenhunt's opinion of the franchise, and they were also left with the feeling they had a hand in picking their new coach.
That didn't mean they were ready for everything Whisenhunt brought with him, however.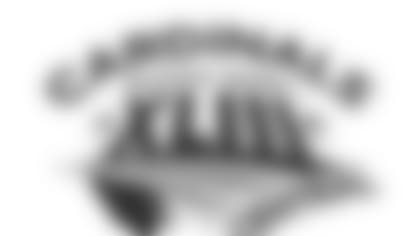 ](http://azcardinals.com/super_bowl/)
"It took some time," linebacker Karlos Dansby said.
"I didn't understand his ways all the time," safety Antrel Rolle added, "but we are here now."
"Here" is the Super Bowl, an unlikely finish to Whisenhunt's second season with the Cards. The coach has insisted getting here was always the goal, even if it was just his second season. But in truth the timeline has been considered speedy, not only by Whisenhunt but his players.
It couldn't be thought of any other way.
To see where Whisenhunt took the team also means understanding where the Cards were in the final days of Dennis Green. The roster was unquestionably improved during Green's three years as head coach. But it was also as obvious a change needed to be made.
Safety Adrian Wilson said too often there were two different messages coming from the coaching staff – one from Green, and one from the assistants. Rolle agreed.
"I don't think the players responded too well to Denny and I don't think Denny responded too well to the (assistant) coaches," Rolle said. "You didn't understand what (Denny) was feeling, what he was thinking. Coach Whiz came in and made a statement right away."
Whisenhunt impressed his players by getting the organization to upgrade its aging and out-of-date weight room, an immediate sign that Whisenhunt had both the respect of the front office and the serious drive to challenge the players.
Whisenhunt hired a coaching staff that was respected up and down the line, with Super Bowls on the résumé. And it didn't hurt that Whisenhunt was an NFL tight end for almost a decade.
"He played the game," Dansby said, "so he knew exactly what we needed."
Whisenhunt tinkered and tried new things. He came in hoping – expecting – to have a run-based offense led by Matt Leinart, to be calling plays himself and to have a defense that was closer to the 3-4 alignment he watched the Steelers run when he was in Pittsburgh as offensive coordinator.
By the time he finished his first season with the Cards, his defense was more of a hybrid, Kurt Warner was the quarterback throwing more often than handing off, and offensive coordinator Todd Haley was calling plays.
The Cards went 8-8, the best record any of the veterans had had since they had been in Arizona.
"Anytime that you come into a program, players want to know if what you are going to do can work," Whisenhunt said. "The only way to reinforce that is to obviously have some success, and we did that even though it was on a minor standpoint last year. That is what helped set us up for this year."
Whisenhunt showed himself flexible but firm, willing to hold players – all of them – accountable, something Green didn't do.
Larry Fitzgerald made the Pro Bowl in 2007, but that didn't stop Whisenhunt and Haley from staying on him, insisting he could be better. Those improvements have put Fitzgerald in the argument as best receiver in the game.
Whisenhunt didn't hand rookies starting jobs, but he wasn't hesitant to give them out once earned, which happened to both cornerback Dominique Rodgers-Cromartie and running back Tim Hightower this season. Whisenhunt also wasn't a slave to his own ego, which allowed him to move Edgerrin James back into a starting role this year when it was clear the running game needed a boost.
Those decisions have just been underscored as correct with the Cards waiting for Sunday's kickoff.
The players, if they ever had any doubts, now believe completely.
Back in March, Whisenhunt was wondering what the future of his roster would be while Fitzgerald was going through contentious contract talks. Whisenhunt went with Fitzgerald to a Phoenix Suns game, using some of the credibility he had already built.
"I saw a man I really believed in and a man I really could go out and play for, someone who went out and fought for me to come back," Fitzgerald said. "That's one of the main reasons I re-signed, because I knew he was going to be here and knew he was going to be getting this program turned around in the right direction."