First-round pick Chris "Beanie" Wells agreed to a five-year contract late Friday night.

FLAGSTAFF – Beanie is now in hand.
The Cardinals and their first-round pick, running back Chris "Beanie" Wells, agreed to a five-year contract late Friday night, with Wells already having arrived at training camp Saturday morning.
The contract is worth a reported $11.1 million, including a little more than $6 million in guaranteed money.
Wells is expected to take part in Saturday's lone practice in the afternoon and will take part in a press conference at noon. To make room on the roster, the Cards released tight end Alex Shor.
Wells, chosen 31st overall,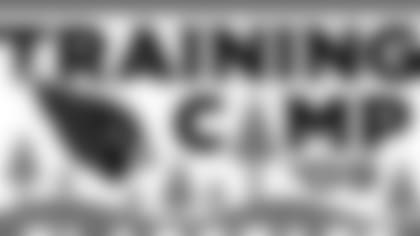 will compete with veteran Tim Hightower for the starting tailback job.
Wells took part in the five practices of minicamp right after the draft, but was forced to sit out all 14 organized team activities because his school – Ohio State – remained in session until the Cardinals were done for the summer.
Wells did return to Tempe and took part in the rookies' conditioning work for a month. He'll play a role in the Cardinals' run game, although Hightower – who rushed for 10 touchdowns as a rookie and scored the game-winning points in the NFC championship – is the starter heading into practices.
With 1,609 yards rushing as a sophomore and 1,197 yards as a junior before declaring for the draft, Wells could be a missing piece for the Cards' running game.