Offensive coordinator Todd Haley and quarterback Kurt Warner go over some plays during practice this week for the Super Bowl.
TAMPA, Fla. ? The Cardinals put in most of their Super Bowl game plan last week ? one of the benefits of having extra time before a game.
It also comes with a potential downside, coach Ken Whisenhunt said Thursday ? the possibility of the team getting stale.
?When you put in the plan and you go back over it again, it makes it seem like the game takes longer to get here,? Whisenhunt said. ?Now until the game is what is so difficult. You are ready to play the game. You put (the schemes) all in last week. It becomes repetitive.?
Whisenhunt said the Cardinals have installed some new plays this week ? he smiled wide when he said some of them were gadget plays, knowing the gamesmanship that came with the statement ? to keep the players on their toes.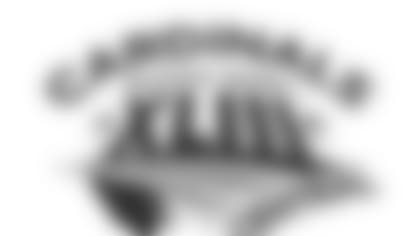 Because the Cards had in their plan already, Whisenhunt said the ?feeling-out process? of a normal Wednesday practice wasn?t there.
And the Cardinals will be helped on the health front. Whisenhunt said the Cards? injury situation was good. While the four men on the injury report were limited ? running back J.J. Arrington (knee), punter Ben Graham (groin), defensive end Antonio Smith (knee) and defensive end Travis LaBoy (bicep) ? Whisenhunt said all were progressing nicely. All are expected to be available against the Steelers.
Wide receiver Anquan Boldin has long worked hard in the offseason to convince top free agents to sign with the Cardinals. His track record? ?Not as many guys came as I would have liked,? Boldin said with a grin.
?I just tried to go out and recruit guys who could help me come out and win,? Boldin added. ?We got a couple of guys, Edge being one of them, and I think people have seen the turnaround we?ve been able to make.?
Edgerrin James was Boldin?s top recruit ? although the four-year, $30 million contract James received in 2006 was the biggest reason he came to Arizona ? and James said Boldin just tried to sell the potential of the Cards.
?I think that?s the biggest point when you look at it, the potential that this team has and what this team is capable of doing,? James said. ?For some reason, it just hasn?t ever hit it. When you look at the roster, you say, ?Man, there are some guys there, and it?s real.? I think that?s the biggest selling point for someone who wants to go play for the Cardinals.?
LIKE MENTOR, LIKE DISCIPLE
Quizzed over and over about his sideline dust-up with Boldin, offensive coordinator has talked a lot about his personality this week. Haley has spent plenty of time ? whether it was in the offseason organized team activities, training camp, practices or games ? barking at players.
But Haley, who got his start in the business under the old-school Bill Parcells, said the apple doesn?t fall far from the coaching tree.
?The other night they were showing clips of Parcells during his Giants days and I didn?t feel so bad, because I thought, ?There is my guy and he?s getting after (quarterback Phil) Simms, he?s getting after the defense.
?It?s the way I am. There are a lot of great coaches that are quiet and there are a lot of great coaches that are more emotional guys. I just happen to fit in the emotional, fiery side.?
In training camp, Larry Fitzgerald talked about how being physical wasn?t really his game, that Haley wanted him to try and run over people with his 6-foot-3, 220-pound frame.
Fitzgerald overcame his own bias, however, and has injected a physical part to his game this season. So perhaps it isn?t that strange to hear Fitzgerald was once a pretty good linebacker in high school.
?I made a lot of plays,? Fitzgerald said. ?I led the team in tackles every year and I considered myself a pretty good hitter. I then had the opportunity to play wide receiver and now my mentality has changed a little bit. I try and avoid the hits instead of dishing them out. If I have to, I still lay a blow down.?