Linebackers coach Bill Davis is heading into his second season with the Cards.
Cards Fan Matt asked: Do you look for different skills in outside linebackers and inside linebackers?
"There is a big difference, especially in a 3-4 defense. The outside linebackers are pass rushers first and they have to be bigger and taller to play the tight ends and tackles. On the inside, it's a whole different animal. Those guys have to have more coverage and pass drop skills and still be big enough in a 3-4 to take on the guards. It's a hybrid athlete inside that plays more pass coverage."
Brandon from Mesa asked: What did the defensive coaching staff see in Karlos Dansby last year that made you want to move him to an inside backer and are you happy with the decision?
"I think it was a great move we made. He is not the edge pass rusher like say, a Chike Okeafor or a Bertrand Berry are, and that is why he doesn't fit as well on the edge as he fits inside. He's one of the best pass coverage linebackers and athletes I've been around and I've been around some good ones. He has a great sense of route recognition and play recognition so both on the run and with the pass Karlos has a great feel for the game. He's a good pass rusher on backs on the interior. He has a good feel for getting through to where they are. We've got him in a position to make more plays because he plays inside very well."
Mike from Chandler asked: Why do you think Chike Okeafor had such a smooth transition to play linebacker when he has played defensive end his entire career?
"Chike, to me, and I've told him this before, should've been playing his whole career as a 3-4 outside backer because of his body type, his skills and the things he does the best -- like rush the passer on the edge. He's athletic enough to cover. When you're his size and you go down to play end, you take a beating from those big offensive tackles. That is 16 games of fighting someone who is 50 pounds heavier than you are and it's hard on the body. It's a great testament to Chike that he has done so well, but now you move him out one more man and he's matched up against more tight ends and backs and at his size, now he has the advantage. He's the bigger of the two. I was real disappointed when he got hurt last year and I think if he stays healthy this year we'll have a big year out of Chike."
Christopher from Phoenix asked: Are you looking forward to having a full complement of linebackers this year with the return of Chike, Bertrand and the additions of some of the new free agents and draft picks?
"I'm real excited. I think this is one of the best groups of linebackers I've had in my career. In Carolina, three out of the four started in the Pro Bowl, so that is kind of tough to top. But this group has the talent to be there. We're as deep as ever. We're going to be able to stay fresh, run them in and out, keep the offense tired, and make plays. It's amazing what the personnel department did in the linebacker spot this offseason because they loaded us up. We've got veterans now and a couple young guys that are promising but we have a group of veterans that have played a lot of NFL football."
Bill from Glendale asked: Is there a newcomer that you are most excited to work with?
"Ali Highsmith and Chris Harrington. Ali is obviously an undrafted guy that I think is a steal. Most teams we talked to had him in the third or fourth round, but he ran a bad 40 at the Combine and he fell off. But the kid can play. Chris Harrington has been an end at Texas A&M but falls into that tweener category and I think he is going to be a good outside backer. He is going to struggle to make the team because he'll have to beat out some of the vets but the kid has a chance. Both of those guys have a good chance."
Josh from Scottsdale, AZ asked: What involvement do you have in evaluation and selection of draft picks?
"It is different team to team but here, we have a big involvement. Our input is listened to and our grades seem to matter. The scouts do way more work in that area and their opinion should be higher than ours because they work at it more, but some teams ignore the coaches and this place doesn't. I think our input was considered. I felt like they were listening."
Andrew from Peoria asked: When a defensive game plan is devised, what is the interaction among Coach Whisenhunt and the rest of the defensive position coaches?
"The defensive staff puts a game plan together. We sit in a room and talk about every situation out there; our players, their players, injuries of the week and then we formulate a game plan. From there Clancy (Pendergast) will present it to the head coach so he knows what we're doing, but the defensive staff comes up with the game plan. All of the position coaches are then responsible for giving the game plan to the players at their position. We break up into three different meeting rooms defensively; the secondary, linebackers and defensive line, and each position coach goes in depth with the groups on the game plan after Clancy gives a quick overview. "
Aric from Chandler asked: Obviously as a position coach you are not involved with the players contracts but do you feel Karlos Dansby's contract situation may affect his play on the field whether or not he gets a long-term deal done?
"Karlos and I talk a lot about the whole business side of football. As a coach, especially after 16 years, I've been around the (franchise) tag process and free agency many times with my players and have kind of advised them through it and seen some things that were done right and wrong. I try to advise all of the guys about waiting their turn. It is Karlos' turn to have his contract done. Next year it will be somebody else's turn, and when their turn comes up they get stressed, they have anxiety and there are a lot of decisions that have to be made. Just seeing so many players go through it, I try to talk to them as much as I can, try to help them relax and realize it is a good thing.
"Everything that is happening when you are a tag player is a good thing. It just a matter of seeing it out and over time it will play out where it is a win-win for everybody.  But at the end of the day, he and his agent and his family will have to make the decision on what is right for him. Unfortunately, one of the trends in the NFL once you make your decision of a contract that you agreed to, you have to honor it and be happy with it because everybody is going to leapfrog him. It just happens. It's a good thing for all players but they have to know as soon as they sign the contract somebody else is going to come along and sign a bigger one -- so you just have to be happy with what you signed and ride it out."
Jenna from Phoenix asked: For you personally and as a coaching staff as a whole, how much smoother did minicamp go this year compared to last?
"It was much smoother. I've been a part of many first-year staffs and the first year you are fighting the installation of the system more than anything. The players have to learn the coaches, the new scheme and the terminology and that alone slows you down from playing as a team. This second year, now that everybody knows each other and the vocabulary we are a big step ahead of where we were a year ago at this time in minicamp. I think it went ten times smoother than it did last year because we know what the words mean and that is the biggest thing. It is a foreign language and the communication part is the biggest obstacle."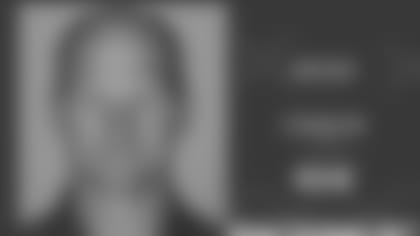 To send a question to head coach Ken Whisenhunt for the next installment of Coaches Corner, click here.