THE CALL NO player wanted came for Larry Fitzgerald on Thanksgiving, of all days, when the wide receiver got the news he had tested positive for COVID-19.
Tom Reed, the team's head athletic trainer for more than a decade, was on the other end of the phone.
"He was very professional when I got the call," Fitzgerald said. "He walked me through the whole process and called me every single day to check on me and ask if I needed anything. Made me feel like I was one of his sons."
That there was only a 13-year age difference – Reed turned 51 last week – didn't matter.
"That's the level of care he has for his job," Fitzgerald said. "He wants to be the best and treats everyone he comes in contact with love and respect no matter how (messed) up things are around him."
The Cardinals' season, the NFL season – life, even – was indeed messed up in 2020. That the Cardinals were able to maneuver through the pandemic needed multiple people in the organization. But it started with Reed, who already had a job that often lasted from 7 a.m. to 5 p.m. Then came the coronavirus, and Reed became the point man to lead the franchise through the thicket of protocols and inevitable illness.
Reed spent some time in the Dignity Health Arizona Cardinals Training Center in Tempe every day from July 11, 2019 until the end of the Cards' 2020 season. He lived on little sleep during the season, primed for the daily testing results that usually showed up between 2 and 3 a.m., knowing just one positive would set in motion a hectic checklist that had to be completed.
He's just now trying to take his weekends "to not totally burn out." Every time Reed's phone dings with a text message, he jumps – until he realizes again it's the offseason, and his job has lost most of the tension-filled coronavirus potential.
"We made it through, so there was that big exhale of relief," Reed said of the just-completed season. "But that is mixed with, we're still going."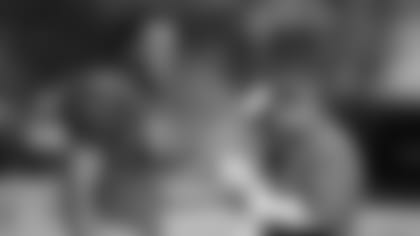 ---
---
WHEN THE CARDINALS and Reed, already deep into the battle against the coronavirus, began the regular season in San Francisco, Reed figured there was a good chance the team would get in only three or four games before COVID wrecked things.
Everything was fluid, as the NFL was learning what protocols made sense and which ones didn't necessarily help in real time.
Even dating back to the spring, when owner Michael Bidwill asked Reed to become the team's point man for COVID, Reed thought about the 12 to 16 hours he normally worked in-season and wondered how he could pull it off. On the other hand, he was the only one who made sense.
"My response was, 'Well, I think I'm the best person for it,' " Reed said.
His job, pre-COVID, was already sliding toward more administrative duties as it was. This took him away from the players even more, and Reed sensed they looked at him a little funny as the season unfolded because he was rarely hands-on with daily treatment and rehab.
It wasn't as if the Cardinals were short-handed. Assistant trainers Jeff Herndon, Chad Cook and David Hines were supplemented by a larger-than-usual intern staff of Jessica Heffel, Alex Fleming and Mike Hlavaty. But Reed missed the day-to-day, and the three hours of game time became his refuge, when the chaos of coronavirus management faded and he could just worry about injuries for a spell. His pre-game ritual of taping Fitzgerald's hands allowed a sense of normalcy.
The rest of the season was anything but normal.
Coach Kliff Kingsbury is known for getting to the facility early, yet Reed would "beat me in every morning because he had so many tasks and had to make sure everyone was cleared to get into the building."
The Cards' daily tests went to a lab in Burbank, California, that was shared with four other NFL teams. The results would be sent in the middle of the night. Reed would remind himself when he got home after work to have a quick dinner and then get to bed for some semblance of sleep, because the work would come soon.
His phone would chime with news, sometimes starting as soon as 1:30 a.m., and Reed would start the process of contact tracing and ready himself to call the people involved (he'd wait until it was closer to the time people would be heading into the building, because he knew they weren't up in the wee hours of the night.)
It wasn't just players and coaches but also staff – anyone that was part of the testing process. Most were tested daily, but the Cardinals also had extended staff getting tested once a week that fell into Reed's purview.
"We couldn't have pulled this off without him," Kingsbury said. "The amount of time he put into it, the effort, all day and all night, making sure we could operate at a high level, it was a sight to behold. I know everyone in this building grew a newfound respect for him, the type of man he is, and the type of care he has for this organization."
---
---
PERHAPS SCARED ISN'T the right term, but Reed was understandably nervous for himself in the role he took.
Within his family, there are high-risk members when it came to the coronavirus. Reed is African-American, and it was a sobering conversation when he talked with Dr. Laura Schroeder, the Infectious Disease specialist the team hired as a consultant.
Schroeder told Reed "we're seeing nothing but Black and brown people in the hospital dying from this," and Reed knew he had to try and stay active and stay in shape for an inevitable infection.
"At the beginning I was like, 'There is no way I'm getting through this without getting this. I am the virtual canary in the coal mine,' " Reed said.
One exposure forced him to quarantine, meaning he couldn't have Thanksgiving dinner with his family. He parked himself in a guest bedroom in the corner of his house, and his wife slid a plate of food near the closed door that he took after she left. Amazingly, though, Reed never did get the virus.
That, Reed said, shows what the standard suggestions – staying socially distant, wearing a mask, washing hands – can do to mitigate the transmission of COVID.
Working out the contact tracing was the most difficult part of the job, given the way it could sideline players or coaches as easily as a positive test (as the Broncos found out late in the season when their entire quarterback room was benched for a game despite only one player being positive.) On road trips, Reed had to figure out if there were players and/or coaches that had to be left behind, or would be scrambling to clear them before takeoff. On one of the trips to New York, there were positive tests that came back and those people had already climbed aboard the plane.
Once the NFL put in permanent intensive protocols in October, Reed not only had to provide text messages for those who tested positive or were close contacts, but he also had to let everyone know daily they were negative and cleared to be in the building.
That too was not an easy transition. A Reed message had been the coronavirus version of the Turk asking the player to go see the coach and bring his playbook.
"The first few days I was sending out the mass texts, even though it said your COVID test is negative and cleared, guys would tell me, 'What! You totally freaked me out this morning when you texted. Don't do that!' " Reed said. "I was like, 'I have to. But you have to wake up and read it.' "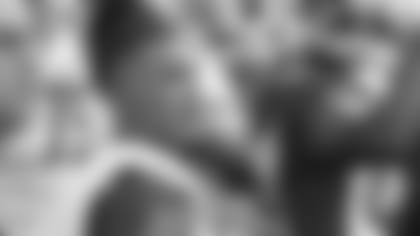 ---
---
SIGNING INTO THE Zoom meeting late one afternoon in a day full of Zoom meetings, Reed only knew that vice president of football operations and facilities Matt Caracciolo was having another facilities update a week after the season was over.
Even after a couple people had spoken up to say how much they appreciated the work Reed had done keeping the organization safe and in line all season, Reed kept waiting for Caracciolo to steer the meeting back to the business of whatever might be changing at the complex.
It wasn't until the end of the get-together, as the kind words kept flowing from one person to the next, and then Caracciolo pointing out the group had all pitched in to pay for a much-needed staycation for Reed and his family, that Reed fully understood the whole point of the call had been to honor him.
"You don't realize when you are in the hurricane of the people you touch along the way," Reed said, acknowledging he was getting emotional thinking about it. "You just think, that's what you do, it's your job. The realization at the end was the epiphany. Several hours after that I sat at my desk with my head in my hands just thinking about how incredible it was."
Reed had gotten his thanks from people like Bidwill, Kingsbury, and GM Steve Keim, but this had a different feel, because "it was the people I work with all in the grind together on a daily basis."
Reed found himself appreciating the reality that, because he had to work with every department through the COVID protocols, he gained a greater understanding of what others did in the organization.
The players, even if they weren't seeing him show his athletic training skills day-to-day, also found a new way to appreciate Reed.
"He is smart, honest and transparent," Fitzgerald said. "His players know they can trust him and that he has our best interest in hand. We are very fortunate to have a man of his pedigree. Nobody carries a load like he does. He plays quarterback, running back and tight end at the same time. The dude is special."
The hope is that the 2021 season will have a semblance of normalcy once the regular season begins again, but in truth, that is an unknown. The league, teams, and Reed head into the spring knowing at least some of the protocols will remain.
But it's been done before. As difficult as it was, Reed knows it can be done again if necessary.
"Everyone did it for the right reasons and it was the only way it worked," Reed said. "Everyone did this together."